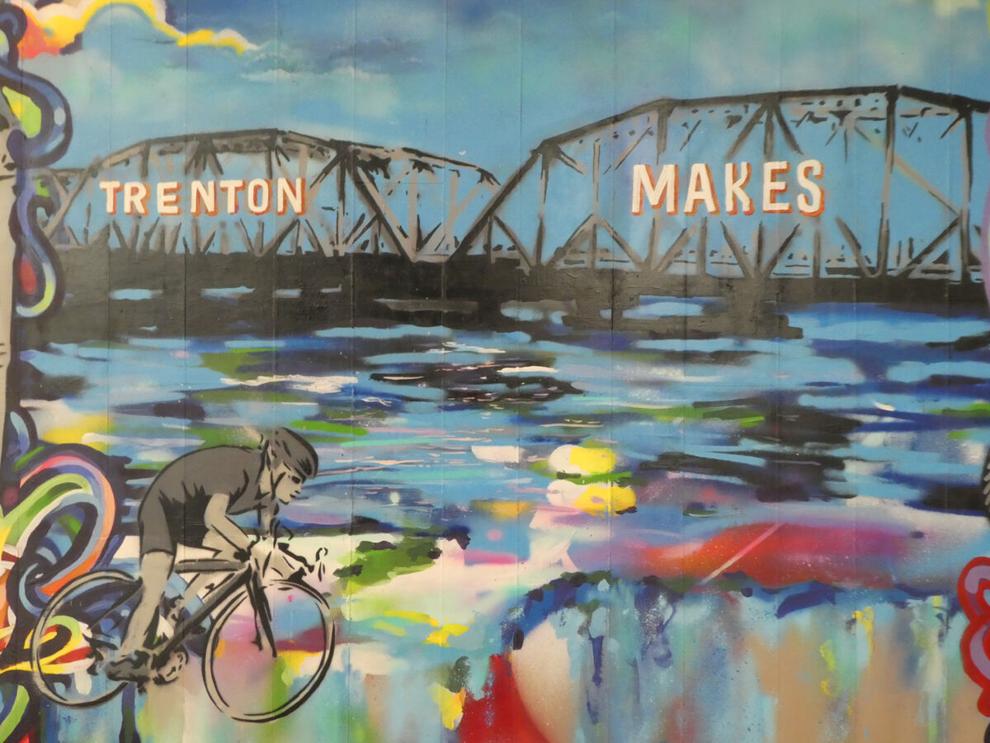 What will it take to turn Trenton around in 2019? By now you have heard the story: Cities large and small that were once down on their luck are being rediscovered by a new generation that wants to live and work in an urban setting. Joining them are seniors who also want to live in a place where they can meet friends, attend a public event, or buy a quart of milk without having to get in the car and drive.
What kind of New Year's wish list would ignite this flame in Trenton? Would it be a well established restaurateur, someone like the Momo operation in Princeton, reopening the dramatic space on South Warren Street that used to house Maxine's? Would it be an adventurous entrepreneur buying the building on East Front Street that was the site of Settimo Cielo and reviving that dining venue?
Would it be another business owner, buying a building and locating his or her business there, as Kamal Bathla did recently at 1 West State Street? Or another housing developer, re-purposing an in-town site as Dan Brenna of Ajax Management is currently doing with the old Commonwealth Building at 150 East State Street — and as HHG Development has already done with the Roebling Lofts?
Or will it be all of those things and a lot of other things as well? We know for sure it won't be one deus ex machina gesture by the state government. With the state, in fact, a victory would be if the new Murphy administration halts the plans of its predecessor and merely does no harm to the city. We know for sure it won't be Amazon locating its HQ2 in the capital city — Amazon on the Delaware won't happen. But we do know, thanks to the HQ2 proposal developed by Greater Trenton, the private nonprofit economic improvement advocate, that the city has more assets than it might think in appealing to workers and residents who seek a sustainable, urban lifestyle.
To take some points from the Greater Trenton response to Amazon HQ2, the capital city has a transit center that serves AMTRAK, NJ Transit's Northeast Corridor and River Line, and SEPTA within walking distance of downtown; a plethora of buildings worthy of adaptive reuse; a compact downtown in a city that is concentrated in just 7.65 square miles; and a thriving arts community.
Any city competing for the new generation workforce would covet the scene at the Mill Hill House Tour in December. I spent more than two hours there, and managed to visit only five of the 22 houses. In Princeton the Historical Society tour features a small fraction of the number of houses. Over the years I have seen many fine homes on the Princeton tour, but only one that reflects the level of architectural and interior design creativity that I saw in several Mill Hill homes in my limited sample. That was the former stone warehouse converted into a residence by architect Michael Graves. At the end of the Trenton tour I found myself jotting down the number of a house for sale — and I am not even in the market.
So what will it take to turn all this Trenton glitter into gold? And who am I to ask and attempt to answer these questions? I live in Princeton and am a part-owner of a group of 10 community newspapers, including U.S. 1 newspaper and the Trenton Downtowner, all of which are edited in a suburban office park.
So I am outsider, hoping that the outside perspective will highlight some things overlooked by longtime residents. After a dozen reporting forays into Trenton over the past year, I offer several immediate observations.
1.) There's an understandable wariness of outsiders — compounded by the reams of reports issued about the city and its prospects, many of them written by professional planners and architects who are in business to create those reports, not to convert them into reality.
On October 10 U.S. 1 newspaper printed a story I wrote on "How Trenton 'Won' the Amazon HQ2 Proposal." It had not won, of course, but the city gained some valuable awareness by taking stock of the attributes that a company like Amazon would find appealing. In that article I wrote that the last thing Trenton needs is another report. The Trenton250 master plan is comprehensive enough, and it builds on a 2014 City Profile Report, prepared by the Office of Housing and Economic Development, a 2014 Trenton City Wide Economic Market Study, a 2015 Rutgers-Newark study, and the 2016 "Downtown Trenton Bicycle & Pedestrian Plan," a 144-page report that in turn referenced at least four other studies and reports.
That was October 10. On October 23, New Jersey Future, in conjunction with a half dozen other organizations, released, yes, another plan — this one a "blueprint" for transforming the neighborhood around the Trenton Transit Center and improving the walkability between the center and the rest of the area, particularly the Market Street area. I read the plan, liked it, and even walked from the train station to Starbucks and back to get a feel of the experience. We will have more about that plan later, but in the meantime it's one more plan.
2.) A lot of negativity infects the movers and shakers of Trenton. I call it the Trenton Blues. In fact, as you advance any single idea that might make Trenton a better place to live or work be prepared to be greeted with a consistent first reaction: "Well that's never going to fix Trenton." And that will be true. There is indeed no silver bullet for the city of Trenton. As Mercer County Community College president Jianping Wang said recently, this is a propitious moment for Trenton — "we have all the stars lined up." But, she added, "we don't need to wait for a big event. When everyone does a little bit, then it becomes a movement."
3.) Trenton insiders underestimate the deleterious impact of seemingly trivial annoyances. In the early days of U.S. 1 I wrote an article about Trenton and commented to the economic development director at the time that the city could use some better signage, particularly showing visitors from Princeton how to get back to Route 1 north. It's no better today.
Of course if you have a case of the Trenton Blues, you might say that a handful of visitors from Princeton won't make a bit of difference to Trenton. Possibly so, but if you can't get an outsider into town for lunch or dinner, how are you going to get an outsider to relocate a business or a home there?
Trenton can be viewed in the context of the great flight from the cities to the suburbs in the mid-20th century, and the eventual reversal of that trend in the first decades of the 21st century. This great swing of the urban pendulum so far has barely touched Trenton.
The phenomenon was described in William H. Whyte's 1988 book, "City: Rediscovering the Center." Whyte asked corporate CEOs why they were leaving the big city for the suburbs. Their answers, as summarized by Whyte: "'Environment' is the umbrella term. Shorn of euphemism, here is what executives mean by it: (1) The center city is a bad place: crime, dirt, noise, blacks, Puerto Ricans, and so on. (2) Even if it isn't a bad place, middle Americans think it is and they don't want to be transferred here. (3) To attract and hold good people we have to give them a better environment. (4) We have to move to suburbia."
But, Whyte pointed out even in the late 1980s, cities have been "reasserting" their role as "a place where people come together, face-to-face. More than ever, the center is the place for news and gossip, for the creation of ideas, for marketing them and swiping them, for hatching deals, for starting parades. This is the stuff of the public life of the city — by no means wholly admirable, often abrasive, noisy, contentious, without apparent purpose.
"But this human congress is the genius of the place, its reason for being, its great marginal edge. This is the engine, the city's true export. Whatever makes this congress easier, more spontaneous, more enjoyable is not at all a frill. It is the heart of the center of the city."
To exploit its "marginal edge," a city not only has to take care of the big ticket items like housing and transportation, it also has to tend to the details, as well, signage to guide visitors around town, lighting to make them feel safe, and a healthy variety of activities in close proximity.
So here are some ideas that could bring some new life to the "Trenton Makes" sign. We will start with some relatively small items that possibly could be done quickly and relatively cheaply and signal some real progress — as opposed to continuing down the path of good intentions. Then we will assess some of the bigger projects that are within the city's grasp.
Small things first:
Trentonians should keep doing what they are already doing: The summer concerts, the first Friday events like the open houses at Base Camp Trenton, openings at Artworks and the Ellarslie Museum; the Jersey Jam art festival at Terracycle; the Punk Rock Flea Markets; ongoing art exhibitions in the Broad Street Bank Building; the farmers' markets at Mill Hill Park and Greenwood Avenue; the occasional Trenton Social bike rides through town; and, yes, especially Art All Night, despite last year's incident when gang violence erupted at the event.
But measures can be taken to make the city more inviting to visitors (who may also be potential residents):
Parking. What's wrong with this picture? Drive into a downtown with little retail and the biggest restaurants closed and yet it is still not easy to find street parking. It's also difficult to readily determine the time limits and costs for the meters, and the parking lots are out of sight. What's worse is that you eventually discover that meter enforcement is practically non-existent, allowing people in the know to park scot-free for hours at a time.
Tom Gilmour, the executive director of the Trenton Downtown Association, experienced a similar problem in his last job, as development director in Asbury Park. Installation of new smart meters there resulted in $4 million a year in parking revenues. Gilmour is urging the city to acquire smart meters.
Lighting. On any night drive down any street in any city and measure your sense of security relative to the number of street lights. The more the better; every burned out light is a negative sign for the city.
Signage. Yes, the city has signs that direct people coming off the highway toward major cultural attractions. But they aren't enough. People who are not familiar with the city need signs to get from the War Memorial or any other landmark to the major highway just three or four blocks away. Good signage would be appreciated by an infrequent visitor, unfamiliar with one-way streets and crazy intersections where one-way streets run into two-way traffic. Even when armed with GPS, the visitor is reassured by the physical signs. And Trenton is home to the accomplished Zienowicz Sign company.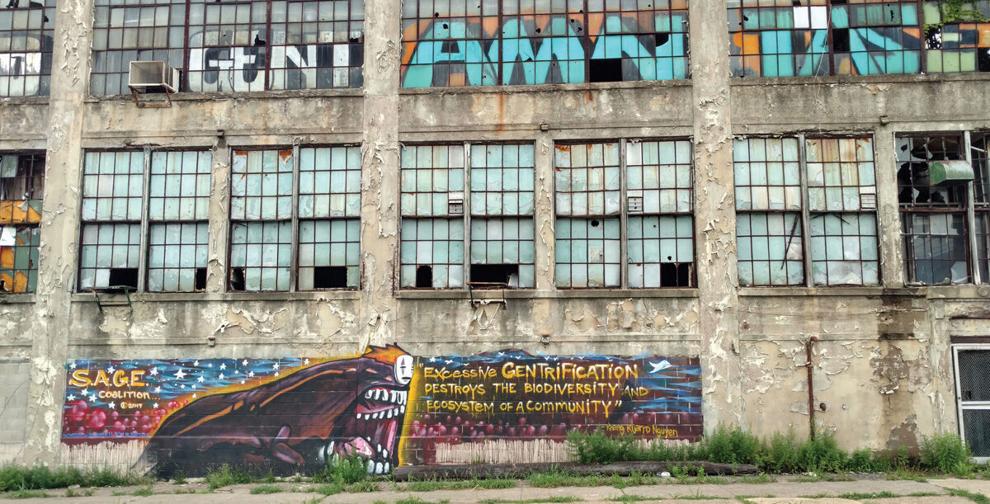 There are other problems. On my recent trips I saw several downtown intersections with not one of the four corners having a simple street sign.
Here is an example of a real cost associated with poor signage that many people in town would never appreciate. Almost every week several hundred jurors are summoned to hang out in Trenton for as long as a week as cases unfold. The jurors are instructed to drive into town on Route 129, take a right on Hamilton, and then a quick right into a parking lot across from the CURE Arena. Then they are loaded onto buses that look like prisoner transports and taken, via a circuitous route, to the two courthouses in town.
I was on jury duty several years ago, waited for a second bus when the first one did not have room, and then took the dizzying ride, only recalling the big circular sign for Griffith Electric Supply along the way. I reached my destination an hour after parking the car.
At lunchtime I ventured out of the courthouse. Where was I? Looking down Broad Street I saw a familiar sign — Griffith Electric. I walked from the courthouse to the car and back in about 15 minutes. I could have walked just as easily in the morning and I could have walked to a restaurant at lunchtime. Good signage could introduced me and several hundred other visitors to some Trenton restaurants and businesses. The old adage still applies: Make it easy for people to do what you want them to do. Make it hard and visitors won't come back.
People follow food
In "City: Rediscovering the Center," William H. Whyte wrote that "if you want to seed a place with activity, the first thing to do is to put out food." Restaurant rows attract more people than a single standalone restaurant. That used to be the scene in Trenton's Chambersburg section, but all the Italian restaurateurs have vanished. They are slowly being replaced by recent Hispanic immigrants.
The new immigrants' restaurants have not yet become destinations for fussy suburban gourmands. But they are getting close. If William H. Whyte is my virtual guide on my forays into Trenton, Clifford Zink is my actual guide, leading me on several personalized and highly informative dining tours of the capital city. Zink knows Trenton. An architectural historian, Zink became involved in Trenton in 1984 while enrolled in Columbia University's Graduate School of Architecture, Planning, and Preservation and studied the old factory buildings of the Roebling Wire Works for a term project on urban revitalization. Zink came up with a plan that attracted the attention of city and county officials, as well as private investors, and led to the formation of the Trenton Roebling Redevelopment Corporation, with Zink serving as executive director from 1985 to 1997.
Zink also has witnessed the series of steps forward and backward at the Roebling complex. He is well aware of the preponderance of unemployed, under-employed, and impoverished people in the city. Last fall Zink made a presentation to the Princeton Chamber of Commerce on "Trenton Today: Challenges, Transitions, and Opportunities." It was sobering. One comparison really struck home: The endowment of the Princeton Public Library: About $15 million. The endowment of the Trenton Free Public Library: $0.
But Zink also has an eye for the occasional glimmer of hope in Trenton. One Thursday evening we go into town for a brief walking tour and dinner. We start at the Roebling complex, where we visit a practice session for the Trenton Circus Squad. We take a walk through the lobby of the Roebling Lofts. Outside, on Clark Street, Zink points out a carefully maintained single family home, owned by a longtime resident. To the left of it are two row homes, in need of repair. The word is that the Roebling Lofts developers are about to do just that. Glimmers of hope could be turning into a little gold on this block.
We walk a few blocks over to the Italian People's Bakery, still going strong and a vestige of the old Italian Chambersburg. We stop in at the Panorama Musicale for espressos. By now it's dark, but the streets are alive with pedestrians, including parents out with kids — a good indicator of a safe neighborhood. Most streets are well lit.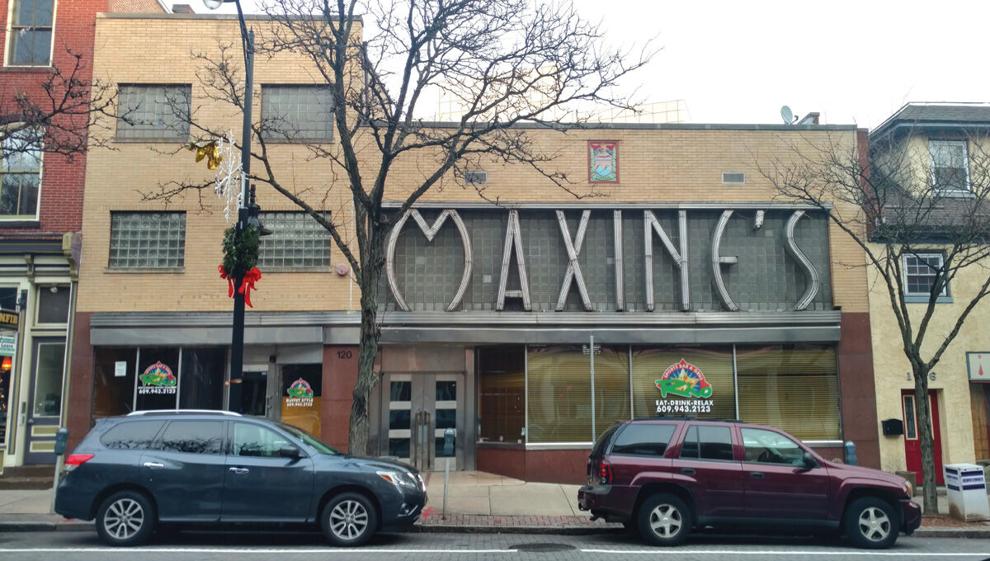 Later we stop for dinner at Chencha y Chole, in a triangular building at the corner of South Broad and Cass streets. The place serves "authentic" Mexican food in a casual, BYOB atmosphere. The clientele includes a family with three or four kids and some young men wearing shirts from a Pennsylvania construction company. Dinner for two is less than $40. The tablecloths are not white linen, but something better: colorful fabric with Mexican designs (covered with clear plastic so you don't feel guilty if you spill something).
A few weeks later we make another foray: This time the dinner spot is Casa de Luna Restaurant & Bar, 800 Chestnut Avenue. Old timers might remember the place as Tattoni's. Now it offers food from Central America and Venezuela. Casa de Luna's menu is described as "Latino fusion" by the Hidden Trenton website, www.hiddentrenton.com, which may be guilty of some hometown booster-ism as it heaps praise on fledgling restaurants. But it is a useful guide to the many new restaurants dotting the city landscape, especially in the old 'Burg.
These restaurants are a far cry from the glory days of the Chambersburg dining scene, when out-of-towners would arrive in limousines for special events, and dining rooms had framed photos of celebrity diners. Zink likens the Hispanic restaurants to what the 'Burg might have been like a century ago, when they catered to the working men at the nearby factories and their families.
Nowadays a lot of people are as ready for a dining adventure as they are for an expensive gourmet meal. One way capitalize on that would be for the Trenton Council of Civic Associations to resume and strengthen its annual "Taste Trenton" event.
Another way would be for someone to organize a sidewalk food festival that brings the Chambersburg restaurants to a central location to showcase authentic dishes from the old country, wherever that may be. Since outsiders may be wary of venturing into an as-yet undiscovered immigrant community, the first one could be held on a Saturday or Sunday afternoon in a visible public space with ample parking. One candidate could be the Roebling Mill Yard park on South Clinton Avenue, next to the Roebling Market and a few blocks from the heart of the 'Burg.
If it happens, it would need temporary signage leading to parking and to the event itself, and then back to north and southbound ramps for Route 1 when people leave the event.
Pedestrian and bicycling networks. This may not seem like an important item in the grand scheme of things, but many workers employed by the kinds of companies Trenton hopes to attract place a high value on these sorts of recreational activities. Trenton's trails, once restored, will link to a vast network that goes up to Lambertville, New Hope, and beyond.
The 144-page report on pedestrian and biking trails offers comprehensive view of what already exists in Trenton and what should be done first to enhance this network and increase its usability. One troubling pathway for pedestrians: The route from the train station through the Route 1 interchange to the Market Street area. As the report notes, "This interchange is unfriendly for bicyclists and pedestrians, despite being near the train station and downtown Trenton and at the intersection of many proposed bicycle and pedestrian facilities." The trail report concluded that further study was needed before it could offer any recommendations for improvements.
Now New Jersey Future has a plan, including a comprehensive list of actions that need to be taken to make the plan a reality, for revitalizing the Trenton Transit Center neighborhood and the paths leading to it.
The blueprint of the transit neighborhood shows potential uses for the land surrounding the station, with an emphasis on multi-use buildings that will help create a lively streetscape during the day and in the evening. It even calls for some subtle changes to the Mercer Cemetery directly across the street from the station that will make the cemetery a place people might want to pass through on their walks in the neighborhood. History buffs might be especially interested — the cemetery was opened in about 1842.
On one of our excursions into Trenton Zink and I take a close look at the redevelopment plans around the station. Most of it makes sense. But Zink and I are both struck by the grandeur of two existing homes on Greenwood Avenue, with backyards overlooking the station and the tracks. Number 418 Greenwood is particularly appealing from the curb. No one is home so Zink and I walk the grounds, check out the carriage house in the back of the property, and then take turns climbing up on a window sill to get a glimpse into the interior. It has a grand staircase with wood paneling reminiscent of a Princeton University eating club.
It's a valuable piece of land, of course, so close to the station. But the house is also an irreplaceable reminder of the streetscape from a bygone era. Maybe no action is better in this case and hope that an owner returns the house to its glorious past. As the Hippocratic Oath says, first do no harm.
A month or so after the Trenton train station report was issued, Zenon Tech-Czarny, an urban planner working on the staff of Isles, presented a concept for a low-cost plan to increase pedestrian and bicycling access to the Trenton riverfront. The access point would be under Route 29 along the Assunpink Creek. Right now the underpass is fenced off, Tech-Czarny says, but if the city and the DOT removed the fencing, added a ramp and a flashing pedestrian crossing signal across the off-ramp, people could easily get to the river from behind the War Memorial. "The underpass could have some art, creative lighting, and could be a really amazing space," he says.
As Tech-Czarny also points out, the access under Route 29 could also connect to Mill Hill Park, the train station, and the Assunpink Greenway Park. That will be an increasingly important corridor now that the Army Corps of Engineers is down the homestretch of its project "daylighting" one section of the Assunpink that had been covered over for decades.
Safety, safety, safety. Even though safety is most important, I list it last because all the items above will contribute to the overall perception of safety. As Whyte wrote in "City," "The best way to handle the problem of undesirables is to make the place attractive to everyone else." To do that you have to make it easy to park, easy to get where you need to go, and easy to get back to where you came from.
But what about security for large-scale events like Art All Night, which was the site of a gang shooting last summer? And how could you guarantee the safety of out-of-towners visiting a food festival in a neighborhood like Chambersburg? In the Art All Night case the technology is readily available to screen crowds just as they do at sports and concert venues. As for an event like a street fair, other cities have empowered neighborhood associations or business improvement districts to set up checkpoints at entrances to street fairs.
On one visit at night to Roebling Center, Zink and I pass by the busy Food Bazaar supermarket. The first thing you see when you enter are large screen security monitors. You are being watched (and so is everyone else).
Big-ticket changes
Other items that could help a Trenton turnaround are still in the planning phases and will take time to fully execute. But the city should keep moving ahead and hope that the smaller achievements listed above will serve as reminders that the city is moving forward, not backward. Among the big-ticket items:
Developing partnerships. As the much celebrated Princeton-Route 1 corridor grows, urban planning advocates see it as part of a larger region that also includes Trenton. The city can offer a pool of potential workers for the wealthy suburb to the north and it can be the site of affordable housing, a commodity hard to come by in Princeton.
Mercer County Community College is already partnering with the city in various ways. The fashion design and merchandising department is based in Trenton, as is the Security Systems Technology program, which has partnered with an industry association that donates equipment and flies in an instructor once a week. The college has acquired 101 North Broad Street and plans to convert that now boarded up space into a wellness and health education center, offering training for entry level workers who can become employable in a matter of months. Wang said the college was hoping to bring in a hospital as a partner in that program. She talks about the possibility of linking some of its students in early childhood education with a child care center.
Mercer Community College already has workforce development agreements in place at various companies, including Maestro Technologies in Trenton and, as Wang pointed out in a letter that accompanied the city's HQ2 proposal, with Amazon for its fulfillment center in Robbinsville. "No urban center is without some form of higher education as a catalyst," said Mercer County Community College president Jianping Wang at a recent forum sponsored by Passage Theater and held at Mercer's James Kerney campus on North Broad Street.
Other partnerships are already in place. The Trenton Rotary Club launched its Trenton Digital Initiative (now being run by the Mid-Jersey Center for Economic Development), which places computers with internet access in homes throughout the city.
More could be done. The old Trenton Chamber of Commerce was subsumed into the Mercer County Chamber and later the Mid-Jersey Chamber. But that entity is essentially defunct, through no fault of Trenton. Businesses from Trenton could petition the Princeton Chamber to form a Trenton division. It can't hurt to ask.
Similarly the Trenton Free Public Library might consider reaching out to the Princeton Public Library, if for no other reason to establish an informal networking relationship. The library (which notably did not avail itself of Andrew Carnegie's largesse when he was funding more than 2,500 libraries across the country from 1883 to 1929) values its independence, which may account for it not being part of the Mercer County library system. Princeton is in a similar position, but with many more resources at its disposal.
Programs for kids. Trenton has several outstanding programs beginning at the elementary schools level, including the Trenton Music Makers. This past fall the Princeton University School of Architecture and Trenton Central High School initiated a program to introduce high school students to " architecture, urbanism, and integrated design studio practices." The program is part of the daily class program for the students, not an extracurricular activity.
Greater Trenton has just created a scholarship fund for aspiring journalists at Trenton Central High School. Selected students will be invited to work with Greater Trenton's online publication, Trenton Daily. A call for applicants is expected to be made in January and award recipients announced in the spring.
And the Trenton Downtowner is seeking to participate with the high school to engage students who would serve as freelance correspondents, reporting on issues of relevance to students and their parents. For information contact editor Dan Aubrey via e-mail: dan@princetoninfo.com.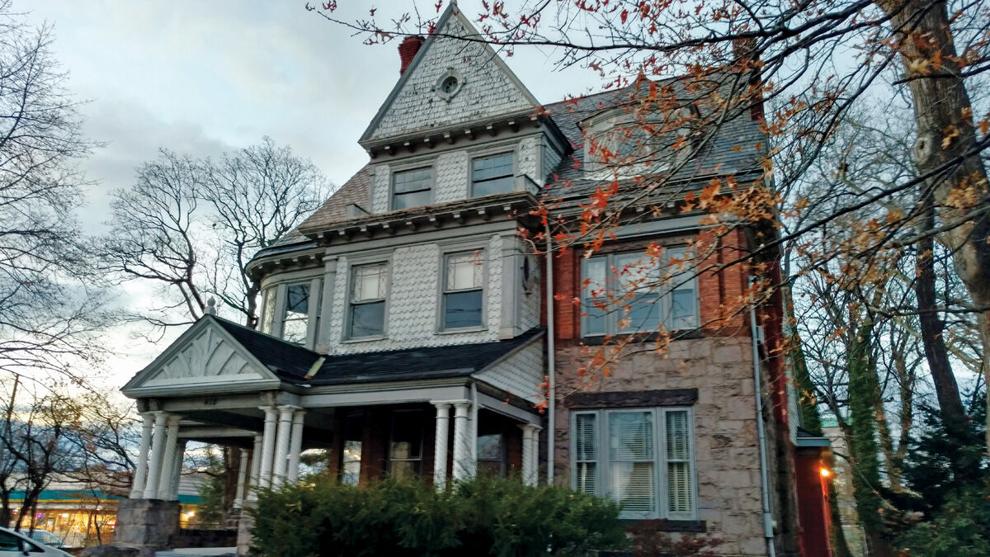 As kids become involved in civic issues, parents are bound to follow.
Reopening the hotel. For about 16 years Trenton was a state capital without a hotel. Then came the Lafayette Yard Marriott, a 197-room hotel that opened in 2002 on West Lafayette Street, next to the War Memorial. It has gone through a succession of owners, including a panel of mayoral appointees, and several suspensions of operations. At the moment it is closed. The word is that the most recent owner died unexpectedly — his family is wrestling with the disposition of the property.
A small thing to consider: Trenton-based nonprofits should be urged to hold their galas at the hotel (or some other venue in city) rather than the Hyatt or Westin in Princeton. Remember the need for specific signage to direct people to the event. Once there donors from Princeton and other suburban locales might appreciate the change of scenery. Galas can become very predictable.
A bigger idea: To turn half of the rooms in the hotel into rental apartment units, and to reopen the other half as a much smaller, less ambitious hotel.
Tightening building codes. As former Trenton city planner Alan Mallach reports in his new book, "The Divided City," real estate values in some neighborhoods are being driven down to zero by absentee landlords who collect their rents but ignore the property's maintenance. "Milkers," as Mallach calls them, "are a disaster for a neighborhood, and in many cases they are aided and abetted by sloppy or nonexistent code enforcement."
Increasing code enforcement is probably easier said than done in a city that is strapped for resources. Bringing houses up to code in a way that does not penalize owner occupants of less-than-perfect houses makes it an even greater challenge. But it has to be on the to-do list.
The state can also play a role. On December 6 Attorney General Gurbir Grewal announced lawsuits against the owners of eight derelict properties in the state, including a site at 323 North Olden Avenue. The lawsuit charged the property owners with failure to comply with an order to remove and properly dispose of solid waste deposited on the property, purportedly purchased in 2014 for $50,000. To make matters worse, the new owner, according to the court filing, has not paid any property taxes on the property since purchasing it.
Increase the presence of state workers in the city. One approach being pursued by Greater Trenton and the state government is to offer state employees an incentive to live in Trenton by underwriting a portion of their rental costs for the first 18 months of their residency in the city. The goal, says George Sowa, executive director of Greater Trenton, is to get up to 5 percent of the state's workforce to live and work in downtown Trenton.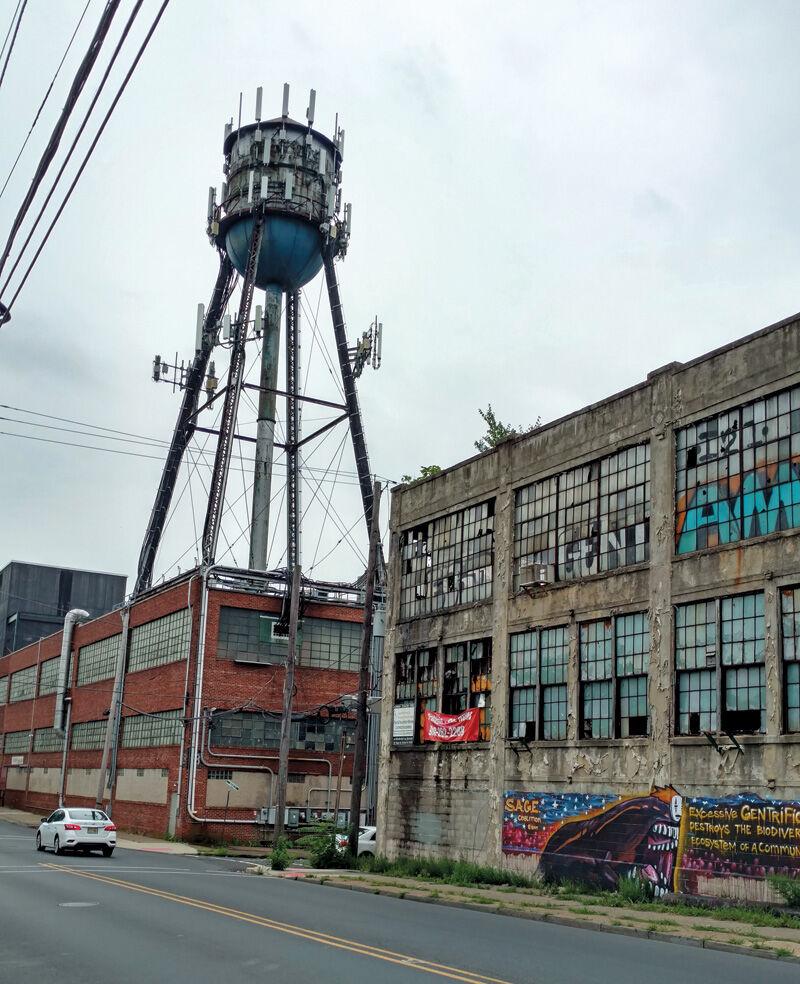 Another approach could be to ban onsite cafeterias in state and corporate office buildings. In San Francisco, for example, where the big, high tech office centers have full service cafeterias, a proposed law would ban corporate cafeterias in future office buildings. The restaurant and food stores in the surrounding community would be able to reap some of the benefits of the nearby offices.
Abolish free parking for state workers. One tenet of modern day urban thinking is that there is a very high cost associated with free parking — the use of acres of land that add nothing to the vitality of the city; the separation of one neighborhood from another; the unfair competition with mass transit; and more.
But what if state workers were charged to park in those sprawling lots by the river? It would be about as popular as asking state employees to give up their defined benefit pension plans and accept what is now the standard for most employees in the private sector — IRAs, 401Ks, etc. that rise or fall with the market and how much we choose to contribute during our working days. "It would be political suicide," says one urban-minded city official, who is sympathetic but realistic about the idea.
But what if the charges were coupled with an incentive? If you work at the state and don't seek a permit to park your car, you receive a subsidy for mass transit use (or to buy a bike, or to use any other way you see fit). If you want to have your car close by in a parking lot, then you pay a small monthly fee, which ideally could pay for the non-parkers' subsidies and help make some of the streetscape improvements mentioned above. The idea is not far-fetched. Prince­ton University has announced come 2020 employees will have to pay if they park on campus, or they will receive a bonus if they use mass transit or participate in a van or car pooling group.
Convert Route 29 into a boulevard. Here is another big ticket item for change that would require all sorts of governmental initiative and cooperation, as well as huge amounts of money. But in fact elevated and limited access highways in cities across the country are being "downsized" to allow neighborhoods to flourish instead of being cut off. Amazon's plan for its HQ2 in Arlington, Virginia, includes turning that section of Route 1 into a city boulevard. The 1989 "Renaissance Plan," created for the Capital City Redevelopment Corporation by noted architects and urbanists Andres Duany and Elizabeth Plater-Zyberk, advanced the then radical idea of turning the limited access Route 29 into a city boulevard with traffic lights, intersections, and pedestrian crosswalks. The plan also called for converting some of the parking lots for state workers would have been converted into parcels of land for private investors; some state employees would end up paying for spaces in parking decks.
That plan has been revisited since then. While costs remains an issue, the concept has been viewed favorably, even by the Department of Transportation.
A proposal for the governor: Go big or go home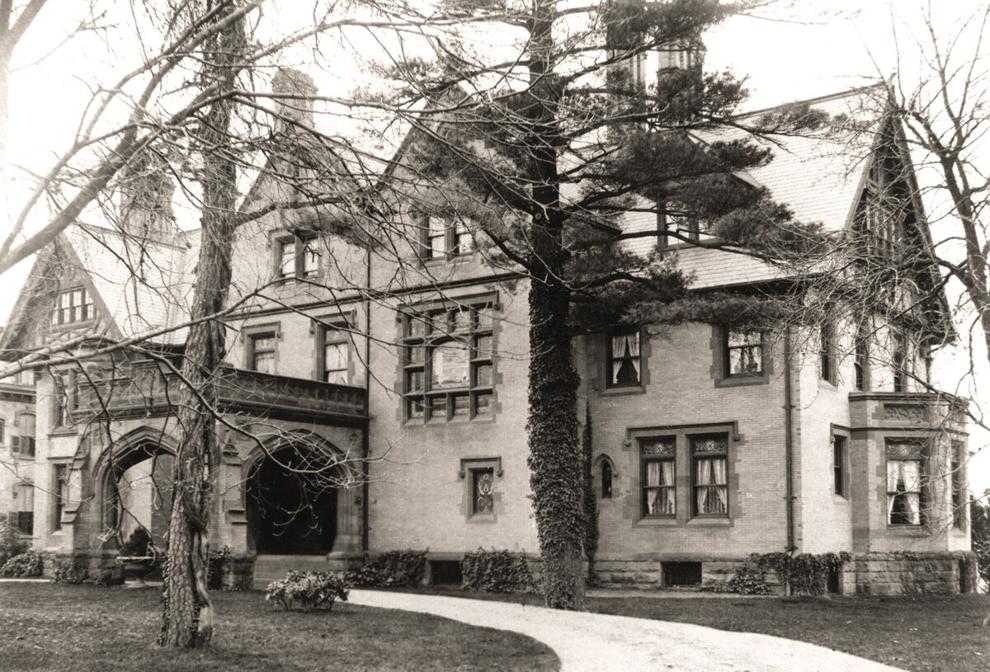 Early in December Greater Trenton holds a ceremony to present the first of what it hopes will be annual awards in honor of one of its founders, Caren Franzini, former CEO of the New Jersey Economic Development Corporation. It's a chance to for some self congratulation, lots of networking with the corporate sponsors (most whom come in from surrounding cities), and, of course, a few words from the governor. The event is at the New Jersey State Museum. No doubt mindful of the comfort level of people driving into the capital city, Greater Trenton has arranged for valet parking virtually at the front door of the museum.
I attend and find myself falling into Trenton Think — it's all very nice but this event is not going to make a bit of difference for Trenton.
Kamal Bathla, CEO of Maestro Technologies, has made a bit of a difference in downtown Trenton. As the lead sponsor of the event he shares the decision-making that caused him to move his company from Edison to Trenton (rather than to Delaware, the initial front-runner in the relocation process). To add some outside perspective, Bathla presents the recent findings from an IT trade association, CompTIA, which has listed the top 20 tech cities in the U.S., based on job opportunities for IT professionals, average income levels, and cost of living. On that list, at number 18, is Trenton. As the award citation reads, "New Jersey has a longstanding tradition of cultivating scientific leaders. From Edison to Einstein, the Garden State's commitment to investment, collaboration, and talent development supports growth in technology clusters that drive economic expansion. That's why Trenton makes an appearance on our list."
That's a great endorsement but, I discover later after drilling into the CompTIA website, the glowing statistics belong to the Trenton metropolitan area, not just Trenton. The IT companies hiring in the area include Bank of America, Bristol-Myers Squibb, Princeton University, and Covance, among others, none of which have any visible presence in Trenton.
Then comes the governor, who in 10 minutes or so offers more encouragement to Trenton than his predecessor did in eight years. The governor talks about revitalizing the city without penalizing those who "stayed and fought" for the city. And he refers to the 15,000 state workers who come into the city every day and asks why there shouldn't be an equal number of private sector workers coming in every day. And then, Murphy, asks, why don't some of those workers not just work here, but also live here?
Applause-worthy rhetoric, for sure, I think, but it won't make a bit of difference for Trenton.
I try to shake off my lingering case of the Trenton Blues. I ask myself what would make a difference. How about if, instead of just calling for workers in Trenton to also live in Trenton, Murphy himself led the charge and moved the governor's official residence from Drumthwacket in Princeton's leafy western section to, say, State Street in Trenton?
It's not so crazy. Back in 1929 the mansion at 191 West State Street, which had been the home of Washington and Emily Roebling, was offered to the state for use as the governor's mansion. It was refused by Governor Harry Moore, who preferred to live in Jersey City. The house was torn down to make way for the State Library. But Zink, the architectural historian, says there are still a few grand residences on West State Street near Trinity Cathedral.
And the timing is not bad. No governor has lived in Drumthwacket since Jim McGreevey in 2004. First Lady Tammy Murphy has expressed an interest in making better use of the 183-year-old mansion for cultural events, social occasions, art exhibits, and educational purposes. And the Murphys have said they would consider making it their official residence, as well.
Before that money is spent in Princeton, how about continuing to use Drumthwacket as it has been used to date, with the Drumthwacket Foundation continuing to maintain it? How about using some of that money, along with the first lady's efforts, to instead create a governor's house in Trenton, suitable for social events, dinners, receptions, and even living quarters if the governor so desires?
Such a move, even if it is only symbolic, would make a big difference for Trenton. And, trust the outsider here, the loss of the governor's mansion designation for Drumthwacket won't make a bit of difference for Princeton.
Happy New Year, Trentonians, including you, Governor Murphy. Let's get together soon for a drink at Maxine's.
Richard K. Rein, the editorial director of Community News Service, parent company of the Trenton Downtowner, is writing a biography of William H. Whyte.
This article was originally published in the January 2019 Trenton Downtowner.