McCarter Theatre Center's annual production of Charles Dickens' classic novella A Christmas Carol has been a holiday tradition in central New Jersey for close to three decades.
And while the pandemic has closed McCarter for most of 2020 — meaning there will be no stage production this year — new artistic director Sarah Rasmussen and company have used some out-of-the-box thinking to put Ebenezer Scrooze, Tiny Tim, Bob Cratchit and the rest of Carol's beloved characters into a box.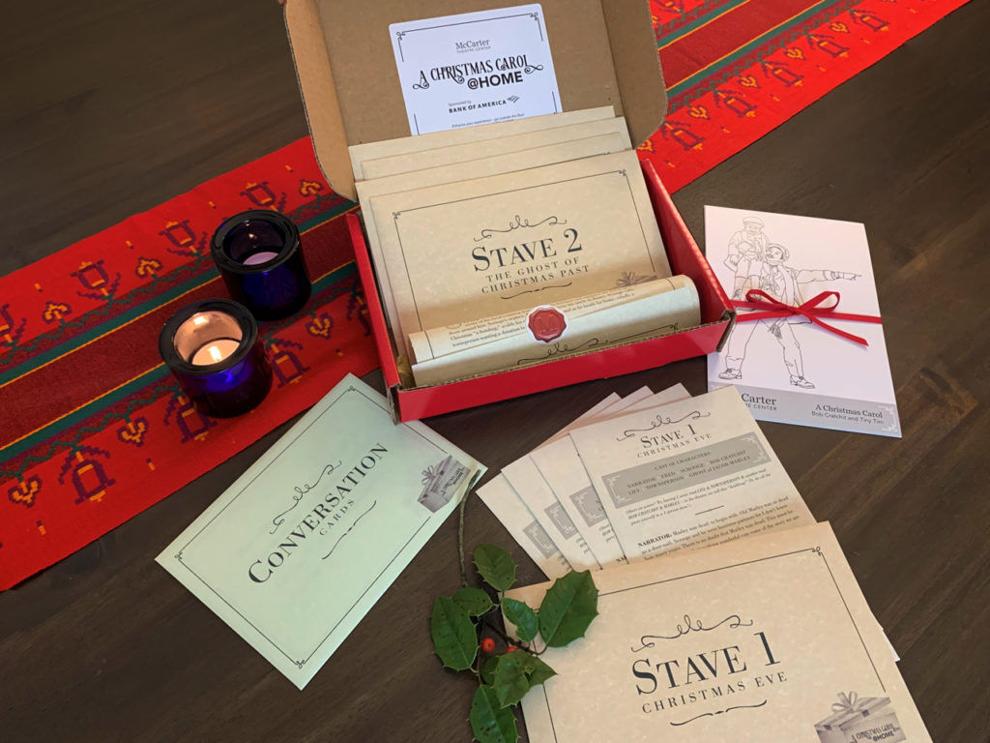 "A Christmas Carol @ Home" is their novel solution to the stay-at-home blahs. The boxes include individually wrapped envelopes with scenes from the story, designed to be performed together in person or virtually.
There are also character-sketch postcards and conversation cards to spark dialogue about the timeless themes in Dickens' classic story of greed and redemption. The boxes are $40 and can be ordered through the McCarter website, mccarter.org.
Rasmussen settled in as McCarter as artistic director in the summer, succeeding Emily Mann, who had served in that role since 1990. Rasmussen had been artistic director at The Jungle in Minneapolis prior to joining McCarter.
"When I got here in August, it was clear that McCarter was not going to be able to do its beloved Christmas Carol on stage," Rasmussen says. "We got to talking about how folks at home might be able to interact with this."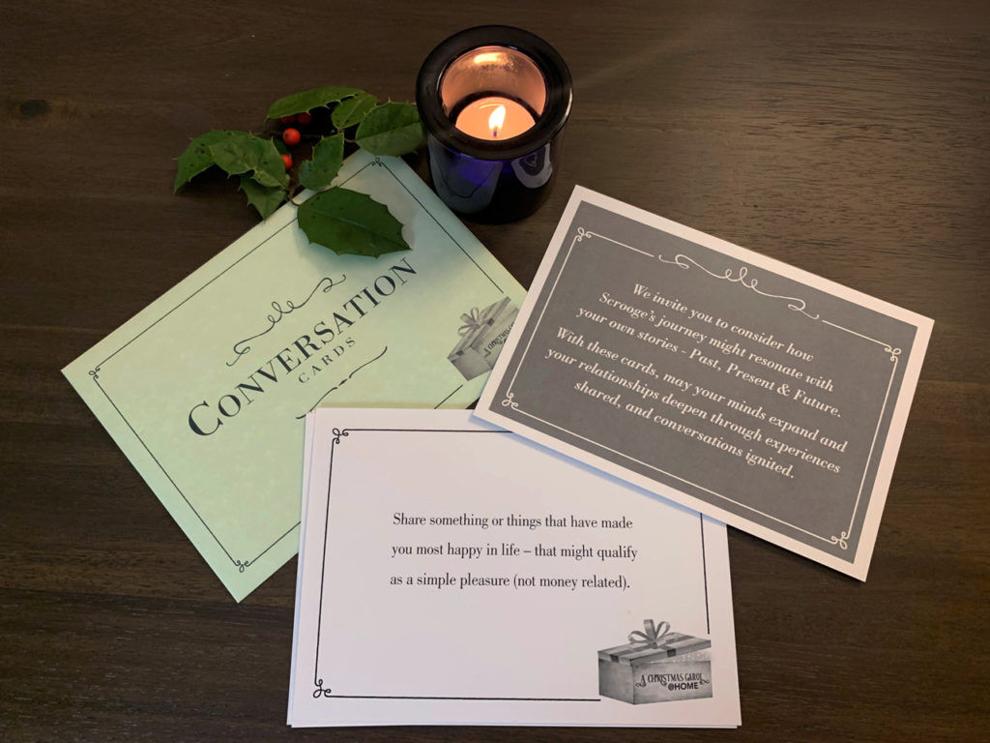 They knew that the actors' union would not OK any streamed or taped video performances. They thought about putting the script online for people to read, but thought it might be too overwhelming.
"We started to think, how could we make it a ritual for people, make it something they could do at home over the course of a dinner party or over the course of a couple nights?" Rasmussen says. "Something where we could see parents getting one (box) and their kids getting another and doing it together over the internet from their own homes."
Rasmussen says they looked for ways to break the story down into fun, manageable pieces, rather than packaging playwright David Thompson's entire two-hour adaptation. So each box contains five envelopes with four scenes each. The envelopes are called Stave 1 through Stave 5, mirroring the structure of the Dickens novella.
Participants can take on one or more roles in each scene, depending on how many people are taking part. The envelopes include ideas on how to double up on casting for smaller groups.
In addition to the scenes in each envelope, there are conversation cards with prompts to encourage participants to share feelings not only about the story and characters, but also about their own experiences in life as they relate to the story's themes.
"We're already in a bit of a do-it-yourself era, and I think the pandemic has made it so there's no other choice — make use of what you have, make fun where you can find it. In that spirit I think that people are thinking in new ways about how they can entertain each other. We think this will be a meaningful ritual for people," Rasmussen says.
McCarter also plans to have a portal online where people can share photos and videos of their home performances.
Rasmussen says she doesn't know of any examples of other theaters converting a show into a do-it-at-home package.
"We totally made it up, but who knows? Maybe it will be a fun way to encounter stories," she says. "Theater has gotten inventive because of the pandemic. The thing we've all always loved about live theater is that something spontaneous can always happen and I think people will see that the same sort of thing can happen here."
"A Christmas Carol @ Home" is available in limited quantities and is expected to sell out. For more information or to order a box, go to the McCarter website.
* * *
McCarter also has a variety of programming lined up for the winter season. Already underway is "The Work of Adrienne Kennedy: Inspiration & Influence," a virtual play festival celebrating the work of African-American playwright Adrienne Kennedy, "American theater's greatest and least compromising experimentalist," according to the New York Times.
The festival, presented in association with Round House Theatre, began on Nov. 14 and will continue through Feb. 21. The digital festival includes: He Brought Her Heart Back in a Box, Sleep Deprivation Chamber, Ohio State Murders, and the world premiere of Etta and Ella on the Upper West Side.
Tickets and season passes for the festival are available online.
In addition to the festival, McCarter is offering a six-day class called "Special Topics: The Adrienne Kennedy Experience. The experience of the plays on the page will be paired with their virtual theatrical performances and further supplemented by panel discussions featuring professional theatre artists whose art and craft have been inspired by Kennedy.
Course activities will include reading, journaling, some lecture, special guest artist visits, and plenty of discussions.
Classes are $240 per student and will take place from 6:30 to -8 p.m. on Tuesdays and Thursdays, Dec. 1 through Dec. 17.
McCarter offers scholarships for all classes. To view a full schedule and more information visit, mccarter.org/onlineclasses.