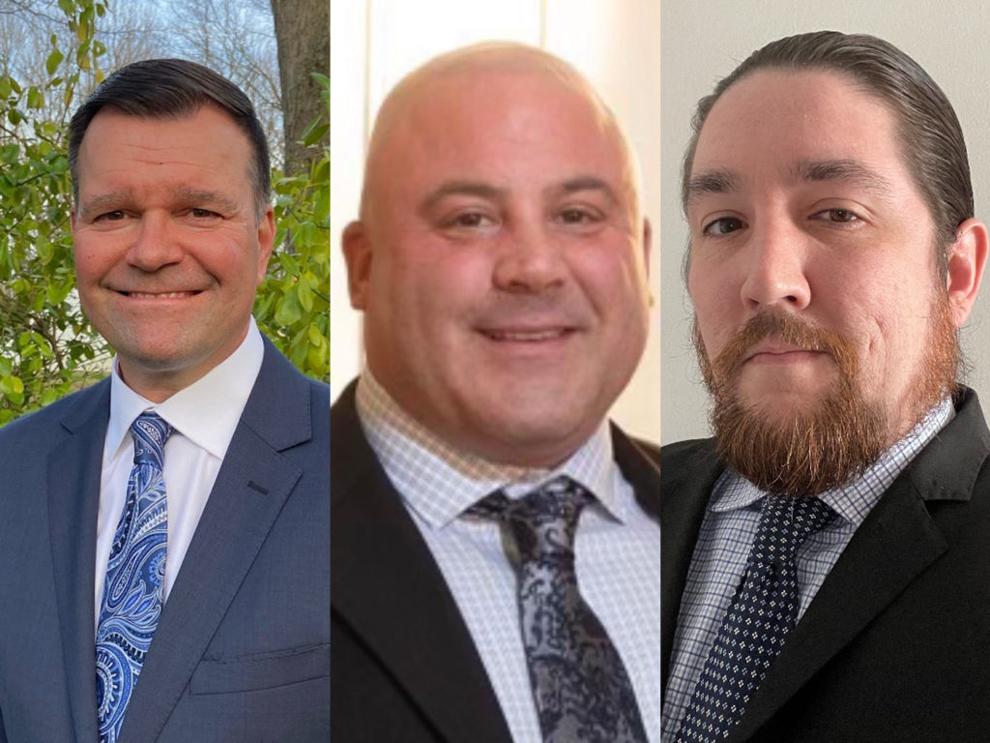 The Hamilton Township Republican Committee has announced its 2021 nominees for township council: Bob Diszler, Joe DeMarco and James Boozan.
"Republicans and I are excited about our newly nominated council candidates," said Hamilton GOP chair Ileana Schirmer in a media release. "We are proud to have Robert "Bob" Diszler, Joe DeMarco and James Boozan as our council candidates. Each candidate represents a segment our of our beautiful town, and (they) have spent their lives giving back to the community."
Diszler is a lifelong Hamiltonian and father of two girls. He served 26 years as a Hamilton Township police officer prior to retiring in 2019. During his 26 years of service he served as a patrol officer, SWAT team member, field training officer, detective and school resource officer at Steinert High School.
He was elected PBA local 66 president for two terms, and was also awarded Police Officer of the Year. He is currently working towards his CPA exam.
DeMarco, owner of DeMarco Training Systems in Hamilton, has been a sports performance trainer for 25 years. He owns a sports performance training center in Hamilton and says his main goal is providing kids with a place and avenue where they can succeed both academically and athletically.
James Boozan is a life-long resident of Hamilton. The father of four girls is a behavioral health professional who also volunteers for various nonprofits to help with the growing substance abuse and mental health issues in society, especially among children. Boozan says he is getting involved with politics to help make a change in his local community