For Kevin Fritts, the day came when he just could not catch his breath.
The year was 2014, and Fritts was working as a personal banker. He had recently starting a new phase of his career, after spending six years as circulation manager for the Princeton Packet.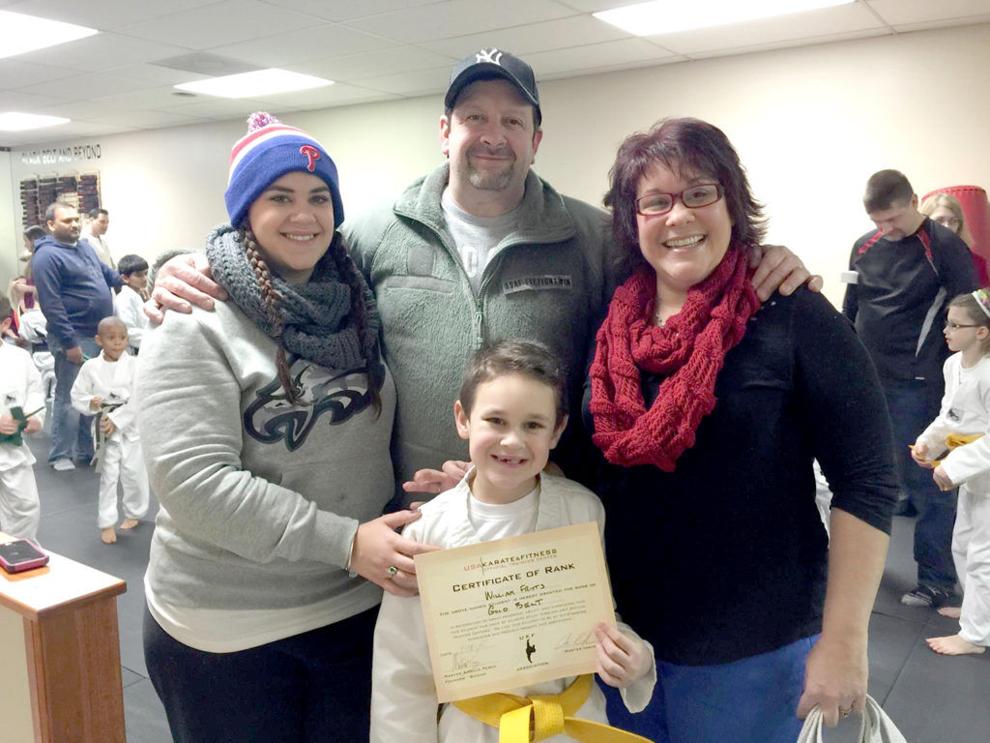 Like anyone, he wanted to do well. But he was having serious problems breathing. So serious that he had to be hospitalized.
His airways were constricted. He came down with pneumonia. His doctors ran tests and more tests. But they could not tell him what was causing his breathing problems. He would also suffer mysterious pain attacks that no one could satisfactorily explain. The symptoms would come and go.
On to 2016. He was in the hospital again, again having difficulty breathing. This time, though, something happened that doctors did recognize. His ears became inflamed and swollen. His eyes were red and irritated.
For the first time since the problems had started, doctors had enough information to make a diagnosis, though unfortunately, not one that anyone wants to hear.
The combination of symptoms that Kevin had led his doctors to diagnose him with relapsing polychondritis, a very rare autoimmune disease. RP affects multiple organs, particularly those with cartilage such as the ears, nose, joints and airway. The eyes, skin, heart valves and brain are also vulnerable to RP. Doctors don't know what causes RP, and there is no cure.
Recently, Fritts was in the hospital for a month because of a flare-up in his eye. Nothing that doctors prescribed helped to dull the searing pain. He has had issues in both eyes since he first got the disease, but the left eye had been an issue every time he had a flare.
So the decision was made to take out the eye. This did, at least, put an end to the unbearable pain. But the procedure added to his already considerable medical bills. He hopes to get a prosthetic eye in July, which will add to the expenses.
That is why a group of friends has gotten together to raise money for Fritts — to help him with the cost of the prosthetic eye, as well as all the other costs that he and his family have had to deal with these last six years. They hope to raise $10,000, with around $4,000 raised so far.
The extraordinary thing about this group of friends is that they are fellow sufferers of RP. Like Fritts, many are often in terrible pain, and like him, they are unable to work. But the community of people with RP is so small — with estimates that just one person in a million has the illness — that its members figure they have to help one another, any way that they can.
* * *
Kevin Fritts is 54. He grew up in Hamilton, as did his wife, Dawn (Heisler). He graduated from Nottingham High School, she from Steinert. They have three children: son Ryan, 30, daughter Kaitlyn, 28, and son William, 13. William goes to Crockett Middle School.
In 2018, he spent all but a month in hospitals, including one three-month spell where he was stuck in a hospital down in Washington, "I had everything going on, from airway issues to a perforated bowel to something called necrotizing fasciitis," he says. "I was alone and far from my family. It was a very bad time."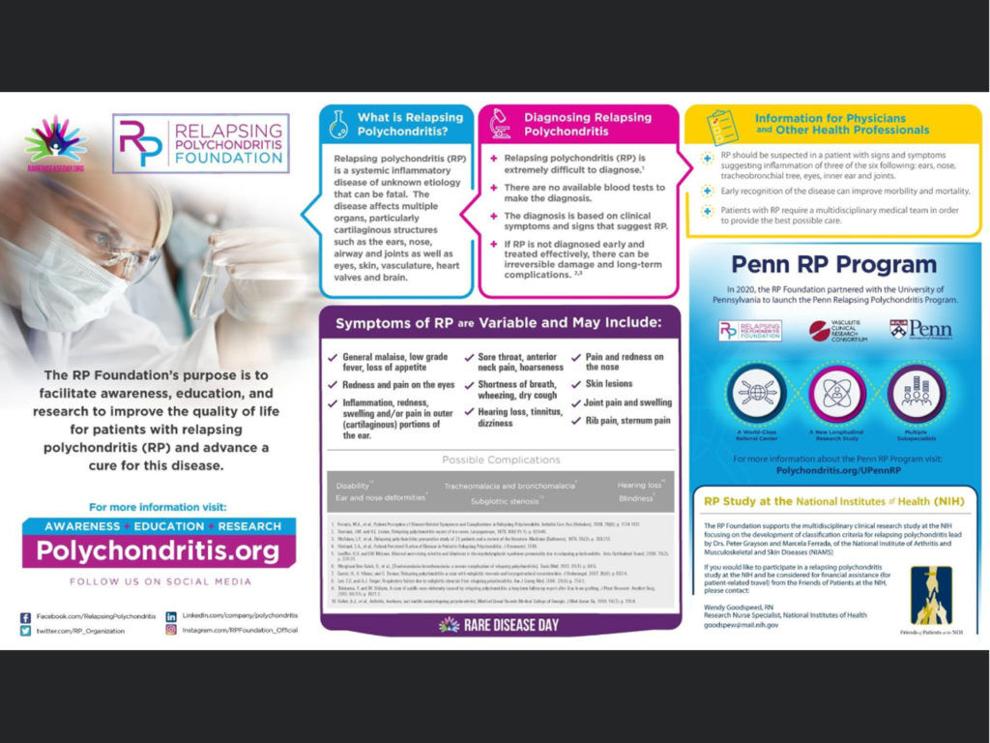 Today he spends much of his time at home, where he is in a palliative care program. Nurses come to his home daily to take blood samples, administer medications, do whatever they can to keep him out of the hospital.
Because of the damage to his airway, he is on four liters of oxygen around the clock. The disease has left him on disability, unable to work. Dawn is an accountant, and, he says, a saint. "Between her job and taking care of me and our son, who is on the autism spectrum, and the house and the dog and the yard … I don't know what I would do without her," he says.
There is no test that a person can take that definitively proves that they have RP. The diagnosis must be made based on symptoms alone. Patients who have been diagnosed with RP usually need teams of doctors to help care for them, with rheumatologists always involved.
Fritts goes to the University of Pennsylvania Health System in Philadelphia to see his doctors or any time he needs to be hospitalized. He is hopeful that Penn Medicine will soon have a team of RP doctors in nearby Princeton Medical Center, which is also in the Penn Medicine system. But for now, he must load up his oxygen tank in the car and make the drive from Hamilton to Philly.
One reason that he must travel so far for care is that there are very few physicians who specialize in RP treatment, and one reason for that is the disease's extreme rarity. The National Institutes of Health estimates that just one to four people out of every million in the United States develop the disease each year.
When a disease is that rare, it complicates all sorts of issues regarding care. Fewer medical experts are likely to study the disease, and pharmaceutical companies spend less money developing treatments. Health insurance companies can also be reluctant to pay for treatments for diseases like RP that are difficult to confirm and poorly studied.
"A lot of times, rheumatologists will have to find other conditions (in addition to RP) in order to get medications covered, because insurance companies will turn you down and say there's nothing FDA approved for treating this disease," Fritts says.
Like Fritts, Dan Smith suffers from Relapsing Polychondritis. Smith, 60, lives in the Detroit area, and used to work at Ford Motor Company. He is one of the main organizers of the fundraising effort.
Smith met Fritts on a private Facebook group called Relapsing Polychondritis Awareness and Support. The group is a place where people with RP can go for information, advice, support and commiseration.
Smith said that after he joined the group last year, he found himself drawn to Fritts' posts.
"It sounded like we had a lot of the same outlook in life," Smith says. "We kind of made a quick friendship there that's evolved over the past year. I've never met him personally, but I feel like Kevin's been a lifelong friend for me. I can't wait until Covid's gone and I'm healthy enough, hopefully he will be one of the first people I drive out and meet who have RP. We're not supposed to drink, and I really don't, but I feel like with Kevin, I might do one quick shot."
Smith says he and a small group of fellow RP patients decided that they wanted to help Fritts get the funds to pay for his prosthetic eye as well as some other medical expenses that are not covered by insurance.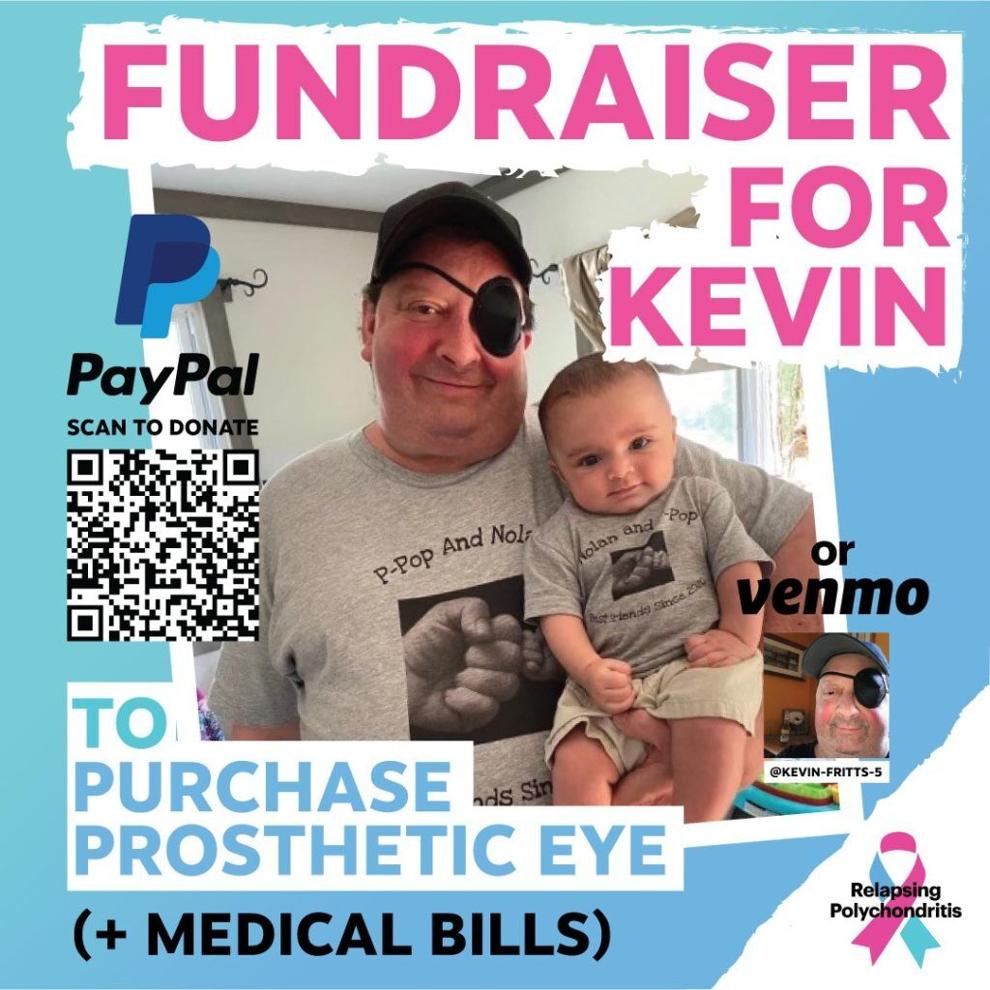 "It makes it hard to sleep at night when you're in debt because of medical bills," he says. "We're not going to give up until we get that $10,000 so he can get that eye and sleep better at night."
To Kevin Fritts, the group has been vital. "I am as close to them as I ever have been to anybody," he says. "The amount of support they give, the amount of knowledge they provide, it's just amazing."
Fritts says he checks the group daily, trying to give as much advice as he can and using it as a resource. "They help me all the time. With this disease, you can get depressed, and it can help to talk to people that know what you're going through," he says.
Smith considers himself lucky because he was diagnosed with RP just six months after he started having symptoms. For that matter, Fritts considers himself fortunate that his diagnosis only took a year.
For some people, diagnosis can take 10 years or more. And the longer it takes to diagnose, the greater the risk for long-term complications.
Smith has learned a lot about the disease in the year since he was diagnosed. He says the typical approach in terms of treatment is to start patients off with a cocktail of medications that suppress the immune system, hoping that these medicines will get the body to stop attacking itself.
"And if those treatments don't work, they get you on other treatments that are less worked with, to see if those will help you. It's a process of getting the right combination," he says. "My doctors are always trying to tweak mine to improve my condition."
Unfortunately for the patients, the treatments come with their own risks of complications. Powerful immunosuppressive drugs can leave people vulnerable to other illnesses, and of course, the recent coronavirus pandemic was no time to be walking around with a compromised immune system.
In an ideal world, no one would be taking steroids for as long as Fritts has — almost seven years now, he says. For all the good they do at fighting inflammation, steroids also cause problems of their own. After so many years of high doses, Fritts has issues with neural myopathy and brain fog.
"I've been on a high dose since the start of the airway problem. The problem is that as I taper the steroids, the pain gets worse and worse. (But) my seven on the pain meter is somebody else's strong ten, I mean I've gotten kind of used to dealing with it the best I can. The best thing to do is stay positive, it doesn't do anybody any good for me to be negative."
That is not always easy, especially considering the financial burden that RP places on the people who have it, and their families. "It's incredible," Fritts says. "If you can imagine spending almost a year in a hospital, the bills, the things that the insurance companies don't take care of, it's just piled up. Being on disability, I'm making a lot less money than I used to. It's tough and a lot of times, between my social security and my wife's pay, it's just dealing with it paycheck to paycheck."
There is some hope on the horizon. Studies are underway at the NIH and elsewhere to determine whether the disease can be traced to certain genes. And the Relapsing Polychondritis Foundation is working to raise awareness of the condition, including through its Race for RP initiative, in which it is partnering with motorsports teams to spread the word.
Fritts watches the New York Yankees when he can to try to take his mind off his situation. And he has been pleasantly surprised of late by the New York Knicks' rare good season. But he misses the simple pleasures that he can no longer enjoy.
"I used to be able to do things with the family and I can't do them any more," he says. "We used to hike and bike. I'm hoping I can get approved for one of those little scooters that will at least let me move around. With this disease being so progressive, it's just quality of life that suffers."
To contribute to Kevin Fritts' fundraising via PayPal, you can scan the QR code above. Those with Venmo can send donations to @kevin-fritts-5.
You can also make out a check to Kevin Fritts and send it to
16 Abbey Place
Hamilton NJ 08610
Kevin Fritts is the brother of Thomas Fritts, Community News Service's associate publisher.