A few dozen votes decided the winners of the crowded race for Lawrence Township Board of Education, with two newcomers and one incumbent earning 3-year terms on the board.
Incumbent Michele Bowes and challenger Gregory Johnson tied for leading vote-getter, each receiving 4,620 votes (13.62% of the vote). Patricia Hendricks Farmer finished third, with 4,105 votes or 12.1%. They will be on the Board of Education, starting in January 2021.
Tabitha Bellamy McKinley (4,062 votes) and incumbents Cathy LeCompte (4,033) and Dana Drake (3,947) followed, narrowly missing out on the last seat by a half of a percentage point. Heather Camp, Jasmine Surti and Olufunmiola Ladigbolu rounded out the 9-person race.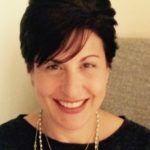 Mercer County clerk Paula Sollami Covello said in an email to Community News that the totals were final as of Nov. 19, and the results were to be certified by Nov. 23. Any recount would have to be requested by and paid for by a candidate. No candidate had requested a recount, as of Nov. 20.
Bowes, 52, has been a member of the Lawrence Township Board of Education since 2016. She is a licensed social worker at SLRC. She spent a decade involved with school PTOs and the Lawrence Township Education Foundation, served on parent committees and as chair for school book fairs and volunteered as a manager for Lawrence Hamnett Soccer. Bowes did not respond to several emails requesting comment.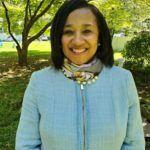 Hendricks Farmer, 52, is a business associate at Princeton Montessori School. A graduate of Lawrence High School, she is a member of Eggerts Crossing Civic League, co-chair of Princeton Common Ground and a former vice president of New Jersey Urban Bankers Association.
"Thank you to everyone who supported my candidacy," Hendricks Farmer said. "I look forward to working with my fellow board members as we address the concerns raised by the community during the campaign process."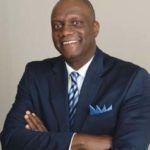 Johnson 59, is an attorney. He is a current board member for the Capital Region Minority Chamber of Commerce, and a former board member for the Princeton Regional Chamber of Commerce. He has volunteered for Big Brothers Big Sisters of Mercer County, as a board member for the Lawrence Neighborhood Center and as a coach for recreation basketball and soccer teams in the township. Johnson formerly served as a Lawrence Township committeeperson from District 12.
"I am honored that the voters have elected me to serve on the Lawrence Township Board of Education," Johnson said. "I look forward to working with the superintendent, fellow board members, school personnel and parents to address the issues I campaigned on, such as improving the academic performance of all our students, making all students feel welcome and valued in our schools and hiring more diverse staff members. The COVID-19 pandemic has hurt many families in our community. We need to reach out and offer assistance to help and ensure that our students don't feel isolated and left behind. I hope to lead the board in ensuring effective and consistent communication with our parents and the community."