(Editor's note: the print edition of this story says that checks should be sent to the Hopewell Valley Education Association. It should have read the Hopewell Valley Education Foundation, PO Box 553, Pennington NJ 08534. Community News regrets the error.)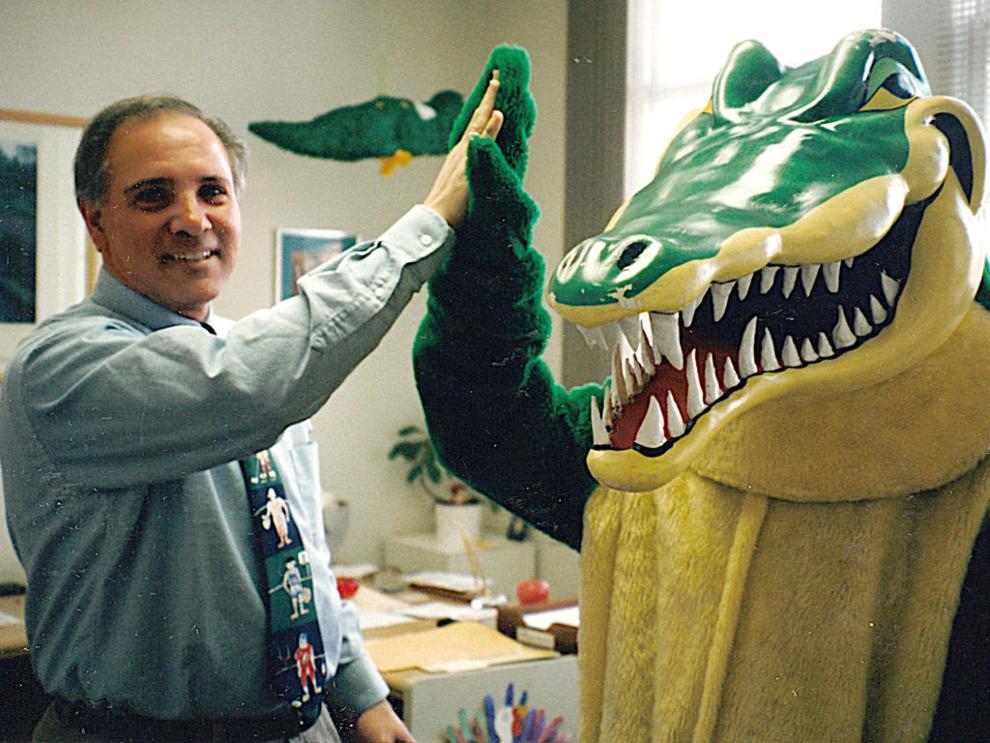 Marcie Boucher has vivid memories of Dick Fitzpatrick's first day as principal of Toll Gate Grammar School in 1994.
She remembers the red balloons he had placed all around the entrance to the school. And she remembers his "patented, get-attention clap." He greeted the students with a smile and a handshake, getting to know each of them by name starting on day one.
"The first day of school is always exciting, but this was at a new level," Boucher says. She was a parent of a Toll Gate student then, but would go on to work closely with Fitzpatrick both there and later at Stony Brook Elementary School. "He brought a whole new energy. He made you want to get on board and participate. It was just a very uplifting, encouraging time."
Fitzpatrick's career in education spanned half a century. He spent just 10 of those years working in Hopewell Valley, but that was all the time he needed to have a lasting impact on the students, parents and teachers of Toll Gate Grammar School and Stony Brook Elementary School.
Two years ago, suffering from headaches, Fitzpatrick went to the doctor. Tests revealed that he had glioblastoma, an aggressive form of cancer. He was 71 and still doing what he loved, but the diagnosis eventually led him to step down from his position as superintendent of the Upper Freehold Regional School District.
This year, a group of parents, educators, friends and family of Dick Fitpatrick got together to come up with a way of recognizing Fitzpatrick for his contributions to the Hopewell Valley community. The discussions led to the creation of the Dick Fitzpatrick Education Fund and a scholarship for one college-bound Central High School senior who attended either Toll Gate or Stony Brook. The fund will be managed by the Hopewell Valley Education Foundation.
The way the group sees it, the scholarship is a perfect way to honor Fitzpatrick for the profound impact he had on the people he met during his years in the Valley.
"He was a gift to all of us," says Carolyn DiMuzio, a 4th grade teacher at Stony Brook, who was there when Fitzpatrick was the principal. "It was a gift to be able to work with him, spend time with him, and be affected by his leadership."
Megan Domaracki, Fitzpatrick's daughter, says that being a principal and a superintendent meant everything to her dad. "Yes, his family brought him joy, but school really was his whole life, and I think the hardest thing for him now is that he had to walk away from it," she says. "He remembers all the students and all their accomplishments and talks about them all the time.
* * *
Dick and Jane Fitzpatrick moved to Hopewell Valley from the Boston area in 1994. Fitzpatrick had already been working in schools for more than two decades as an elementary school teacher and principal when he took the job at Toll Gate. Jane was also a teacher who had left the workforce to take care of their seven children.
Most of the Fitzpatrick children — Matthew, Colleen, Katie, Sean, Judy, Kara, and Megan — were grown by 1994, but Domaracki was five at the time and a student at Toll Gate. She remembers the feeling that she was sharing her father with her classmates.
"So many people to this day tell me things they remember my dad doing, or ways in which he impacted their life," she says. "Even small things, like 'I remember when your dad juggled oranges in the cafeteria at lunch time,' or times when he helped them solve a problem."
Another lasting memory for Domaracki is the long hours her father worked. "I spent so much time at school with him, I spent so much time in his office. His car would be out in front of that school until the wee hours of the morning," says Domaracki, who works for Harvard University today, doing alumni engagement. "The day before school would start, I think he was at school all night. He was really dedicated."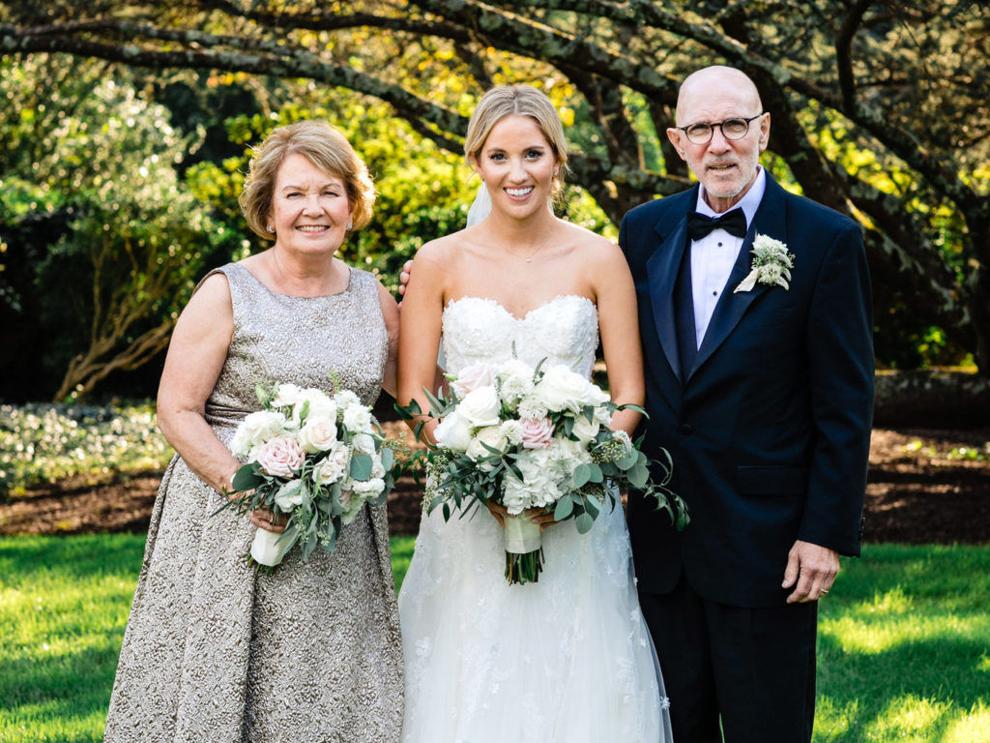 Boucher initially got to know Fitzpatrick as a member of the Toll Gate Parent-Teacher Organization. She was a nursery school teacher at St. Matthew's Preschool across the street when Fitzpatrick hired her at Toll Gate as a kindergarten teacher's aide. They also got to know one another better because they taught CCD classes together, through St. James Roman Catholic Church in Pennington.
"I can remember he would write messages on the white board every day, very encouraging and informative messages, and I remember thinking, 'I wish someone would write a message for me every day when I come downstairs for breakfast!" says Boucher, who moved to California in 2006 before settling in Pittsburgh, where she is now retired.
At Toll Gate, Fitzpatrick worked to instill a sense of community togetherness with his R3 philosophy: Respect for each other; Responsible for words and actions; be Reasonable and fair.
"He was somebody who cared about what was in someone's head, but also their hearts," Boucher says. "He cared about them being good citizens and good people."
* * *
When the new Brandon Farms development necessitated the construction of a new elementary school in Hopewell Valley, the district asked Fitzpatrick to be its first principal.
"I think it was a really difficult decision for him," Domaracki says. "He was so happy at Toll Gate, but the idea that he could build it from the ground up and make his ideal school was exciting to him. He interviewed every single teacher they hired."
Fitzpatrick asked Boucher to go with him as his secretary. For a year they shared an office in the administration building. Fitzpatrick was involved in every aspect of the new school, from the layout and interior design of the school to its theme: Reach for the Stars. R3 became ★3.
At the heart of the new school would be a celestial mural of a twilight sky. Boucher says the rotunda represents the concepts Fitzpatrick wanted the school community to embrace: search for truth, appreciate beauty, demonstrate goodness.
"Everything from the height of the desks in the office to student desks and equipment was chosen with what was best for students," she says.
Stony Brook Elementary School opened in 2001. DiMuzio, who had been with Fitzpatrick at Toll Gate, rejoined him at Stony Brook. She says he had a remarkable ability to inspire others.
"He knew every student. He would greet them in the morning with their name," she says. "He added a personal touch to the entire school population. He knew parents, he knew grandparents, he had an incredible ability to greet them personally. He was able somehow to instill a love of learning in every student and teacher that he came in touch with."
Fitzpatrick always had a flair for creating traditions and memorable events in his schools. Sixth-grade graduation — fifth-grade graduation after the sixth grade moved to Timberlane Middle School — is one example.
"He made such a special night of that night and he had such attention to every detail," Di Muzio says. "He wanted the balloons to be a certain way and the flowers and tables a certain way. It was so important to him that he could create something like that would be a memory for the class that was graduating."
* * *
While he was working at Stony Brook, Fitzpatrick was also working on earning his doctorate degree in education. In 2004, he left Stony Brook to become superintendent of the Colts Neck School District.
"That was a really difficult decision, because he loved what he was doing. He loved the teachers and his students," Domaracki says. "But he felt like he was ready to take the next step and be a superintendent, and the Colts Neck opportunity came up."
After a few years he moved on to the Upper Freehold school district and worked as superintendent there. He was still there, more than 50 years into his educational career, when he received the cancer diagnosis that made it necessary for him to retire.
In March, a group of people including Boucher, DiMuzio, DiMuzio's husband, Tom, and Phil Volpe started formalizing their plan to recognize Fitzpatrick with a scholarship to be awarded in his name. Domaracki says her family was touched by the gesture.
"We were all just really blown away," she says. "My dad, more than anything, devoted his whole life to education and trying to make an impact for kids. So the idea of creating a scholarship to enable kids to continue their education in his name, I can't think of a better way to honor him."
When Domaracki was in college, her parents moved to Newtown, Pennsylvania. But Jane is still involved in the Pennington community, where she teaches at St. Matthews Preschool.
And Dick is forever in the hearts and minds of the people of Hopewell Valley who got to know him when he was their principal.
"I don't know how he did it," Boucher says. "He has this large family and he was always involved in his kids' lives. He is just a remarkable human being with all that he was interested in and all that he could do well."
Those interested in contributing to the Dick Fitzpatrick Education fund can send a check to the Hopewell Valley Education Foundation, PO Box 553, Pennington NJ 08534, with "Fitzpatrick scholarship on the memo line. For additional information about the scholarship program, email Tom DiMuzio at thomasdimuzio@hotmail.com or Phil Volpe at 44volps@gmail.com.