Pennington got a welcome and unexpected jolt last summer when Doria Roberts and Calavino Donati popped up with The Pig + the Pit, a new restaurant offering a unique mix of southern and vegan cuisine.
The response was so strong at times that they sometimes had to take the phone off the hook — or more accurately, disable the online ordering form — to keep up with the high demand.
The Pig + the Pit was the first business that the couple opened after they moved from Atlanta to New Jersey at the end of 2019. This year they have introduced a second, and this time it's a concept that they brought with them.
Tipple and Rose Tea Parlor and Apothecary, at 12 N. Main St., opened in February, just a few doors down from The Pig + the Pit.
In Atlanta, Tipple and Rose became known for its selection of whole and loose leaf teas and its scones and macarons, as well as for its tea-brewing accessories, honey, candles, bath and body products and more. It also gained recognition from Travel and Leisure magazine in 2018 as one of the best places in the country for traditional English-style afternoon tea service.
Because of the ongoing coronavirus pandemic, Tipple and Rose isn't seating customers for afternoon tea. However, it does have just about everything else it had become known for in Atlanta — and Roberts says she looks forward to the day when she can recreate the tea parlor experience for customers in the new space.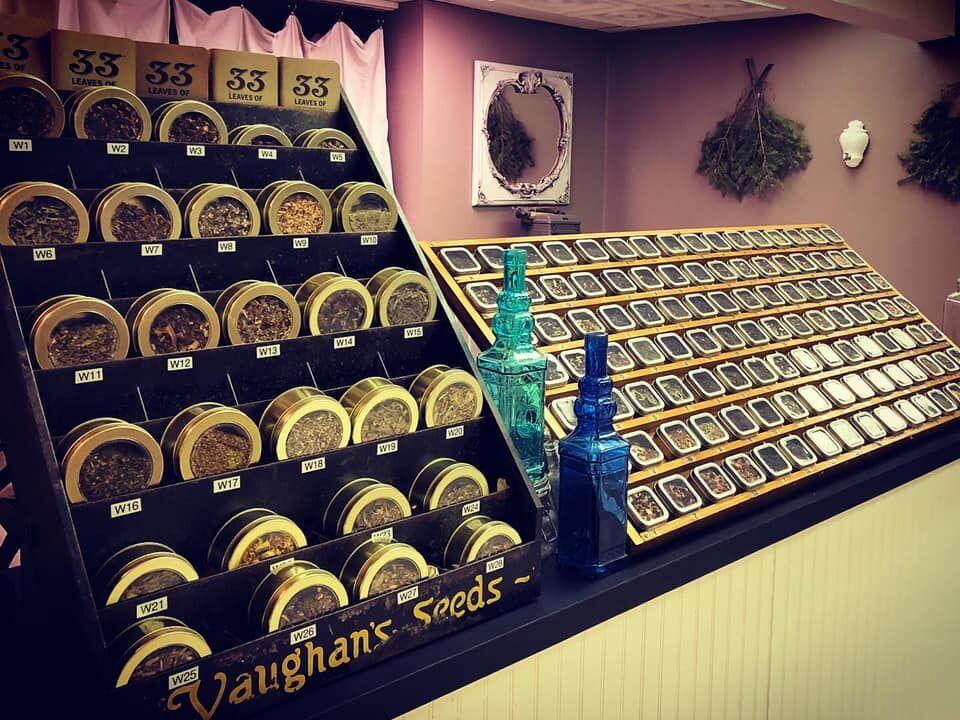 Until that day, Tipple and Rose is offering take-out as well as tea-service catering. For special occasions, like Mothers Day, the store will have gift boxes and other specials.
Everything available in the shop skews toward the artisanal and the small-batch. Roberts makes the scones herself. Honey comes from Zach and Zoe Sweet Bee Farm in Hunterdon County or Savannah Bee Company in Savannah, Georgia. Candles come from Yo Soy Candle of Portland, Oregon and Wax Apothecary of Idyllwild, California, among other purveyors.
There are handmade kitchen towels from The Coin Laundry in Bozeman, Montana and room sprays from Commonwealth Provisions of Fredericksburg, Virginia. Also popular has been their selection of nonalcoholic gins and whiskeys. Roberts sees herself as a curator, filling the store with boutique items that she likes that make homes homier or that would make great gifts.
But the heart of the business remains the teas, of which they are some 140 kinds available for purchase. There are black teas, green teas, white teas, oolong teas, herbal teas, fruit teas, chai — basically any kind of tea one could want. Each tea on the shelves is accompanied by an ingredient list with tasting notes, and customers are welcome to take a whiff of any that they think might be to their liking.
The store also sells a variety of teapots, tea presses, infusers and other supplies designed to help make the perfect cup of tea. Occupancy is limited to 10 customers because of the pandemic, and masks are also required, but Roberts says it is possible to smell the teas through any but the most heavy-duty of masks.
Shoppers who do not feel knowledgeable enough to choose teas on their own can ask for assistance from a member of Tipple and Rose's trained staff. "We always tell people there's somebody here willing to follow you around, or not, and if you have a question or need a little help, everyone is well versed in everything, so just ask."
* * *
Roberts grew up in Mercer County and graduated from Princeton Day School in 1989. She went on to attend the University of Pennsylvania, then spent many years on the road as a singer-songwriter, performing on her own and with headliners like John Mayer, Indigo Girls and Sarah McLachlan.
She met Donati, already an established chef-restaurateur, in Atlanta, and in 2008, she took a step back from music and a step into Atlanta's highly competitive culinary scene.
After seven years of that, during which Roberts and Donati had opened, operated and expanded several popular and well reviewed restaurants, she was ready to try something a little less intense.
"I was like, 'I just don't want to do another restaurant,'" Roberts says. "I had transitioned from full-time music to doing the restaurants and found it wasn't really my personality."
They opened in the Virginia-Highland neighborhood in 2015. Roberts wasn't certain that Tipple and Rose would be a smash, and she also wasn't especially concerned if it was.
"I wanted it to be a calm sort of portion of our restaurant group, something that I could find emotionally manageable," she says. "Honestly, I didn't think anybody was going to come. I thought I'd be sitting in the corner, drinking tea and writing in my journal. But we ended up getting really busy, really fast."
Afternoon tea service — often (improperly) referred to as high tea by Americans — turned out to be just what Atlanta was looking for. As is traditional, Tipple and Rose's afternoon tea would be served with three courses on a tiered platter. One tier for savories and sandwiches, one for scones and one for sweets, including macarons.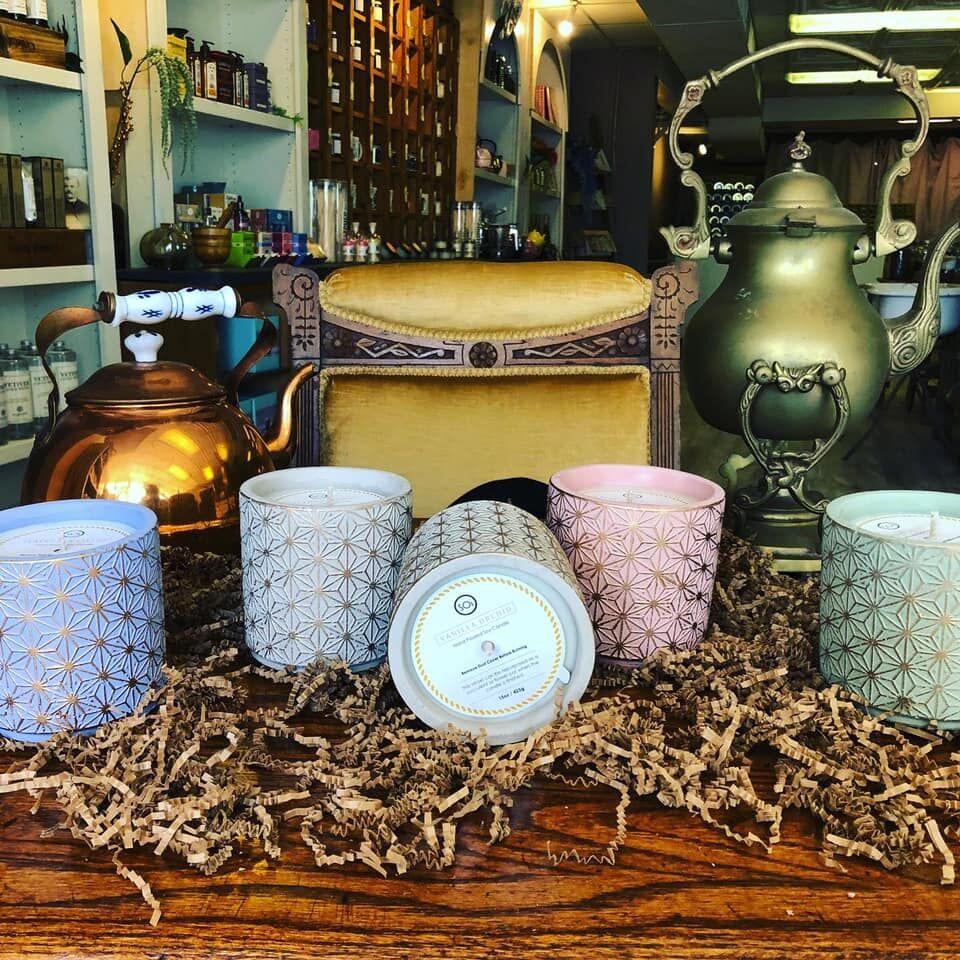 "I have to say it was a lot of fun, just a nice afternoon," Roberts says. "You could come in and have a quiet lunch in an elegant space. That's what we wanted, to create something a little different, but still affordable and accessible."
By 2018, the tea parlor was successful enough to gain national recognition from Travel and Leisure Magazine as an afternoon tea destination. But in December 2019, after Roberts' mother had suffered a heart attack and a stroke, Roberts and Donati closed all their Atlanta restaurants and moved north to be nearer to her.
Only once Roberts' mother was sufficiently recovered did Roberts and Donati start looking for a place in the area suitable for starting their restaurant group back up again. Roberts says that after they took a look at the culinary landscape in the area, they decided that Tipple and Rose would be the easiest concept to transition from Atlanta to New Jersey. They even trucked all the decor up from Georgia with plans to re-create the old shop.
Then Covid-19 hit, throwing everything up in the air. Instead of going ahead with Tipple and Rose, Donati and Roberts chose to sublet the former Eclair Café at 20 N. Main St., which had closed at the start of the pandemic.
There they created an entirely new concept, The Pig + the Pit, which will celebrate a year in business in July and has been successful enough that they have officially taken over the lease.
Though they are planning a special event to mark the anniversary, Roberts says it is too early to provide any details. However, she says that customers can look forward to some new things from The Pig + the Pit this summer, possibly including barbecued meats in bulk.
As they plan for parties and new products at The Pig + the Pit, they also continue to develop and refine Tipple and Rose as it settles into its new home.
"It took a lot of time to curate what's here, and we are still learning about the neighborhood and the market, still seeing what people want," Roberts says. "We have pretty merchandise and people are finding lots of interesting and unique stuff. Folks have been enjoying finding a little bit of something to get as gifts for family and friends."
Tipple and Rose Tea Parlor and Apothecary, 12 N. Main St., Pennington NJ 08534. Web: tippleandrose.com. Phone: (609) 303-0277. Open Tuesday through Thursday, from noon to 6 p.m., Friday and Saturday from 11 a.m. to 7 p.m. and Sunday from 11 a.m. to 5 p.m. Customers at Tipple and Rose get discounts on orders at The Pig + the Pit, and vice versa.