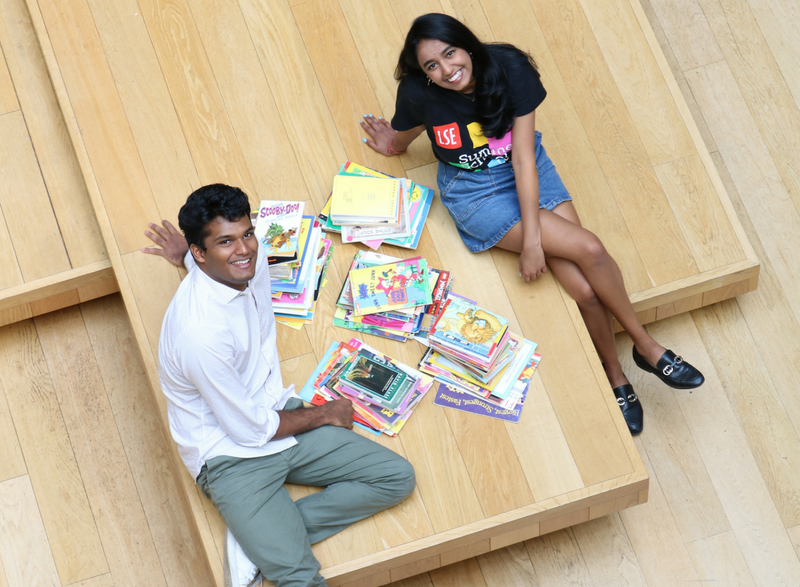 Twins Seema and Suraj Korumilli have spent the last five years growing and expanding their nonprofit, Literacy Movement 4 More.
While the organization's original goal was to increase literacy opportunities in rural India, it has expanded to other countries around the world and has also gained a new focus on digital literacy.
The twins, 2017 graduates of High School South who now attend Northeastern University, embarked on a coming-of-age trip in the summer of 2013 to their ancestral village of Korumilli, India.
This experience helped connect them with their family history, but also revealed the basic struggles of developing regions, such as a lack of access to books, contributing to illiteracy levels. Motivated by what they saw, the twins decided to create a library and bring hundreds of books to the village. Realizing the impact and scale of this work, they decided to create LM4M.
As Seema explains, the mission of the nonprofit is "to promote literacy on a global scale, through the construction of libraries and the provision of crucial educational materials, such as technology and school supplies.
"So far, we've been focused on traditional literacy in the form of books, and have helped build eight libraries in three continents."
Inspired by their work in Korumilli, the twins then made it the mission of LM4M to create 17 libraries in rural India, which they worked on throughout high school.
While they continue to maintain their focus on traditional literacy, the Korumilli's move to Boston has provided them with access to an entirely new community, one that has shaped their move towards digital literacy.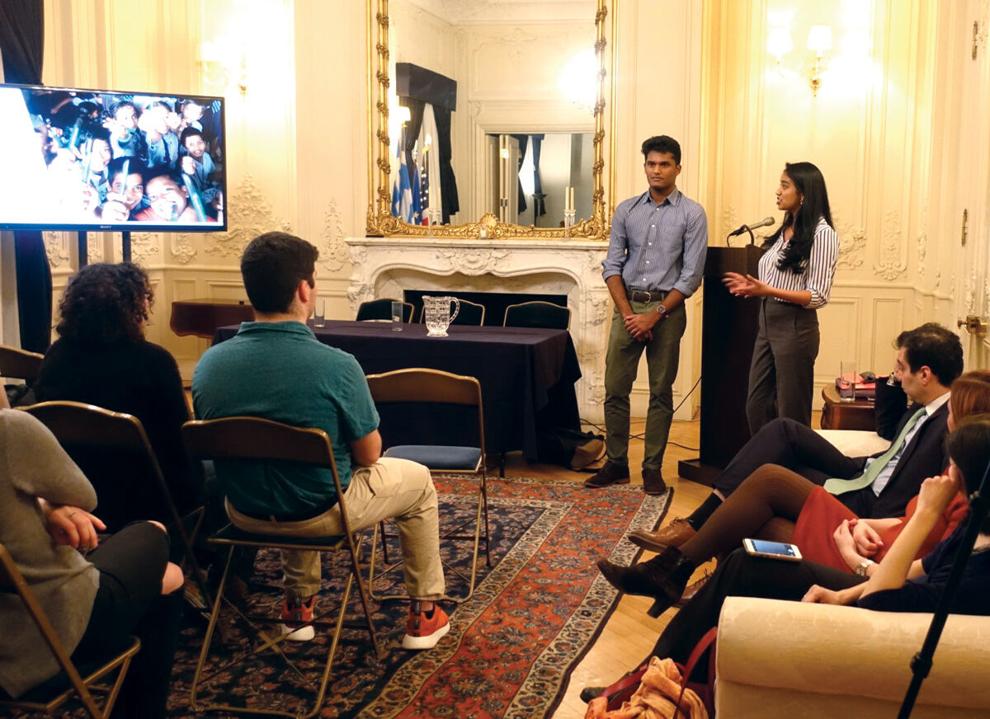 Since starting at Northeastern last fall, the twins have made a significant effort to engage with a network of libraries, youth-focused organizations and other non-profits the Boston area. Through their professors at Northeastern, they have been able to develop new projects for LM4M in association with these local partners.
One such project was with the John D. O'Bryant School of Mathematics and Science, whose rising senior students participate in Northeastern's Bridge to Calculus summer program.
For this program, LM4M helped donate more than 30 pieces of technological equipment, such as laptops, PCs and keyboards, so that students can participate in the program.
While this partnership helped the rising seniors complete engineering and coding projects, it was equally impactful for LM4M. "To this date, that was one of the biggest projects we've implemented, and served as the impetus for us to start focusing on technological literacy," Seema said.
Through this project, the twins realized the scale of impact LM4M could have in improving technology-based literacy, and started to explore what resources they could use to make this possible. One big effort they've started is going to school districts and collecting their old technological equipment, which they then re-program and donate to partner organizations.
"In New Jersey, there's a huge technological phase-out happening for a lot of schools, so we go around and collect what they might consider junk but we believe to be completely usable equipment," Seema said.
"We want to focus on digital literacy because it's the 21st century, and computer skills are necessary," Suraj said.
Eventually, the twins hope to make these computers engineer-friendly, through adding software for computer programming.
In addition to expanding on the digital frontier in the Boston community, the twins have been able to use their international experiences in the past year to grow LM4M's global network.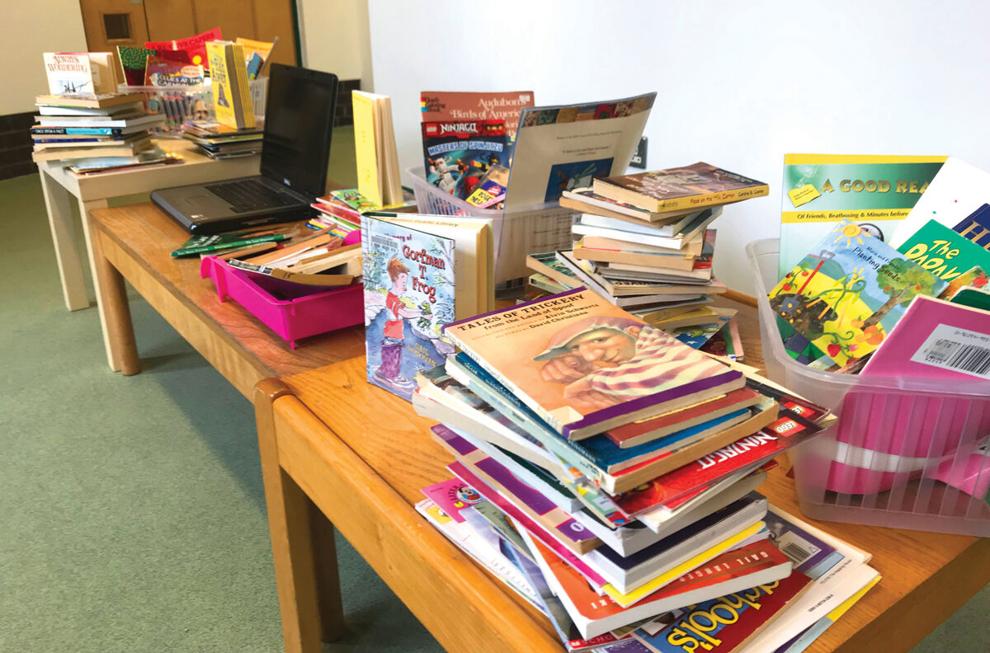 During his first semester, Suraj participated in the N.U.in program, a cohort study abroad experience in Greece at the American College of Thessaloniki.
Coming into the experience, he wasn't sure if he would be able to continue his work with LM4M in such a different environment.
"Going to college is already an experience that makes someone nervous, but having your first semester be abroad adds a whole other level to it," Suraj said.
However, he worked to move past the language barrier and eventually created a partnership with the SOS Children's Village in Plagiari.
Ultimately, he spearheaded a project, along with Seema and other volunteers, that led to LM4M donating 200 books and school supplies to the existing library in the main orphanage building.
Seema noted that Suraj's experience in Greece led to significant professional and personal growth, and improved their partnership dynamic.
"The first semester was really hard on both of us, since it was the first time we were really away from each other," she said. "But now that we're back in the same place, we have such great synergy. He totally takes care of the back-end, while I'll be on the front-end. We're going to continue to grow together."
The twins had a chance to test the partnership dynamic abroad during this past summer, when they both took courses at the London School of Economics. During their time in London, LM4M collaborated with Barnardo's, the United Kingdom's largest children's charity.
"With the help of students at the LSE summer program with us, we were able to label, transport and donate more than 500 books and a laptop to the Meadow's School, a special needs residential school supported by Barnardo's," Seema said.
While both Seema and Suraj are passionate about their organization, the college workload and other activities have tested their commitments and forced them to prioritize.
Seema is a finance and management information systems major at the Northeastern School of Business. She is on the executive board for the Social Enterprise Institute Students Association, working as a project coordinator for a student-run education non-profit in China.
She is also a business calculus tutor, a peer mentor for new student orientation and a volunteer for Artists for Humanity. Her hobbies include reading and watching documentaries. After college, she wants to explore investment banking or impact investing.
Suraj is a computer science and business administration major. He is a course assistant, and works with Generation Citizen, a program through which he tutors children in lower-income neighborhoods to become more civically engaged.
He is also an ambassador for his N.U.in program. His hobbies include tennis, and more recently, squash. After college, he hopes to use the skills he's learned in a variety of fields, while continuing working with LM4M.
"We're still students, with other academics and extracurriculars," Suraj said. "It's hard balancing everything, but it showed us that we have to create priority lists, which has improved our time management drastically."
In overcoming this obstacle, the Northeastern academic community has served as a valuable resource for the Korumillis. "My professors have been the single most important aspect in developing our ideas, references, and networks," Seema said. "Reaching out to them, and my older friends, has been invaluable. My professors have given me advice on a variety of topics regarding LM4M, ranging from transportation ideas to becoming our project mentors. Having access to this academic community, and having them be receptive of our ideas, has very much been a turning point for us."
Through their recent work, along with engaging a variety of communities, LM4M has gained significant publicity, which has helped Seema and Suraj further expand their horizons. During the spring semester an article about LM4M appeared in a local newspaper, which led to a lot of people reaching out.
Looking ahead, the twins hope to get more funding for their projects through grants and other means of procurement and develop means of transportation for their books and other supplies.
Overall, Seema and Suraj hope to continue their work with LM4M for as long as possible, based on their passion for engaging communities and improving literacy worldwide.
"Our mentality is that when we go travel to other places, we definitely want to get involved with community. We're really invested in the people we work with," Seema said.
"Our experience has made us realize that this work is something we love, and want to continue for our entire lives. It's our own organization that we've built from the ground up, and it fulfills us," Suraj added.
For more information on LMFM, go to literacymovement4more.org.