The following article is a paid Community News Advertising Feature
Saying goodbye to a loved one is never easy. Chris Merlino, licensed funeral director and owner of Buklad Memorial Homes, is there to help people through the process with compassion and dignity.
Merlino has more than 30 years of experience in the funeral business. For the last 20 years he's been with Buklad Memorial Homes, starting out as a licensed funeral director and eventually rising to become partners with Ken Moore. Moore in turn had worked many years with Mr. and Mrs. Buklad, who founded the business some 75 years ago.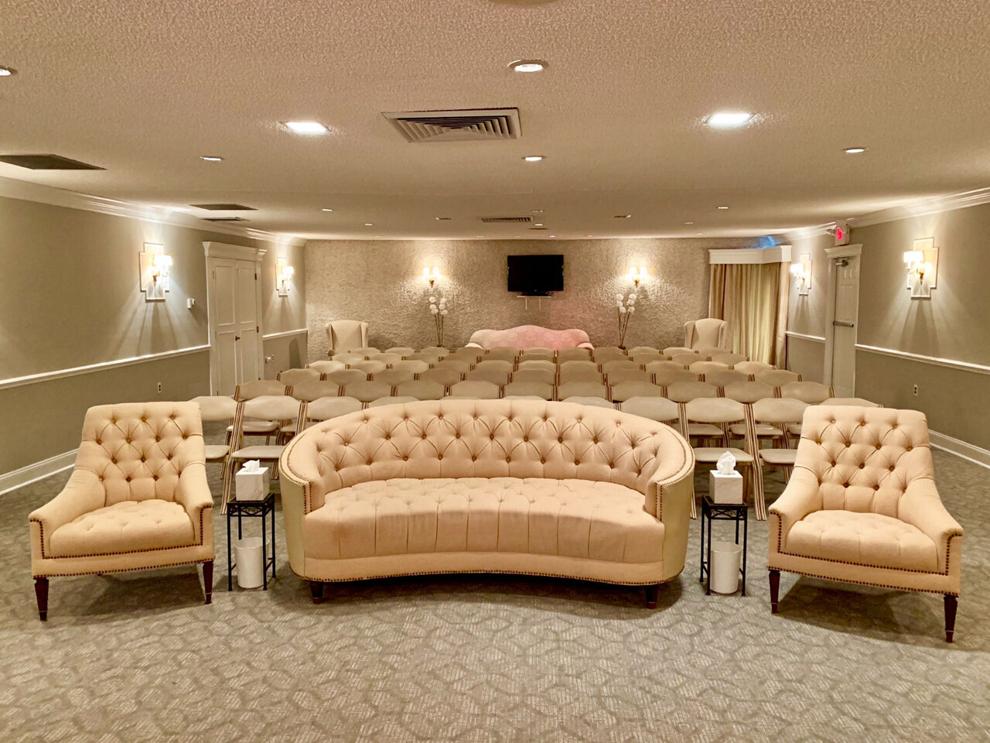 Buklad Memorial Homes has two locations: their main location in Hamilton at Broad Street and Park Avenue; and their second location in Yardville. The Yardville location has recently undergone a top-to-bottom renovation of the interior—new carpets, new drapery, new walls and woodwork and new paint. The Yardville location is due for a major exterior renovation this spring and summer as well.
Merlino is pleased to say also that he has recently purchased the vacant lot across the street from the Broad Street location, and is working with Hamilton Township to turn it into a much-needed parking area.
"We're very proud that we're a small business, family owned and operated," Merlino says. "Some funeral homes get a little too large, where they don't do their own work. I learned from Ken Moore, and I totally agree, that we serve our customers best when we serve them ourselves. From meeting with families to directing funerals to every aspect of the business—when you come to Buklad Memorial Homes, it's me that you deal with."
Clients of Buklad Memorial Homes can count on Merlino and his staff to take care of every detail during their difficult time.
"They need someone who's going to be there for them, who is compassionate, but they also need someone who is going to be strong and take care of the business that needs to be taken care of," Merlino says. "Whether it's making arrangements with churches and cemeteries or handling necessary paperwork or speaking with doctors and newspapers, we take care of everything for them so they can take care of themselves and their families."
Ken Moore retired in 2018, at which time Merlino took over as the sole owner. Moore may be retired, but he still does some work for Buklad Memorial Homes, helping Merlino out when he needs it. It's the best way Merlino knows to ensure that his clients get the kind of personal attention that people have come to expect from Buklad Memorial Homes.
"People want to know that somebody that they trust is taking care of their loved one," Merlino says. "Here you'll get my hands-on service in every aspect of the funeral."
Buklad Memorial Homes, 2141 S. Broad St. in Hamilton and 30 Yardville Allentown Road in Yardville. Call 609-695-1868 or go online to bukladmemorialhomes.com.