A Community News Advertising Feature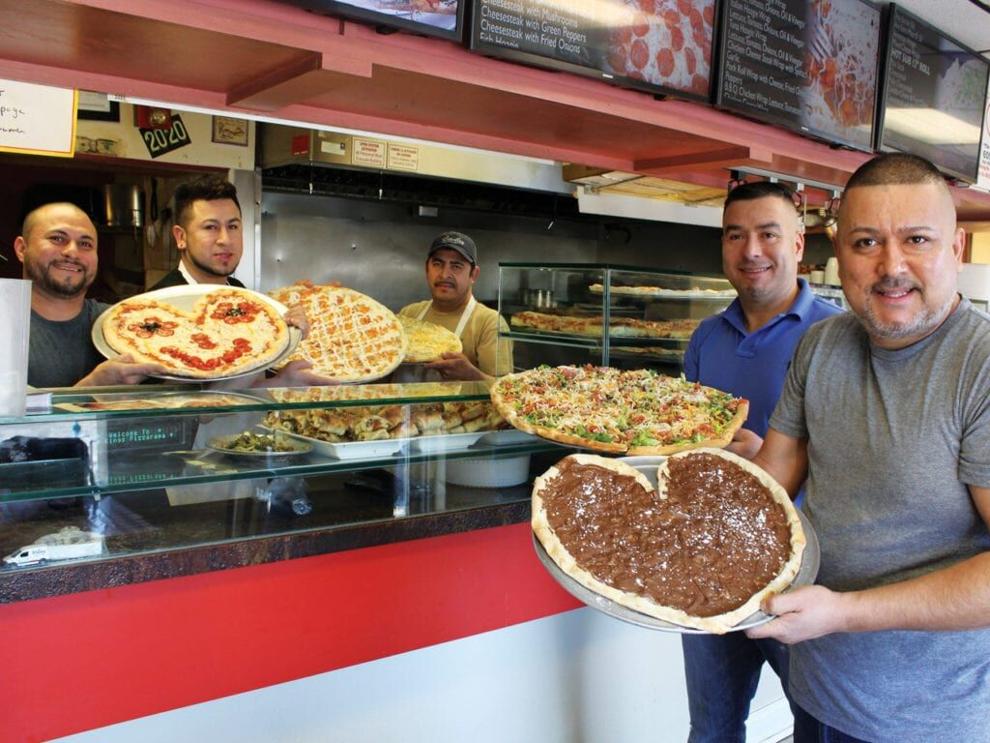 It's been nearly 20 years since Rafael Mayorga purchased King's Pizzarama, and the restaurant continues to provide a tasty slate of Italian favorites to Ewing and beyond.
Rafael and his brother, Aldo, emigrated from Guatemala to the United States three decades ago. They got into the restaurant business after a friend helped them find a job after they arrived.
Now, the two co-own King's. Rafael bought the business after deciding that he wanted to work for himself and own his own restaurant. Shortly after, Aldo joined him. The brothers have been in business together ever since.
"We like Ewing," Aldo said. "All the people here are so nice. We never take off. We like to work for the customers."
Both Rafael and Aldo can often be found helping customers and preparing pies behind the counter at King's – the brothers developed and perfected their own secret pizza recipe shortly after taking over at the restaurant.
The restaurant offers a range of pizzas, including custom heart-shaped savory and sweet options for Valentine's Day. Other pie choices include chicken parmigiana, Brooklyn-style square, four-cheese, Hawaiian, BBQ chicken, veggie and the Ewing – a thin-crust Sicilian pie topped with grilled chicken, roasted peppers, fresh mozzarella, fresh basil and balsamic glaze.
Other non-pizza offerings include hot and cold sandwiches and wraps, burgers, salads, and traditional Italian favorites like ravioli, baked manicotti, other pastas and chicken, veal and seafood dishes. For dessert, King's offers cannoli, tiramisu and cheesecake.
Diners can also order party trays with 24-hour notice. Catering options include hoagies, lasagna, baked ziti, vodka rigatoni, and more. Catering prices start at $25.
King's offers delivery, pickup and dine-in options for guests. Diners can order over the phone or online.
King's Pizzarama, 200 Ewingville Rd. Open Monday to Saturday 10 a.m. to 10 p.m., Sunday 11:30 a.m. to 10 p.m. Phone: (609) 882-3042. On the web: mykingspizzarama.com