A Community News Advertising Feature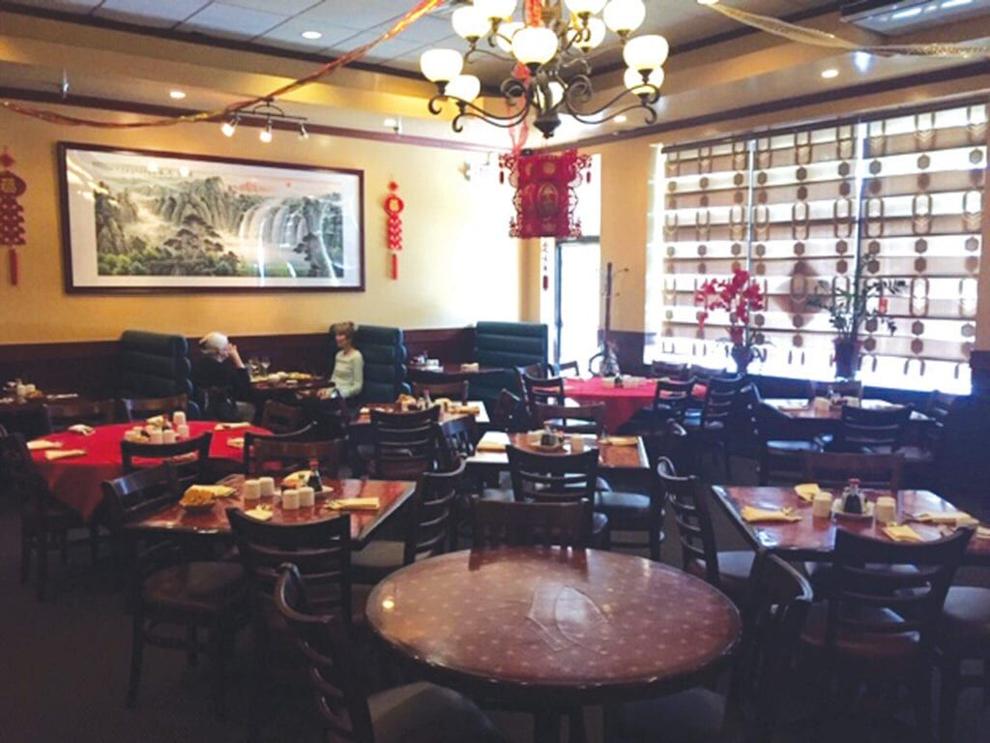 "This is our neighborhood Chinese restaurant." "Our family has been coming here for 20 years." "Consistently good Chinese food, with prompt delivery and courteous customer service."
Since 1992, residents of Lawrenceville, Ewing and Pennington have made the China Chef their go-to dining spot for affordable traditional Chinese and a savory selection of Thai and Szeehuan dishes. Located in the Manor Shopping Center at a crossroads between the three communities, the China Chef is an established, family-run business, now in the hands of the second generation of the Yan family. "We're very happy that our restaurant has become so firmly established here," says Manager Laura Wei. "Not only are our chefs and managers second generation – so are our customers." Students home from college drop by for a taste of the familiar Chinese cuisine they enjoyed as children and inquire after the kindly waiter, now retired, who presided at family dinners and birthdays.
The new generation of chefs has brought a lighter, modern interpretation of traditional Chinese dishes and expanded the menu to include regional Chinese and Thai specialties, all made with fresh, local ingredients. The most popular items are classics like General Tso's Chicken, Wonton Soup and Chicken with Broccoli in a White Wine Sauce. Fried rice, full of barbecued pork chunks and eggs accompany many of the specials offered. The Hot and Sour Soup, considered by many to be the best in the area, brims with tofu and mushrooms. In great demand are Cantonese-style entrees such as Beef Chow Fun and Tai Peng-style Mai Fun. For those who love a bit of fire in their food there are several Thai, Hunan and Szeehuan dishes to sample, including Thai curries. Appetizers span crispy Crabmeat Rangoon, Peking Duck Rolls, and homemade dumplings.
Today's restaurants face a growing demand for customized dishes to meet dietary needs and China Chef is no exception. "We prepare gluten-free meals on request and for dieters, we steam or stir-fry dishes," says Laura Wei.
The spacious, attractive dining room accommodates 85 people in comfortable new booths. Three large tables welcome groups and dining here is definitely a family affair. Guests are welcome to bring their own wine and beer. Holidays from Christmas to Chinese New Year bring special dishes to the menu and this Father's Day will feature a variety of unique dishes.
An array of well-priced lunch specials draws regulars from surrounding offices. "There are 26 dishes priced at $9.25 and 17 at $8.95,'" Laura Wei notes. These combination platters include a freshly made entrée with an egg roll and a choice of soup or soda.
The China Chef is noted for its fast, reliable take-out and delivery service. "Our location is one reason our delivery and take out service is so popular," says Laura Wei. The restaurant takes orders by phone and online and delivers within an eight-mile radius that includes Lawrenceville, Pennington and Ewing.
Takeout extends to catering for private parties with large platters of General Tso's Chicken, fried rice, spring rolls, dumplings and other delicacies.
China Chef is located at 160 Lawrenceville Pennington Rd #2, Lawrenceville, NJ 08648 Phone:(609) 895-1818