The following article is a paid Community News Advertising Feature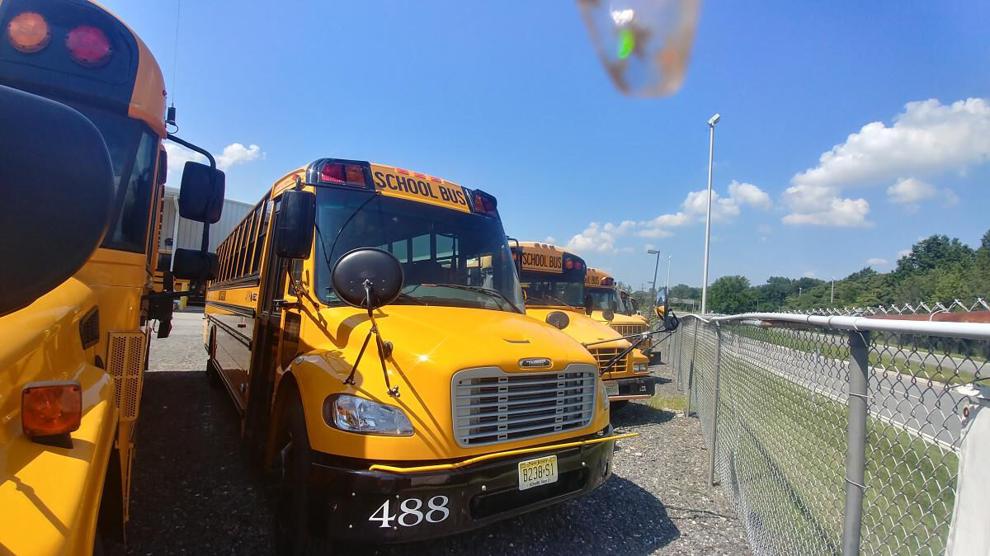 More than 500 caring employees of Dapper Bus dedicate their working hours to the safety and security of schoolchildren throughout New Jersey. The big yellow bus wending its way along your neighborhood streets is driven by a well-trained driver, often with many years of experience and, sometimes, with a member of the Dapper family behind the wheel.
Dapper Bus is, at its core, a family business. George and Carli Dapper, grandchildren of George Dapper Sr., are the family nucleus at Dapper Bus, a company with 90 years of service to New Jersey schoolchildren and parents.
"We've been in the transport business for almost one hundred years," Carli Dapper said. "Beginning with just three buses, my grandfather, George Dapper Sr., quickly developed a reputation for safety and dependability. Within a few years, he was having buses built to his specifications and we've kept growing ever since. We currently have more than 400 buses on the road, providing school transportation throughout central New Jersey."
Safety has always been a hallmark at Dapper Bus, beginning before a driver ever gets behind the wheel. Prospective drivers must pass a physical and a TB test, as well as providing their fingerprints for state verification and they must possess a commercial driver's license with endorsements for both school buses and passengers.
"Our drivers have full state background checks, take a monthly drug test, and we expect them to maintain the highest standards of safety every day," Carli Dapper said. "We transport New Jersey's most precious resource – school children. Our drivers are at the forefront of safety, continually watching traffic conditions even in the worst weather, while at the same time keeping an eye on the children in their care."
While teachers often loom large in a child's eye, school bus drivers also have a special place in the life and community of schools and the staff at Dapper Bus never forgets that. Bracketing the educational opportunities at school with morning and afternoon transport, Dapper Bus drivers ensure children both arrive at school and are delivered home safely.
"We want the families who entrust their children to us every day to feel comfortable with our service, knowing that our family-owned and operated business exists to provide a valuable service. Our drivers – the lifeline of our business – have extensive training on what to do if there is an issue on one of our buses," Carli Dapper said.
Dapper's service to central New Jersey goes far beyond those morning and afternoon trips between school and neighborhoods. Dapper drivers also provide transport for school field trips to museums, zoos, and amusement parks. Transport to daycare facilities, summer camps, and athletic events are a routine part of the business. George Dapper proudly points to the family commitment to the communities they serve as they provide buses at no cost for 5K runs and other charitable purposes.
Dapper buses regularly ply the roads in Lawrence Township, Hamilton, Robbinsville, West Windsor, and Trenton as well as many other communities in central New Jersey.
"Our drivers, many of whom have been with us for years, take their role very seriously and are excited to be part of the children's lives every day," Carli Dapper said proudly. "Quite a few of our long-serving drivers have literally watched some of the children grow up, transitioning from elementary to middle school to high school."
Dapper Bus drivers navigate complex days, often driving several routes each morning and afternoon while delivering students to different schools before getting a break for a few hours. Some drivers focus on transporting special needs children in smaller buses outfitted with lifts and safety anchors for wheelchairs.
The majority of Dapper drivers spend their mornings and afternoons behind the wheel of the well-known, long, yellow school bus navigating your streets every day. Drivers receive extensive training, preparing them for all situations from the tightly confined streets of cities like Trenton to the challenges of negotiating parking lots in apartment and condominium communities, as well as the more open environs of suburban and small-town communities.
"We appreciate the trust you place in our family as we transport the most precious members of your family – your children – every day during the school year," Carli Dapper says. "We care for your children with all the concern we would take for our own families. Our family takes care of your family."