A Community News Advertising Feature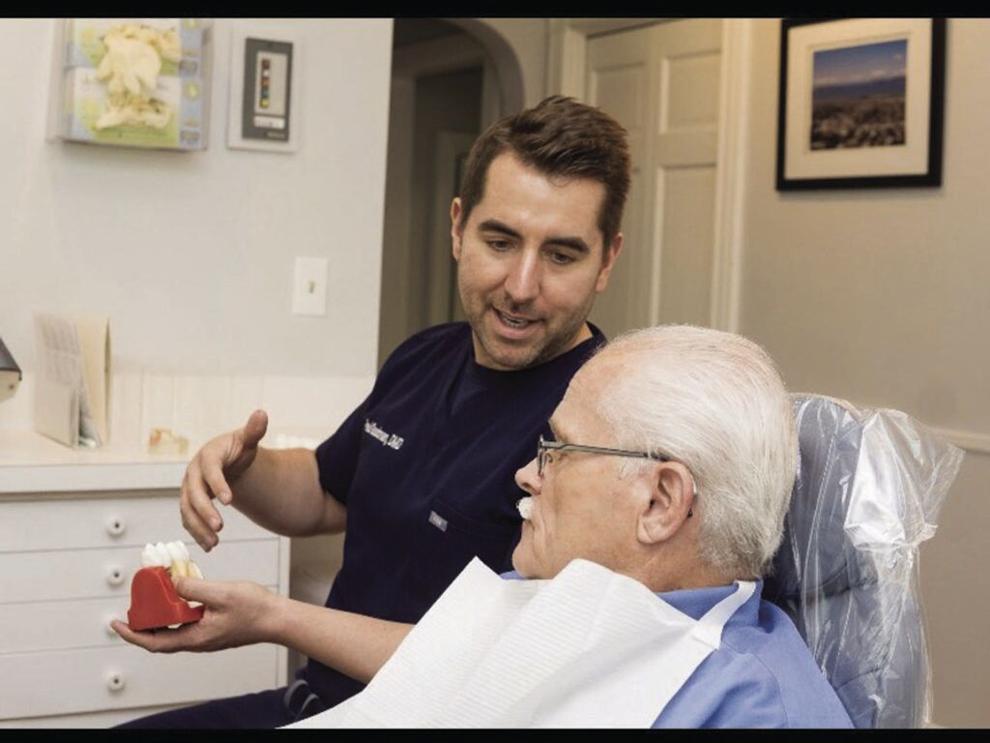 The teams at Pennington Dental Associates and Ewing Dental Associates will be the first to admit that no one thinks of going to the dentist as something fun: But a big part of their mission is to change how people think of dental care in general.
"We try to make the experience of dentistry as uplifting as possible. There is so much that we can do to help you feel good and healthy," notes Dr. Paul Goodman at the Pennington office. Adds Lisa Yosevitz, who works largely out of the practice's Ewing office, "It is important to us that our patients are educated, so they can be in control of their treatments and really know what's going on. We believe in being very proactive."
Goodman joined Pennington Dental Associates back in 2004, a well-established dental practice in the area which first opened by his father and another dental partner back in 1941 (Paul's brother, Jeffrey, came on board in 2009). "My father had a long-standing practice in Pennington. I was excited about coming on board and what we could do going forward. We started adding specialties, doing implants, root canals, veneers, bondings: We loved that our patients could get so much dental care in one place, so that they could maximize their time here."
The practice is also big on keeping up with the latest technologies, such as 3-D radiology machines, which can take CT scans, and digital X-rays, which offer significantly less radiation than standard X-rays.
With a total of eight dentists, Pennington Dental Associates offers an array of services that cover everything from routine cleanings and checkups for all family members to periodontal work (gum disease), extractions, the latest in implants and even sleep apnea problems. "Sleep apnea is a huge issue now, that can affect any one at any age, with a majority of the demographic presenting in men between the ages of 50 and 70," explains Goodman. "We have a dentist who has been trained in detecting sleep apnea issues, so we are able to screen for that right now. We have an oral appliance that patients can purchase to help with just that issue. But we are also happy to collaborate with someone's general dentist or physician once we detect that might be the problem, to see what is the best course of action."
Implant dentistry is another huge focus of the practice. "There can come a point in a person's life when their body starts to outlive their teeth. And there are so many things you can do with implant dentistry now that we can offer," enthuses Goodman. Pennington Dental Associates can offer you virtually any level of dentistry work, or even work in tandem with your own general dentist.
Finally, don't let not having dental insurance dissuade you. Pennington Dental Associates offers an in-house membership plan for just those situations. As Dr. Goodman explains, "people stop coming to see their dentists if they lose health insurance, which is a big mistake. We offer an in-house membership plan for cleanings and x-rays, which is a great way to keep up with your dental maintenance and also something you can afford."
Adds Dr. Yosevitz, "It is so refreshing to be part of an office that really treats patients like family as soon as they walk in the door. We want to educate our patients and be proactive in their care, but also be as warm and as welcoming as possible. We believe we really can make going to the dentist almost enjoyable!" For more information, visit penningtondentalcenter.com or ewingdental.com.
Ewing Dental Associates, 177 Scotch Rd., Ewing Township. (609) 771-4111.
Pennington Dental Associates, 31 North Main St, Pennington. (609) 737-0288.