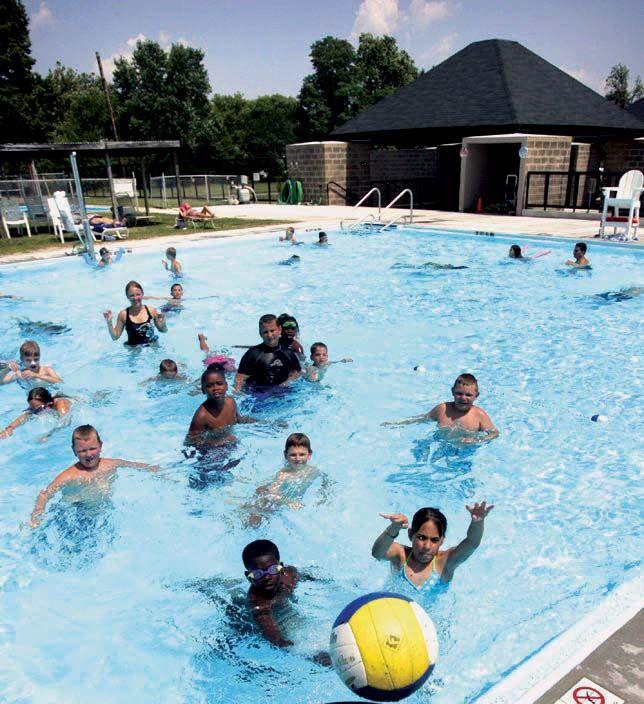 Now is the ideal time to make your children's summer camp plans. The Ewing Recreation Department offers a summer day camp program for students entering kindergarten through 7th grade, plus counselor in training programs for 8th and 9th graders.
Camps run from June 27 through August 26. Registration is open at communitypass.net. Register and pay by April 11 and save 5 percent. Programs are open to residents and non-residents of Ewing.
Daily Covid protocols and cleaning procedures will be followed. There will be limited fields trips and no Teen Travel program.
All camp activities, except field trips will take place at the Ewing Senior & Community Center (the former JCC) at 999 Lower Ferry Road. With indoor and outdoor facilities on site weather is not a problem!
The camp has a full-time nurse and Red Cross certified lifeguards. The Camp Health Director is onsite daily and is first, CPR and AED certified.
Camp days include swimming twice a day (lessons in the mornings and free swim in the afternoons), arts and crafts, nature, cooking, special events, entertainers, theme days, athletics, dance and drama. Campers have the option of bringing lunch or purchasing lunch from the snack bar.
The Counselor in Training program is open to Ewing residents entering 8th and 9th grades. These junior counselors work with the younger campers and rotate age groups. CITs also have group meetings led by senior staff to discuss their experiences and grow as individuals and as a group.
Camp hours are Monday through Friday, 8:30 a.m. to 4:30 p.m. Early hours (from 7:30 a.m.) and late hours (to 6 p.m.) are available for an additional fee. To ensure a camper's spot in camp, registration and fees are due by June 5 for weeks 1 - 4, July 1 for weeks 5 – 8 and August 1 for weeks 9 & 10. Registration fees include all activities.
Weekly rates are $265 for Ewing Residents, and $365 for non-residents. Counselors in Training (CIT) is $60 and is only open to Ewing residents. Additional fees for early and late hours. Multi-child discounts are available. Financial assistance is available.
Recreation Department hours are 8:30 a.m. to 4:30 p.m. Monday – Friday and the phone number is 609-883-1776. Any questions email Nancy at npappano@ewingnj.org.