The Essential Back-To-School Tips for a Healthy Smile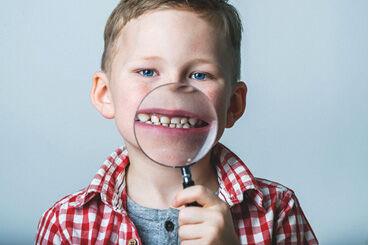 With the new school year quickly approaching, is your child's dental health ready? School will be back in session before you know it, and it's time to make sure your child is starting off right.
Here is your guide to keeping your child's mouth healthy this year.
1. Visit the dentist. A dental cleaning and exam is a back-to-school essential. There are many options for treatment to prevent cavities and tooth decay... give us a call to find out what is right for your child.
Set your child up for success by setting up an appointment before you have to remove them from school. According to Delta Dental's Children's Oral Health survey, a third of children miss school because of oral health problems.
By prioritizing your child's dental checkups and exams, you will help instill a habit to maintain their dental hygiene. Regular care and maintenance is extremely important in the long-run, as it has a long-term impact on your child's oral health.
2. Stick to a schedule. Build in time for a fun dental routine with your kids. Schedule a morning and bedtime brush along with other daily routines. Let your child choose their own toothbrush and toothpaste to make it as fun as possible. Rewarding their good habits is also important, especially for young children.
Consistency is key for kids of all ages, and having a routine can be a comforting habit that gives them a sense of normalcy, especially during pandemic times. Teaching your children to take care of themselves and their health is also beneficial for their confidence and performance in school.
3. Make brushing and flossing fun! Remind your kids they need to brush twice a day for two minutes. Flossing daily is also extremely important, especially after eating dinner. There are a lot of things you can do to get your kids excited about oral hygiene, such as sticker calendars, music, or kid-friendly floss holders.
4. Choose the right snacks.
Switch from sugary snacks to healthy, kid-friendly alternatives. Instead of candy or chips, try nuts or fresh fruits instead. Avoid granola bars and sticky sweets, and instead opt for celery sticks, baby carrots, or cheese cubes. These healthy habits will also increase their focus and attention throughout the school day.
However, be careful with salty snacks; simple starches can break down into a gooey coat on teeth that can cause decay.
There is lots of added sugar hiding in juices, teas, and other flavored drinks. Encourage your children to stay away from sugary drinks and to drink lots of water throughout the day.
5. Stay Prepared. If your child is involved in sports, make sure to invest in a mouth guard for extra protection, and prioritize drinking water instead of sugary sports drinks.
Having a back-up plan for dental emergencies is always a good idea, especially for the unpredictable back-to-school season.
The first step in taking care of your child's dental needs is visiting the dentist for customized care. Schedule an appointment today with our Pediatric Dentistry Services!
Hamilton Dental Associates, 2929 Klockner Road, Hamilton Square. 609-359-0063. 2501 Kuser Road, Hamilton. 609-403-3217. www.hamiltondental.com.