A Community News Advertising Feature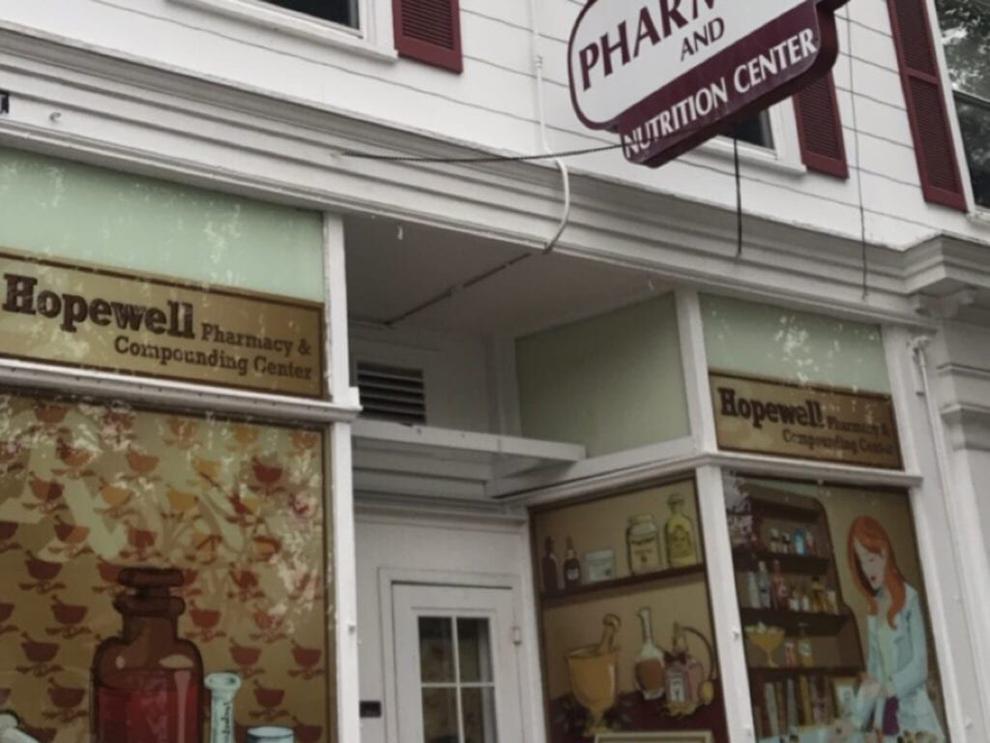 "Our pharmacy is actually very deceiving," laughs JoAnn Hobson and co-owner of Hopewell Pharmacy & Compounding Center. "From the outside it looks like your typical corner drugstore, and then you step inside and there are three laboratories, a shipping department and 29 devoted employees."
JoAnn bought the pharmacy, housed in a traditional 100-year-old structure that originally was home to a Five and Dime with Eric Jaderlund, a fellow pharmacist. A few years ago her uncle, who then owned the pharmacy, asked JoAnn if she wanted to take over the business. "My uncle told me he had plans of retiring and asked if I would be interested in purchasing the pharmacy." JoAnn and Eric became the official owners in 2018.
JoAnn is proud of the personal touch the pharmacy extends to the community. "We are just a very welcoming business. It just feels like a real hometown pharmacy, with a little bit of everything to offer. Pharmacists are always available, and you can always see them counseling and talking to patients. We have a pharmacist very well-versed in vitamins, who can help customers make those kinds of choices. In addition, we offer a comprehensive selection of essential oils. And of course, a fully equipped pharmacy."
That personal touch is apparent even on the pharmacy's website, which has pictures of each employee with a little bio describing their hobbies and interests outside of their profession.
But that's not all. About 20 years ago, the pharmacy started compounding: They set up a laboratory on the site to make prescriptions from scratch, from capsules to creams and a wide variety of other types of medications.
"Our main areas of expertise are in autism and ALS: we do a lot of compounding in those areas of practice. The doctors we service are nationally known; we go to a lot of different seminars throughout the United States and we meet a lot of physicians and healthcare professionals who deal with those particular illnesses."
Because compounding centers are now "few and far between" notes JoAnn, "we ship all over the country, so if a patient is in another state we can ship their medications directly." Our international patient base has grown substantially over the past year as well. Also, the pharmacy finished building a new lab two years ago to prepare for the latest compounding regulations that will go into effect this December.
And of course, the pharmacy also offers a full service line of all other medications, and also includes specialty programs like medication therapy management, where you can meet with one of the pharmacists to insure that you are getting the maximum benefits from your medications.
JoAnn loves that the pharmacy has regular customers who have been coming back for years. In fact, one of the reasons that JoAnn decided to buy the pharmacy was that "I really wanted to keep it a family-owned business, and keep that familiar face for the customers, because I've been here since 1987. I have real relationships with a lot of our local customers, and I just didn't want to lose that."
Hopewell Pharmacy & Compounding enter is located at 1 W Broad St, Hopewell, NJ 08525. (609) 466-1960.