A Community News Advertising Feature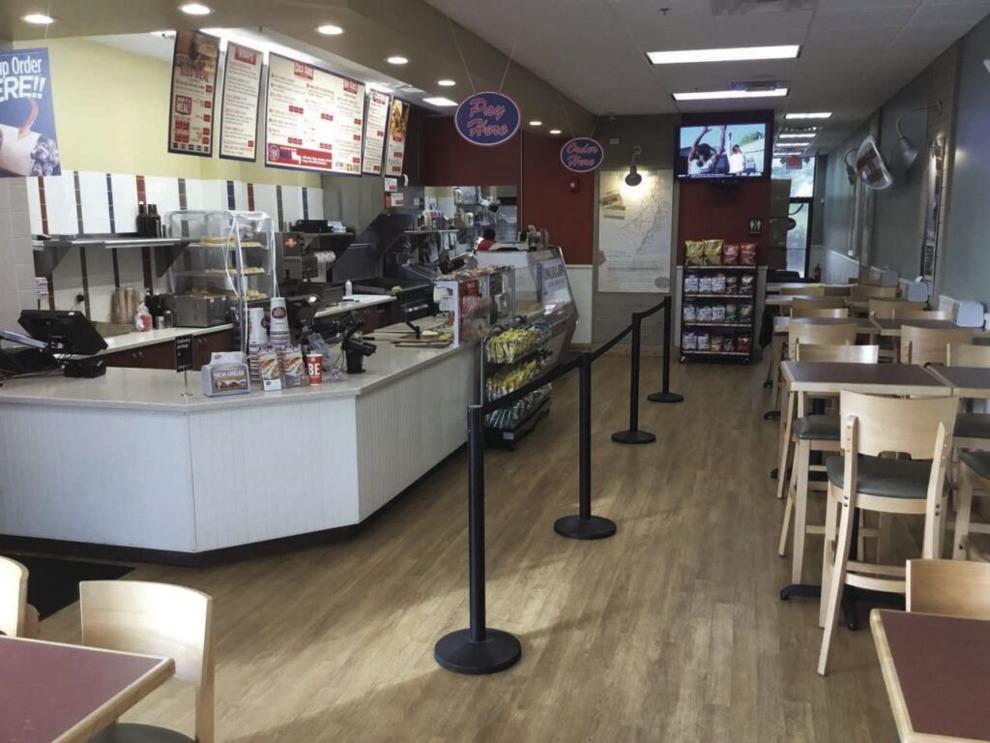 Dee Curran, the owner of Jersey Mike's Subs on Route 33 in Hamilton, has fond memories as a child of eating his favorite subs down the shore. "My family would spend summer at Point Pleasant, where the first
opened, in 1956. I have been eating "number 5" ever since I was a kid, and still do! Number 5, known as "The Super Sub," is a provolone, ham, prosciuttini and cappacuolo sandwich, dressed with lettuce, tomato, onion, red wine vinegar, oil, oregano and a dash of salt." "All our subs have that same base, to enhance flavor. If you don't say anything when you give us your order, you will always get the lettuce-tomato-onion-vinegar-oil and seasonings mixture on the sandwich, which is Mike's way," Curran explains.
Curran has owned the Hamilton Jersey Mike's for two years, and owns a Princeton shop as well, that has been operating for five years. Prior to that, Curran worked in corporate America for some 30 years until he decided to purchase the sandwich franchise. But why Jersey Mike's?
"Well there are a couple of reasons," notes Curran. "I believe our sandwiches stand out from the competition. We cook our own roast beef in the store, and make our own tuna fish, which is a favorite with a lot of people, just like our cheesesteaks are. In the Hamilton location, we also serve French fries. And we bake our bread fresh every morning.
"We also have a firm belief in both our customers and the community. Every March, all Jersey Mike stores pick a charity and collect all month for that particular non-profit. In addition, on the last Wednesday in March, we give 100 percent of our sales to the charity. That kind of work is very important to us."
Finally, Curran decided to open up in Hamilton because he believed the high-quality sandwich shop would be a good fit for the town. "Hamilton is where I wanted to be from the beginning, and it worked out that we were able to get into the space we are in now. I really like the area and I thought these subs would be a good fit for Hamilton residents, that they would really enjoy these sandwiches."
Since owning Jersey Mike's, has Curran made any major changes to the recipes? "No: I stick with what I grew up with and what I have always loved: the subs taste exactly the same as they did when I was a kid. And that smell: Every time I walk into one of my stores, I smell that oil and vinegar combination and it smells exactly as I did when I was little, walking into the sub shop in Point Pleasant. It's so great to always smell that memory whenever I go to work!"
Jersey Mike's Subs, 950 Highway 33, Hamilton Square, New Jersey, (609) 587-6606.