A Community News Advertising Feature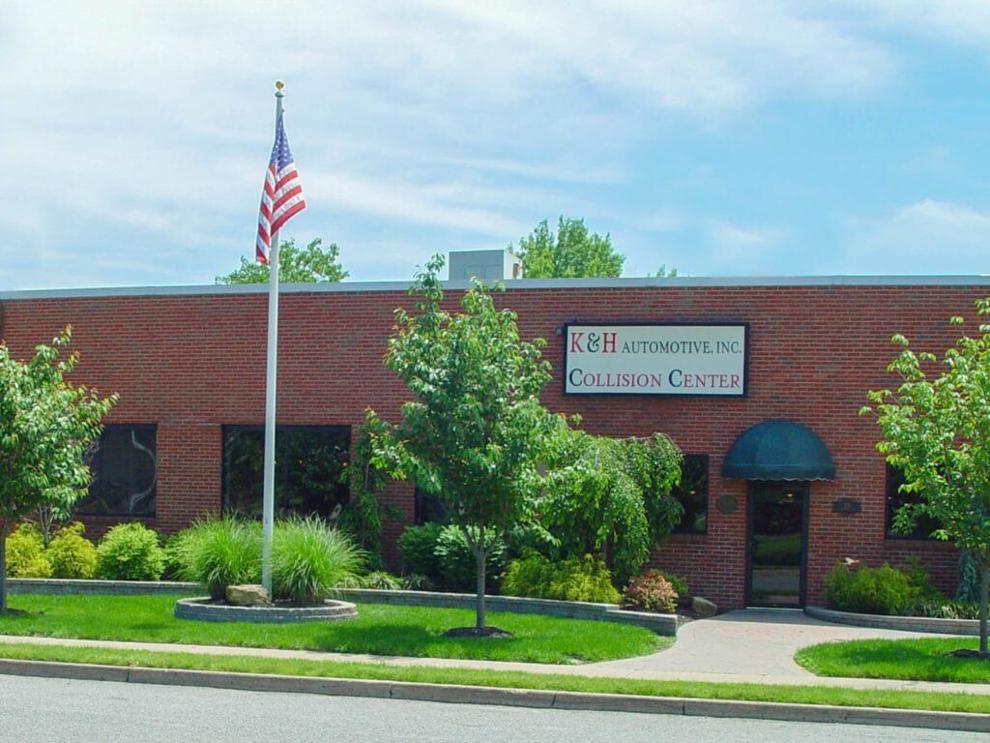 K&H Automotive celebrates 40 years in the collision repair business with the addition of their new "Commercial Fleet Service".
Brothers Joe and Al Krebs opened K&H Automotive Collision Service in 1980 with their focus on being "more than a body shop". It was important that not only their repairs would be first rate; but also that a customer's experience would be exceptional. This is still evident almost 40 years later at their facility on Industrial Drive in Hamilton. This state of the art facility is continually upgraded to remain on the cutting edge of collision repair. Likewise, K&H Collision Technicians also undergo regular training for the same reason.
K&H has also made the commitment to aluminum auto body repair. Many new cars and trucks have aluminum body components that require specialized tools, training and equipment. Ford's F150 and Super Duty are both built with aluminum bodies and many of these trucks are used by fleets for construction use. K&H has been servicing fleet vehicles from the beginning for their customers. They now offer this service to all fleets.
K&H Automotive Collision Center announces their new "Fleet" service for Ford truck aluminum collision repair. This is designed to streamline your collision repair experience by giving fleet vehicles priority, getting them back on the road ASAP.
K&H Automotive has made the investment in not only training and special tools, but also in the equipment required for a correct, safe aluminum collision repair. In fact, they are the only certified aluminum collision repair facility in all of Mercer County. So, besides a more rapid repair…you're also getting a correctly performed repair.
Al Krebs says, "No other collision repair facility has made a commitment to help companies and municipalities when it comes to the rapid collision repair of aluminum bodied trucks…it only seemed natural". Joe agrees and adds, "A work truck isn't making any money for it's owner while it sits in a shop for repair…in fact…it costs money".
Correct aluminum repair is imperative, and with many work trucks being leased, correct repairs may help you at lease's end.
K&H Automotive is a factory certified collision repair facility for Mercedes-Benz, Audi and Volkswagen. They service all makes and models.
K&H Automotive is at 23 Industrial Drive in Hamilton NJ. (609) 588-0166.