A Community News Advertising Feature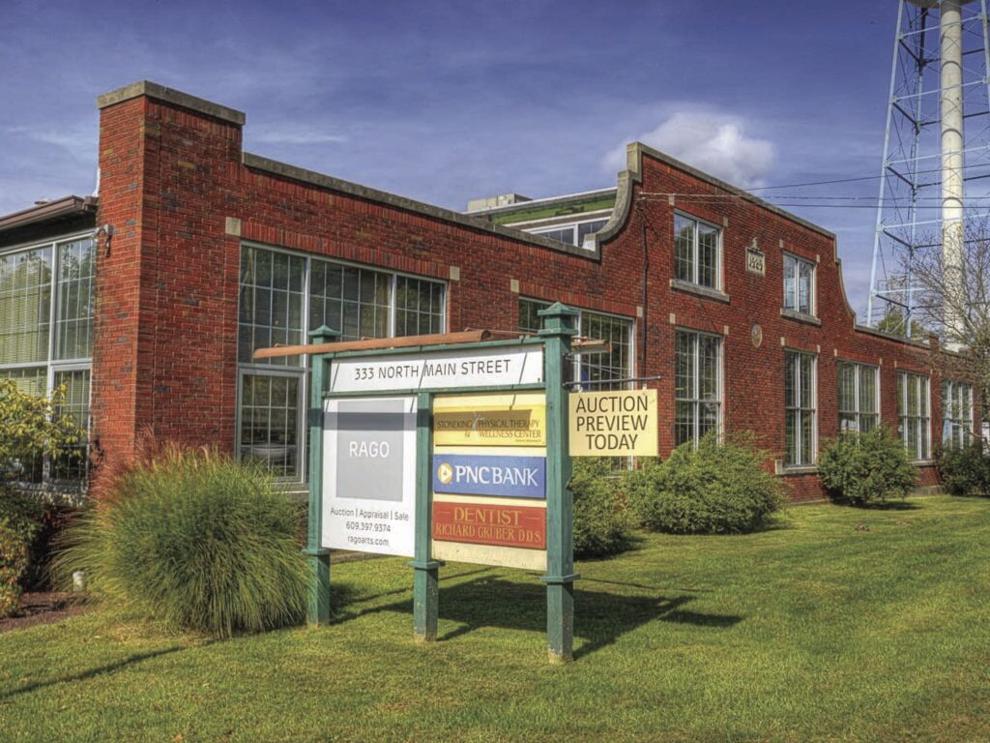 Located in the bucolic Delaware River Valley, Rago Auctions in Lambertville, NJ is a leading U.S auction house founded by partners David Rago and Suzanne Perrault and specializing in the sale of fine art and design.
Rago Auctions serves thousands of sellers and buyers internationally with a singular blend of global reach and personal service. Rago's holds auctions, trades privately, and offers free valuations for personal property (from a single piece to collections), as well as estate and appraisal services. The company hosts free walk-in appraisals on select Mondays, when everyone is invited to bring up to two items for a free opinion of value from our specialists. Dates for these free appraisal days can be found on www.ragoarts.com.
Property on offer in Rago's auctions include: mid-century modern and early 20th c. design; contemporary art glass; studio ceramics and art pottery; classical, contemporary and outsider art; fine antique and designer jewelry; and antique and estate goods. Owing to their location and unique relationships, Rago's sells more Delaware Valley Modernism, including works by George Nakashima, Paul Evans, and Phil Powell, than any design focused auction house in the world. They also hold several auction world records, including the highest prices achieved for works by glass artists Dale Chihuly and Lino Tagliapietra.
Rago Auctions is a proud supporter of local arts and community organizations up and down the Delaware Valley and regularly partners with organizations including the Historical Society of Princeton, the Philadelphia Museum of Art and the Nakashima Foundation for Peace, among many others.
In the summer of 2019, Rago's joined forces with Wright (an auction house based in Chicago and New York), creating a combined company with $60+ million in consolidated annual sales, a team of 75 and more than a century of business experience. Rago's broad expertise in art, jewelry, ceramics and estates and Wright's focus on design and innovative presentation will better serve their clients and extend their capacity in the world of art and design. Both houses will continue to operate under their individual names while sharing technology, expertise and marketing efforts.
Rago's welcomes interested parties to submit valued property for potential consignment to auction by emailing images and information on your property to info@ragoarts.com, or by stopping by one of their above mentioned free walk-in appraisal days.
Rago Auctions is located at 333 N Main St, Lambertville, NJ 08530. (609) 397-9374.