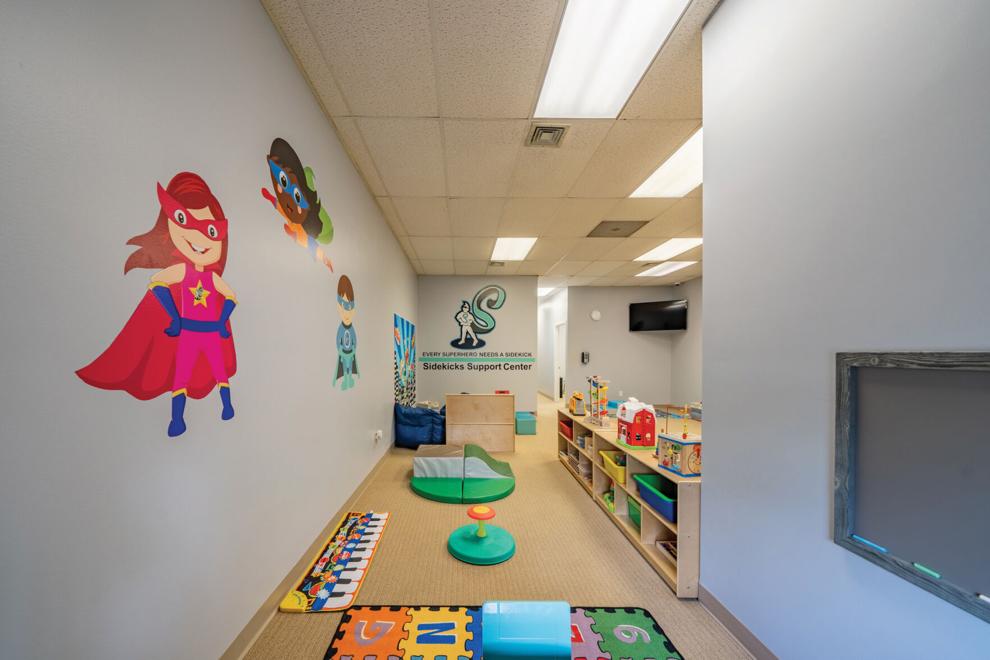 Every Superhero needs a Sidekick. Sidekicks Support Services announces the opening of the Sidekicks Support Center, providing support services to individuals with disabilities and families in Hamilton NJ.
A provider of in-home support services for individuals with disabilities since 2013, Sidekicks will now be providing center-based support services for the community at the Sidekicks Support Center located in the Briarwood shopping village at 2452 Kuser Road in Hamilton.
Sidekicks support services enable individuals with disabilities to achieve goals, overcome daily obstacles, enhance social skills, and obtain greater independence. The program also provides support and resources for parents.
Their in home services include: ABA Therapy (ages 2+), Speech Therapy (2+), Individual Support Services (ages 3-21) and Direct Support Services (ages 21+)
At the Sidekicks Support Center, Sidekicks will be providing 1-1 individualized ABA programming, social skills groups to promote play and socialization, Speech Therapy, Individual parent coaching and Parent training series. Services are provided to individuals with autism and other developmental disabilities.
Founder and CEO, Nicholas (Niko) Antonellos has been a lifelong resident of Mercer County, where he currently resides with his wife and two children. "We look forward to the opportunity to make a difference in our community through personalized, consistent and comprehensive support services. The Sidekicks team's purpose is to enrich lives. This new center gives us the opportunity to provide the quality supports that our community needs and can depend upon."
Sidekicks Support Services currently has a preliminary accreditation from the Behavioral Health Center of Excellence. BHCOE Preliminary Accreditation recognizes behavioral health providers that excel in the areas of clinical quality, staff qualifications and promote systems that enhance these areas. The Accreditation recognizes that Sidekicks continues to meet an assortment of clinical and administrative standards as determined by an independent third-party evaluator.
Services are funded through private insurance or paid privately for ages 2 and up. Sidekicks Support
Center will be open from 8:30 a.m. to 7:30 p.m. Monday through Friday. Weekend hours available.
Referrals are now being accepted. Contact Sidekicks Support 609-500-6686 to learn more or visit www.SidekicksSupport.com.