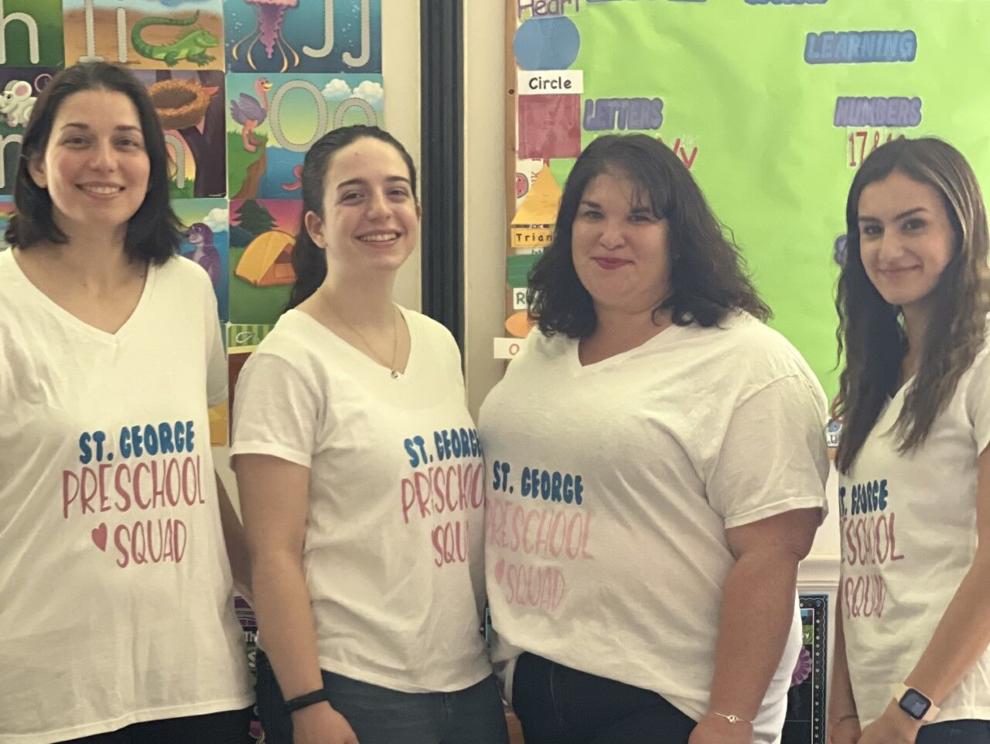 At St. George Preschool, we believe that each child has an innate drive for exploring, discovering, communicating, and learning. Our purpose is to provide a safe, warm, and nurturing environment for children to develop this innate drive to the fullest, and become life-long learners. Our goal is to help each child develop his/her individual interests, creativity and potential at their own pace by providing a wide variety of fun and age-appropriate activities and materials. In addition to the developmental goals in the areas of math, language, science, cognitive skills, motor skills, etc., stipulated by the state, the school aims to promote learning skills for life.
At the same time, we aim to enhance the child's social, moral, cultural and spiritual growth through group interactions, uplifting stories, cultural events and gentle guidance. Since "a healthy mind is in a healthy body" as the Ancient Greeks said, we provide a huge indoors gym and a beautiful play ground with regular physical activities.
We offer high quality academic English programs for Preschool (3 years and potty trained) and Pre-K (must be 4 years old by October 1 of school year). Early morning care, after care, and enrichment programs are also available. We are part of the Saint George Greek Orthodox Church and state licensed by the New Jersey Division of Youth and Family Services. Our experienced staff has a passion building a foundation for a life-long love of learning. We are truly a family and we treat your children as such. For more information regarding our program, please visit our website.
Saint George Preschool, 1200 Klockner Road, Hamilton. 609-586-2223. Contact director Angela Gering at director@stgeorgepreschool.org.