Mike Warner, a native of Pennington, opened Suburban Wrench in 1982. Prior to opening Suburban Wrench, in the late 70's he worked for Pitcairn Honda making a whopping $2.00 per hour as a mechanic. After receiving a whopping 10 cent/ hour raise, Mike decided to attend college for marketing, and then go into business for himself. Suburban Wrench started as an auto repair shop specializing in repairing Hondas. As time went on, he expanded to other makes and models, even servicing Hybrids and diesel vehicles, but mainly servicing asian vehicles.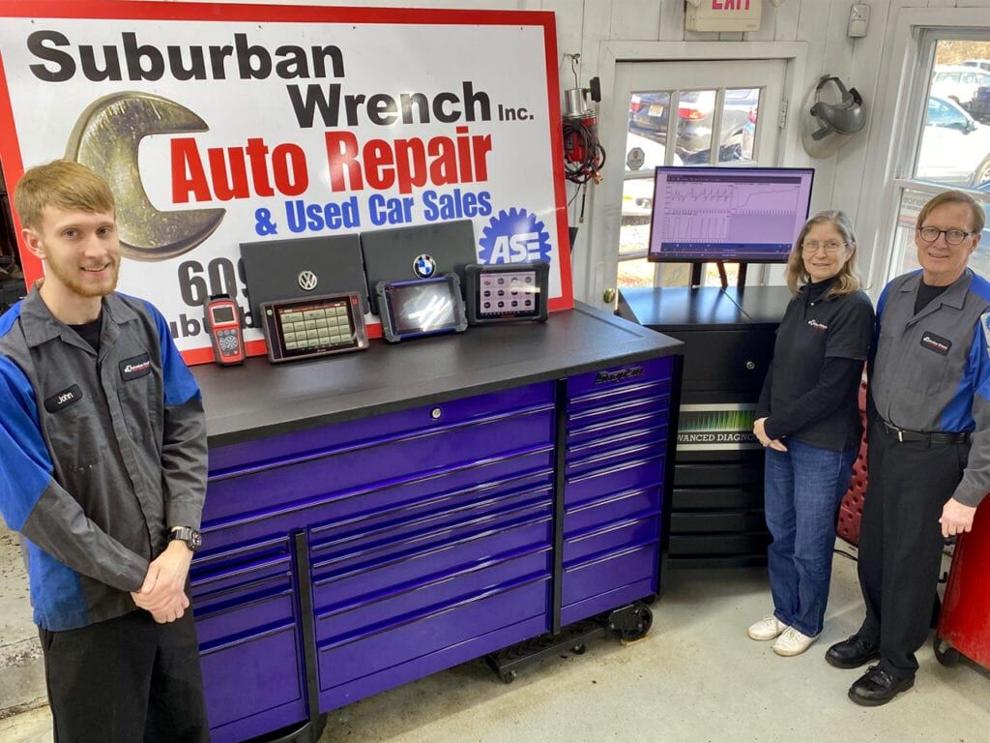 Suburban Wrench grew quickly and he expanded into the used car sales business to accommodate his growing customer base. Today, though he has a car for everyone, most of the cars on his lot are priced for the first time buyer. He carefully inspects the cars, so you can be confident you are buying a reliable car.
As cars became more sophisticated, they required more training and diagnostic equipment. Mike kept himself and his technicians trained to do the job right, attending classes on a regular basis. Mr. Warner is an ASE (Automotive Service Excellence) Master Technician, passing all the certification tests ASE has to offer. He has invested in the tools to get the job done right and currently has 12 different automotive scanners to diagnose the 30 plus computers that are in today's cars. His customers write reviews saying he is the best at diagnosing a problem that many can not. His newest scanner programs keys; Most repair shops can't do this.
Mike is proud and thankful of his repeat customer base. "I watch my customers have children. They go from child seats to sports and then graduation. Often the children buy a car from me and the cycle goes on." I am so fortunate to have such a devoted customer base".
Mike knows his biggest job is to keep his customers satisfied. He still works on the cars himself and if you have a question, you always talk to him. Their service writer Nadine, greets you with a smile and keeps you abreast of the cost of your repairs every step of the way. Mike is a strong believer in preventive maintenance and will offer suggestions to keep your car running safely for years. If Mike is taking care of your car, you should feel comfortable jumping in your car and driving anywhere near or far. He has a checklist that keeps your car from breaking down and some of his customers have taken their cars well over 300,000 miles.
If you have an Asian vehicle, you owe it to yourself to bring your car to Mike. He has the training, the equipment and the staff to take care of your car right the first time. Ask anyone who lives in Pennington/Hopewell check out his online reviews. 4.9 out of 5!
Suburban Wrench, Inc.
108 Route 31 North
Pennington, NJ 08534
609-737-1235