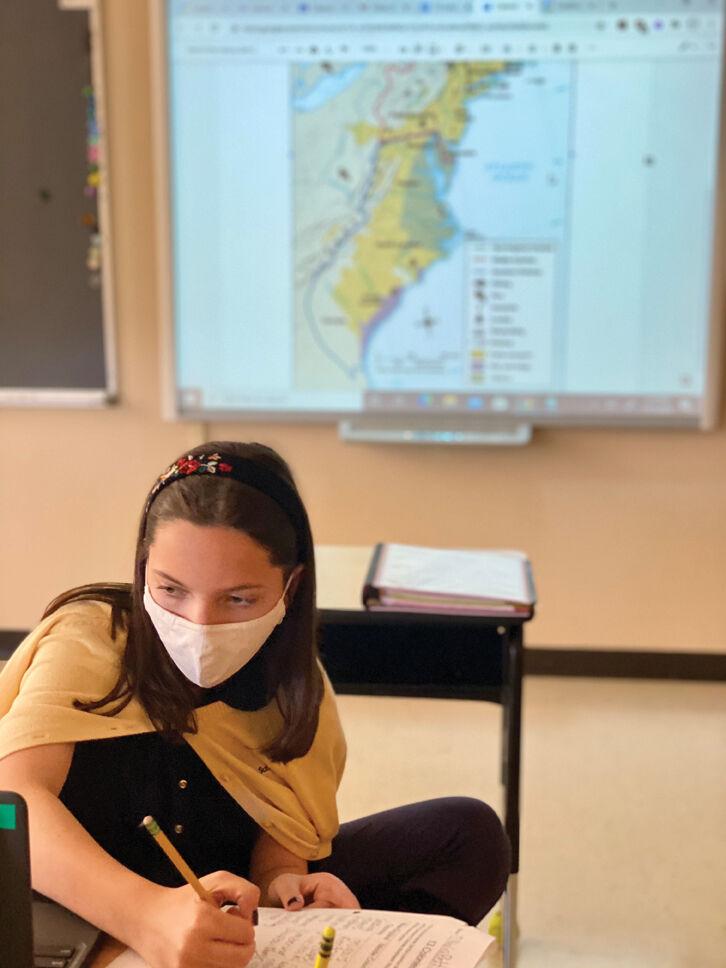 Children who learn differently deserve to be educated in a school where they can thrive. For over 20 years, Cambridge School, in Pennington, NJ, has been that place, an extraordinary K-12 school that specializes in educating students with language-based learning differences. The guiding principle of the Cambridge School, since its founding, has been that every child deserves the opportunity for an excellent education.
Cambridge is committed to providing that education in a warm, nurturing and individualized learning environment for children who learn differently. Our mission is to prepare each student with the necessary academic, personal and social skills to succeed.
Students diagnosed with language-based learning differences such as dyslexia, dysgraphia, ADHD, auditory processing disorder, or executive function challenges, typically struggle in traditional academic settings. Cambridge teachers are highly trained language specialists who utilize a student-centered approach to provide a personalized, yet comprehensive educational experience. When taught using research based methods that target their unique learning difference, these bright children achieve measurable academic success. The Cambridge language curriculum is supported by the use of evidence based programs. Utilizing explicit, direct and systematic instruction, our teachers are able to scaffold and support the unique needs of each child. As educators, we believe that multisensory teaching strategies create more engaging, concrete and meaningful learning experiences. Enhanced by small classes, our approach allows each student to progress at his or her own pace. The result? Students increase their learning skills, gain confidence and self-esteem; and learn that they can thrive.
Cambridge School also has an impressive staff of highly qualified Speech and Language Pathologists and Occupational Therapists. For students who require these additional services our therapists design an individualized and comprehensive therapeutic program. They work with the student individually in therapy as well as collaboratively with his or her teacher to ensure that the therapy goals generalize into the academic classroom.
If you feel your child might benefit from a Cambridge School education, we invite you to come for a personal tour. Our campus is located in the Princeton, NJ area, though our students come from all over New Jersey and parts of Pennsylvania, particularly Bucks County. Discover how your child can thrive at thecambridgeschool.org or call us at 609-730-9553.