Bob Thomas is head of the Laurel School of Princeton.
Accessing Your Child's Strength as a Learner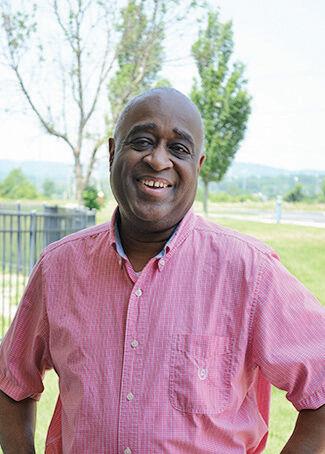 The thought of your child having a learning difference often strikes fear and concern from parents who believe their child may get left behind because of their learning difference. Periodically, that happens with some public and independent schools, who are not equipped with the resources and trained teachers to meet the needs of these children. However, parents should feel assured there are outstanding independent schools dedicated to educating their children and recognizing their strengths and potential.
Students with learning differences have unique challenges that impact their ability to learn. It doesn't mean they can't learn; it only means they need strategies and tools to help them manage their learning styles. Empowering students with language-based learning differences to discover their unique path is the mission of The Laurel School of Princeton.
Some parents will think that a school for students with learning differences means not receiving the same education as their counterparts in public or traditional independent schools. This is not the case. Through a comprehensive educational program paralleling the scope and sequence of many public and independent schools, Laurel School delivers life-changing academic skills and promotes self-confidence, self-esteem, and self-advocacy to students who have been diagnosed with language-based learning differences.
We teach with evidence-based techniques that incorporate a structured, multisensory, and prescriptive approach, including STEM, humanities, the arts, digital literacy, and PE in our elementary and middle school curriculum, and a challenging program in high school, such as physics, biology, algebra, and electives.
Each Laurel School high school student builds a transcript reflecting their unique skills, strengths, and interests. A Mastery Transcript allows the flexibility and freedom to facilitate a challenging, interdisciplinary curriculum, with learning opportunities in a traditional classroom setting. All of these programs are taught by teachers who have years of experience teaching children with learning differences and are certified to instruct using a multisensory and inquiry-based approach.
One other important aspect of The Laurel School is its Executive Function curriculum. With learning sometimes taking place in person or remotely, never has it been more important to help students apply executive function strategies. This is especially true for students who struggle with learning differences. Delivered through the SMARTS program (Strategies, Motivation, Awareness, Resilience, Talents, Success), in grades 1 through 5, students engage in skills classes directly instructing them in executive functioning and social-emotional skills. Lessons focus on developing a strategic mindset, emotional resiliency, and the successful use of strategies across academic and social/emotional areas. As students advance through grades 6-12, their academic performance is increasingly dependent on their ability to organize and prioritize complex information, shift flexibly, access working memory, and self-monitor.
The Laurel School of Princeton provides a safe, supportive environment encouraging creativity and risk-taking. No child should feel bad about themselves or struggle needlessly because a school can't accommodate their learning needs. The Laurel School of Princeton "sees" your child, and, more importantly, we help your children see themselves.
The Laurel School of Princeton, 800 North Road, Hopewell. 609-566-6000. www.laurelschoolprinceton.org.