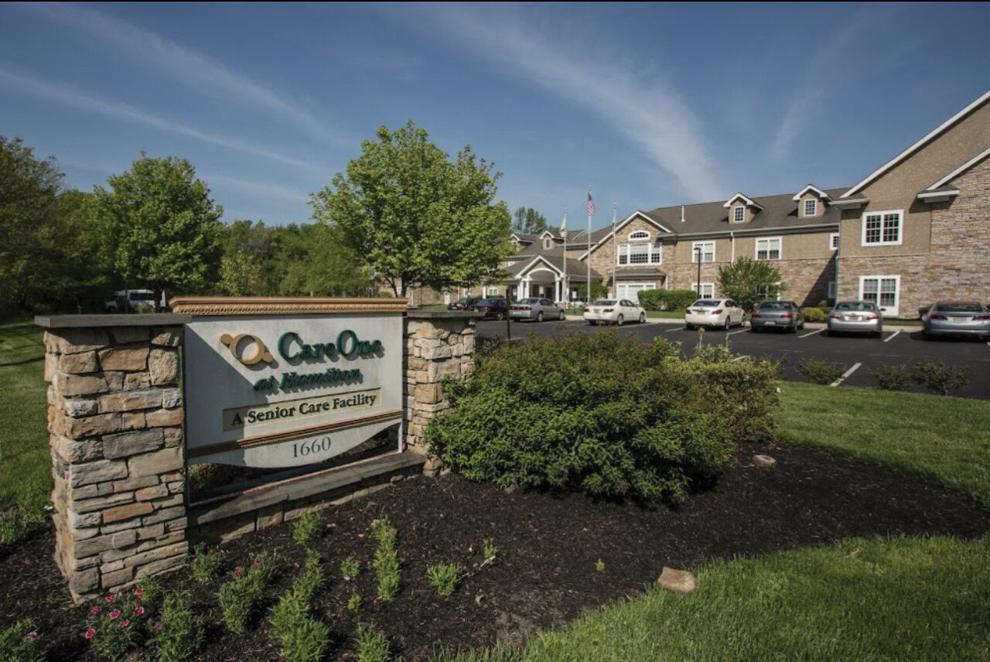 Resident-centered. Individualized care. A taste of home. These are the phrases that many residents use to describe CareOne at Hamilton Assisted Living, which is situated on a seven-acre wooded campus in Hamilton.
CareOne at Hamilton provides spacious, private apartments and a team of registered health professionals to support patients, along with a dedicated memory care community, Harmony Village, to help residents who have Alzheimer's disease or other memory conditions receive specialized memory care.
Residents say that CareOne at Hamilton's focus on the individual clearly sets it apart from other communities. "One of our main goals is making residents feel as if they are still at home," says Jen Ennis, CareOne's director of marketing. "People are often surprised to learn about the customized options we offer."
Personalized, Restaurant-Style Dining. Some assisted living communities offer predictable, out-of-the-can cookery served en masse. That's not the case at CareOne at Hamilton, where registered dietitians and formally trained chefs collaborate to create a restaurant-style dining atmosphere where residents have an abundance of healthy choices. CareOne recently partnered with Jersey Fresh to add more locally grown, seasonal items to its menus. Guests experience tableside cooking, omelet breakfast bars, carving stations and cooking demos. Got a favorite dessert? Tommy Beal, the center's director of food service, will be happy to prepare it. Beal runs a food council meeting at the center each month where residents make menu suggestions and give input for holiday celebrations. Meals can also be customized for religious and ethic preference, as well as for medical needs.
A Homelike Atmosphere. Family photos. A sofa that's been passed down for generations. A favorite armchair. These are the items that help make a house a home. CareOne residents are encouraged to bring furniture, artwork, photos and memorabilia from their home, all professionally moved at no cost to them. Those who need new furniture receive help from the staff and the assistance of a local furniture store and professional movers. One resident whose apartment is filled with antiques she's collected for many years, sums it up this way: "I love it here. It feels like my home."
Dynamic Programming. Whether residents choose to participate in activities ranging from art lessons to sing-alongs at the lobby baby grand piano, or pursue outside interests, CareOne at Hamilton offers plenty of options and space. The "Tea Room" is dedicated to resident activities, including cooking demonstrations and private parties for families. There is a well-equipped gym on the second floor, and physical therapists work with patients in the gym, in their rooms and on several beautiful walking paths throughout the expansive property. Harmony Village, the memory care unit, has several communal spaces, including an arts room and a secure outdoor courtyard with lush gardens and a water feature. Respite care is also available for families who need a place for a family member to go for a few weeks.
The bottom line? "CareOne treats its residents like family members," one resident says. "It's truly a place you can call home."
For more information about CareOne at Hamilton Assisted Living or memory care communities, please call 609-586-4600.