The upcoming swimming season at the Quarry Swim Club is due to begin at the end of May, in what is expected to be the last year of ownership by Jim and Nancy Gypton.
The 7.5-acre-property located on Crusher Road has been listed for sale, with an asking price of $950,000. For the past few years, the Gyptons have talked publicly of wanting to sell a property they bought in 1988, a decision that Jim Gypton elaborated on in an interview on March 8.
"It's been … very interesting, fun, tiring at times. And we've enjoyed it," he said of owning the Quarry. "But I'm 83. How many more summers can I do this?"
He said he and his wife want to see more of their grandchildren, with family living in different parts of the country.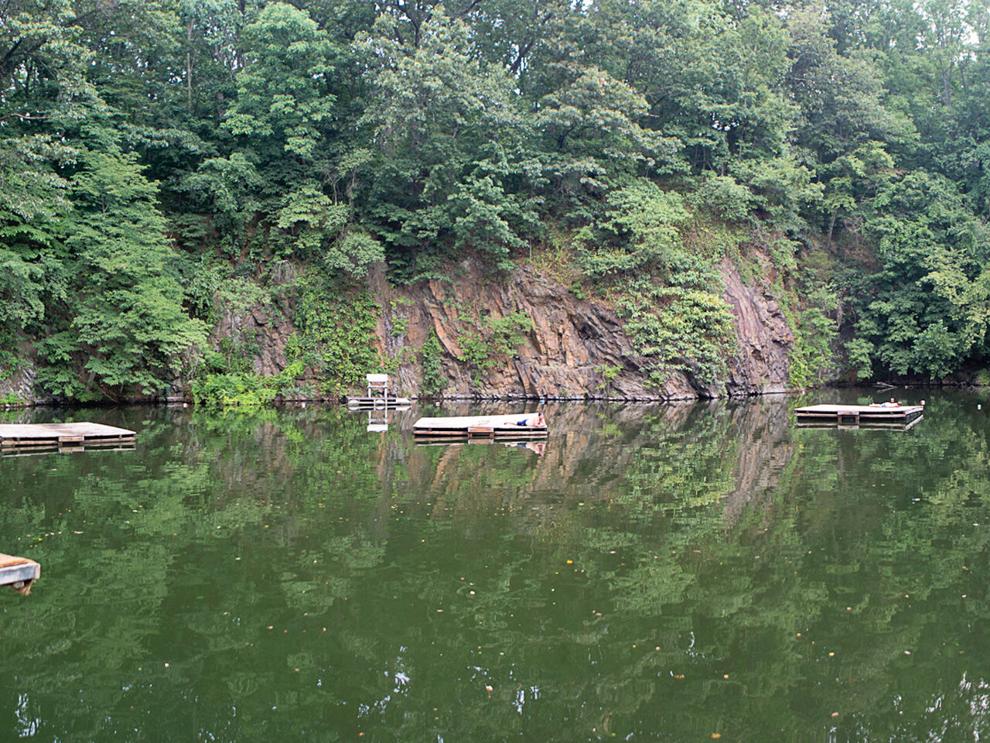 "And besides, 31 years is probably long enough," he said. "And the Quarry could use the infusion of younger people and maybe different ideas. You get a little stale. You get fixed in the way you've been doing things and you're maybe unwilling to change or you realize it's a little bit more work than you're willing to invest at this stage."
Last fall, the couple started talking to a real estate broker, he said. In terms of a timeline for selling, Gypton said the couple would look to take that step this year.
"It won't happen before the season, unless there's somebody out that there that just can't wait to get in there," he said. "We think, more likely, we'll enter into a deal sometime this season for a closing sometime in the fall. And the new owners will operate next year."
In the meantime, the Quarry has on its web site a season pass application and rates for a swimming season that runs from May 25 to Sept. 2. The club, which had about 400 members last year, will be open for the entire season, Gypton said.
The Quarry has a long history in the community. Locals have been coming to the site for decades to swim in the 55-foot-deep, spring-fed lake and enjoy the outdoors in a place that once had been been an active quarry in the first part of the 20th century. The swim club incorporated in 1928.
"Everyone who has grown up here, it is part of their childhood," Hopewell Township Mayor Kristin McLaughlin said on March 8. "When you ask people who've grown up here what are some of the unique aspects of growing up in Hopewell Township, the Quarry comes up in almost every conversation."
Ownership has changed hands through the decades, with the Gyptons acquiring the Quarry in June 1988. As a family-run business, Jim Gypton served as a lifeguard at the club, a role he gave up when he was in his mid-70's.
"I figured no one wants to see a 75-year-old guy up on a chair," he said.
But the time has come for the Gyptons to step away, an eventuality that is drawing closer.
"And so we've always had it in our minds that we would ultimately sell it," Gypton said. "But we kept it because it makes money and it was not particularly difficult … to operate."
Gypton said he and his wife want to see the Quarry remain a swimming facility given how long people have been coming to swim there. He said he thought it would be "terrible" to sell "to someone who'd fence it in and made it their own private backyard."
"It's like an icon," Gypton said. "We have people that come there with their grandchildren, to show them where they swam when they were kids."
To be able to swim in the lake, prospective swimmers have to pass a three-part swimming test. At the facility, there is also a swimming pool and other amenities.
Hilary Crist, a writer and actor who is a long-time member of the club, said on March 8 that she and her husband have been members of the Quarry for 26 years, with her husband going there even longer than that.
"So it's been part of our family summers all this time," she said. "And we hope that it stays a Quarry. But we understand if it doesn't, it doesn't."
Gypton said there have "some people" who have expressed an interest in buying the Quarry.
"It doesn't happen over night," he said. "They don't drive in and go, 'Oh, I've got to own this.' "
Locally, some want to preserve the Quarry. A land trust organization called the Friends of Hopewell Quarry Inc. said on its Facebook page that it is committed to buying "both the land and the swim club." The organization said it is accepting donations and looking to obtain public funding for purchase.
"The plan is for the Quarry to become a preserved public recreational resource," Mark Kirchner, a board member of the nonprofit, wrote in a Feb.21 message posted on the organization's Facebook page.
As for other possible buyers, neither Mercer County nor the township is saying it wants to buy the Quarry.
Brian M. Hughes, the Mercer County executive, did not respond when asked March 8 whether his administration was interested in acquiring the site. McLaughlin said the municipality has no plans to buy the Quarry, even as she said officials want it to remain a swim club.
"We certainly have strong interest in seeing it continue in its current form because it's an absolutely beloved part of the township," she said. "It's beloved, but it's not on our radar screens to acquire in any way."
As his stewardship of the Quarry nears its end, Gypton was there on a recent day making a list of what he had to get done. In a few months, the crowds will be coming as they have for years—in some case, people he has gotten to know for the past 31 years. Some Quarry members have been swimming there since before the Gyptons became owners.
Yet when the time comes for him and his wife to walk away, he said there would be no sadness about selling.
"There comes a time when it's time to move on," Gypton said. "And we've reached that point."