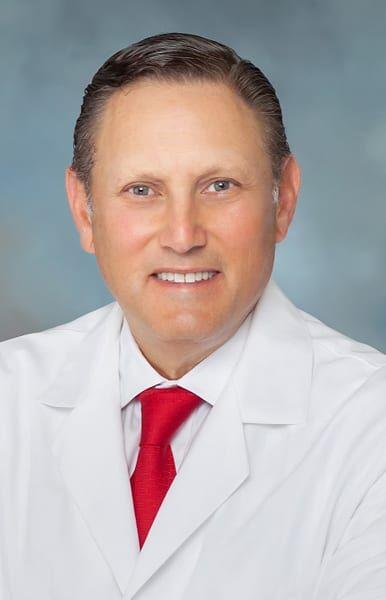 Robert Wood Johnson University Hospital Hamilton, 1 Hamilton Health Place, Hamilton, and the RWJBarnabas Health Medical Group have welcomed orthopedic spine surgeon Marc J. Levine, MD, as their director of orthopedic spine surgery.
"We are proud of our hospital's leadership as a Center of Excellence in spine surgery.  Dr. Levine's expertise, in collaboration with the capabilities of RWJUH Hamilton's well-respected orthopedic spine surgeons, neurosurgeons, radiologists, neurologists and a dedicated nursing team, provide an outstanding opportunity for world-class care for our community and our region," says Richard Freeman, president and chief executive officer, RWJUH Hamilton.
Dr. Levine surgically manages disorders involving the cervical, thoracic and lumbar spine using minimally invasive spine surgery techniques, achieving optimal results.  By utilizing a variety of different minimally invasive spine surgery procedures, many patients return to activity faster and with less pain and risk involved.  Patients who might not have been medically cleared for spine surgery previously are now finding safer options utilizing minimally invasive spine surgery methods.
Dr. Levine began conducting office hours on-campus at RWJUH Hamilton beginning on Sept. 1. From the office visit to radiology, non-operative care to surgery and possible hospital stays, patients will benefit from a fully coordinated care program unique to this region.  Communication between Dr. Levine and all members of the team are now steps apart.
Dr. Levine graduated from Jefferson Medical College where he was awarded the outstanding orthopedic surgery award and inducted into the Sigma Xi Research Society. He completed his Orthopedic Surgery residency at Thomas Jefferson University Hospital, Philadelphia, PA, and an internship in General Surgery at Pennsylvania Hospital, Philadelphia, PA.
Dr. Levine completed a Fellowship in Spinal Surgery from the world-renowned Emory University Spine Center in Atlanta. He is a graduate of Lehigh University magna cum laude with Phi Beta Kappa honors.
Dr. Levine is the current President of the Eastern Orthopedic Association and Immediate Past President of the Medical Society of New Jersey. He continues to chair and speak at national spine conferences and orthopedic meetings. He is an author of numerous publications and serves as reviewer for journal research.
Dr. Levine is a clinical assistant professor at the Rutgers New Jersey Medical School as part of the Department of Orthopedic Surgery. In 2020, NJBIZ named Dr. Levine a member of its Healthcare Power 50 for the state of New Jersey.
"I am extremely excited to join the RWJUH Hamilton and RWJBarnabas Medical Group teams, which have dedicated tremendous resources and administrative support to provide state-of-the-art medical care to our patients," says Dr. Levine. "I look forward to working in conjunction with the RWJBarnabas Health teams for our patients requiring spinal surgery."
For more information or to schedule an appointment with Dr. Levine, call 609-689-7031 or visit rwjbh.org/ortho.