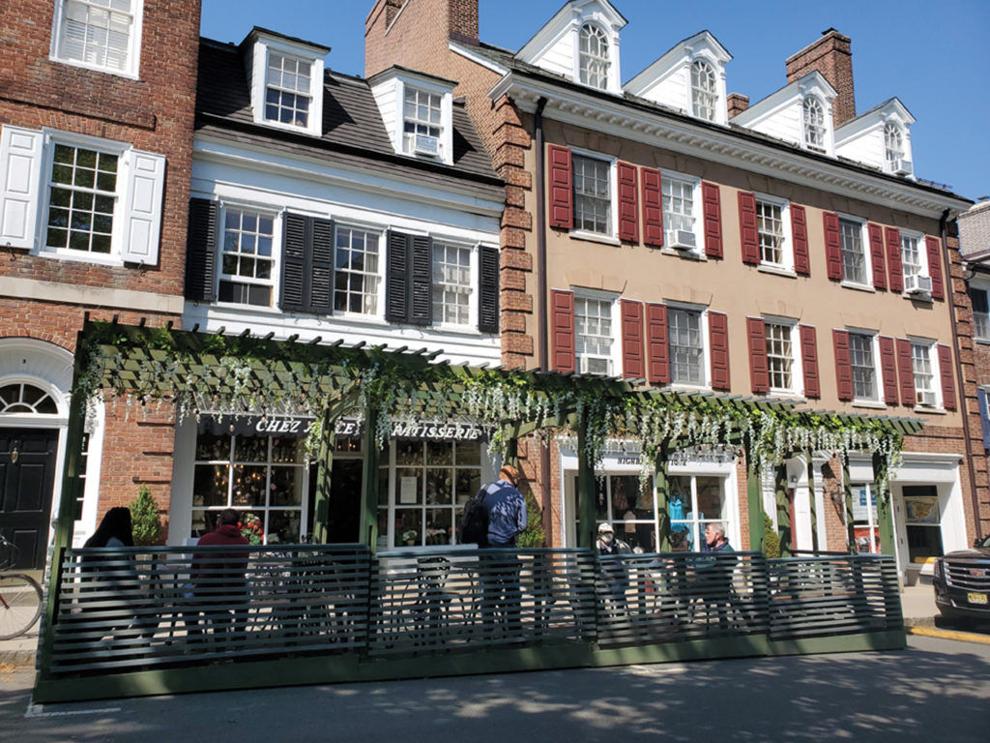 The fifth iteration of the Arts Council of Princeton's "parklet" has been installed, this time outside of Chez Alice at 5 Palmer Square West.
The original parklet was installed outside of Small World Coffee on Witherspoon Street in 2015, and in 2017 JaZams toy store hosted the interactive "energy playground parklet." The parklet returned to Small World in 2018 and 2019. 2020 saw the pandemic-induced transformation of Witherspoon Street into a one-way road with many parking spaces repurposed to accommodate outdoor dining.
That change persists in 2021, so the same parklet designed by architect James Hobart Weiss in 2017 has found a new home. Chez Alice has added its own flair to the space, with dangling wisteria and French bistro-inspired furnishings.
"After a year of keeping our distance, we're ready to enjoy the simple pleasure of having a coffee with a friend in the fresh air and sunshine", says Arts Council artistic director Maria Evans. "We're so happy to be back in 2021 to make some good memories in a beautiful new location."