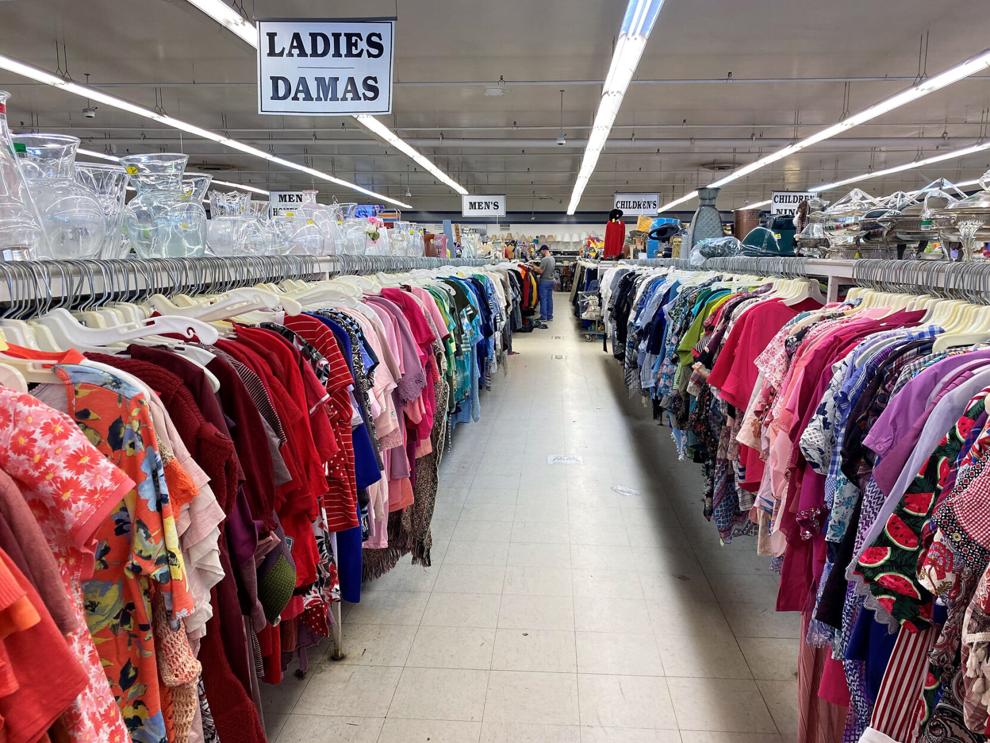 There is a culture — not a subculture, but a full-blown culture — of people who shop for and buy gently used items. There are reasons that gently used items are in demand — most notably, affordability and style.
There are many options in this area for what is known as secondhand items. There are brick and mortar stores, flea markets and even online ways to buy previously loved items.
Thrifting can be an economical way for people to add to their wardrobe. But there are other reasons that people thrift besides saving money. At its heart, thrifting equals shopping. So, if someone asks if you would you like to go thrifting, you may be headed for an adventure.
Thrifting became a necessity for many people during the pandemic, especially for those who lost their jobs temporarily or permanently because of the pandemic's effect on the economy. But the popularity of resale shopping hasn't died down at all in the year and a half since. In fact, thrifting is as popular as ever.
According to a study commissioned by the online resale platform ThredUp, the U.S. secondhand apparel market is valued at $36 billion today, and is forecast to reach $77 billion in five years. One in five Americans will shop at a thrift store during a given year, about the same number who will shop at a major department store.
Thrifters look for clothing, antiques, housewares, art, seasonal items and even furniture. Many resale stores look very similar to retail stores today, and many thrift shoppers go without any specific agenda or shopping list. They may thrift regularly with no intention of specific items in mind.
These are a few of the thrift stores in the area: Goodwill Stores in Ewing (1632 N. Olden Ave.) and Bordentown (594 Route 206) ; Red, White and Blue Thrift (2055 Nottingham Way) and Salvation Army Stores (15 Route 33) in Hamilton; Greene Street Consignment (162 Nassau St.) and Nearly New Shop (234 Nassau St.) in Princeton; Capital Thrift (2783 Brunwick Ave.) in Lawrence; and Rise Thrift Store (114 Rogers Ave.) in Hightstown.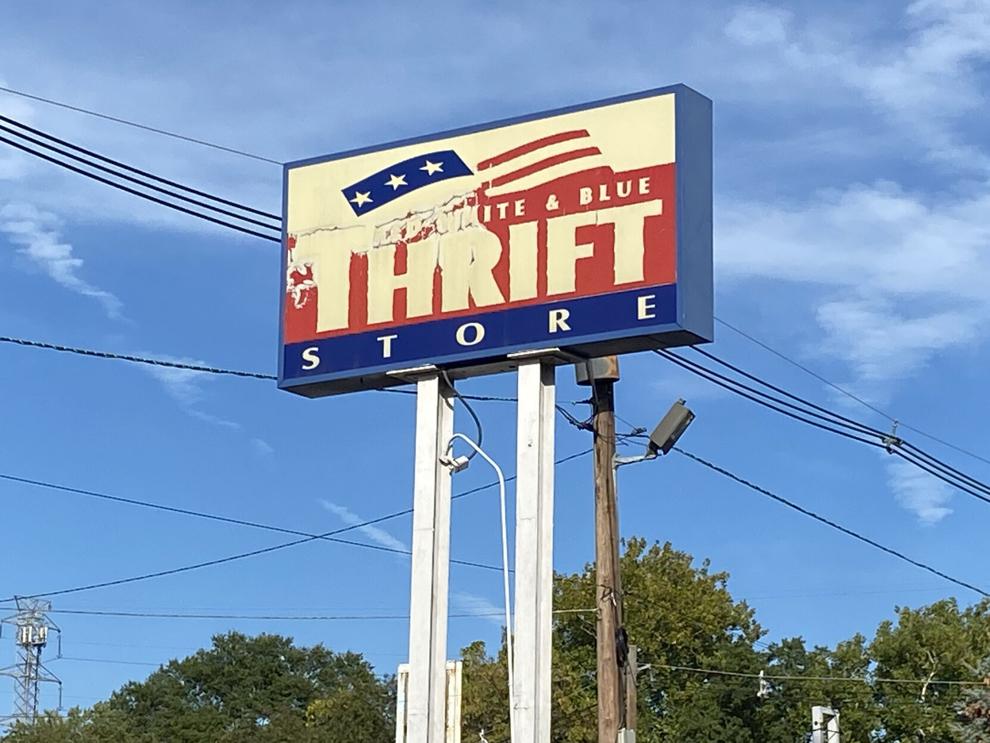 Traditionally a lower cost option for clothing, both vintage and current, thrift shops are an easier and more organized way to shop secondhand than browsing yard sales or flea markets. Consumers look for unique, funky, seasonal, school clothes and outerwear. For some, thrifting is a necessity due to economics. For others, it is a fun way to hunt down the out of the ordinary.
Beth Jarvie is a proud thrifter from Hamilton. Growing up in the 80's, she watched her older brother wear "cool" clothes that he got from thrift stores, and followed suit.
"My brother would wear work uniforms, with someone else's name on them. He would wear bowling shirts, Boy Scout shirts, and gas station shirts that said: Ed, Tony or George on them. He thought that was really cool. So did I," she says.
The gist of thrifting is at least two-fold, Jarvie says. It's an economical way to shop, and also a way to be able to dress outside of the normal fashions. "I still thrift, but surely have been in a position where I needed to. Having a young family where the kids are constantly outgrow their clothes, thrift stores are a blessing," she says. "There is also now the awareness of conservation of resources, keeping your environmental footprint small and upcycling of durable goods." Jarvie says.
According to the study commissioned by ThredUp, sustainability in clothing matters to consumers more than it ever has, with one in three consumers caring more about wearing sustainable apparel than before the pandemic. Younger shoppers are far more concerned with the environmental impact of clothing than their grandparents.
"There are young people who are environmentally aware, and wish to have clothing that are either vintage or outside the mainstream department store look. There are also people who need to thrift. They may not have the choice due to financial constraints, to shop at retail stores. I am aware and respectful of all the fellow customers in the thrift stores. Most thrift store patrons are not judgmental. They are aware that not all shop thrift by choice," Jarvie says.
Jarvie who works in Princeton, shops in thrift stores in Hamilton, Princeton and Ewing. She also thrifts while traveling. "You will see different styles of clothing when in different areas. I just got an incredible dress to wear for a recent wedding. It is my style, looks vintage, fits like a glove and was only $24. It's a great way to shop for something you may only wear once," she says.
When asked their average amount spent per visit, many thrifters say less than $30 or sometimes nothing at all, if there is no merchandise found to their liking. Thrifters I queried about their frequency of visits answered between once a week to once a month. The general consensus is that inventory moves fast, so don't hesitate or you may lose out.
While thrift stores are very busy on weekends when many families shop together, weekdays still have traffic that may make retail stores envious. Thrift stores offer senior citizen discounts, sale days and holiday specials just as retail stores do.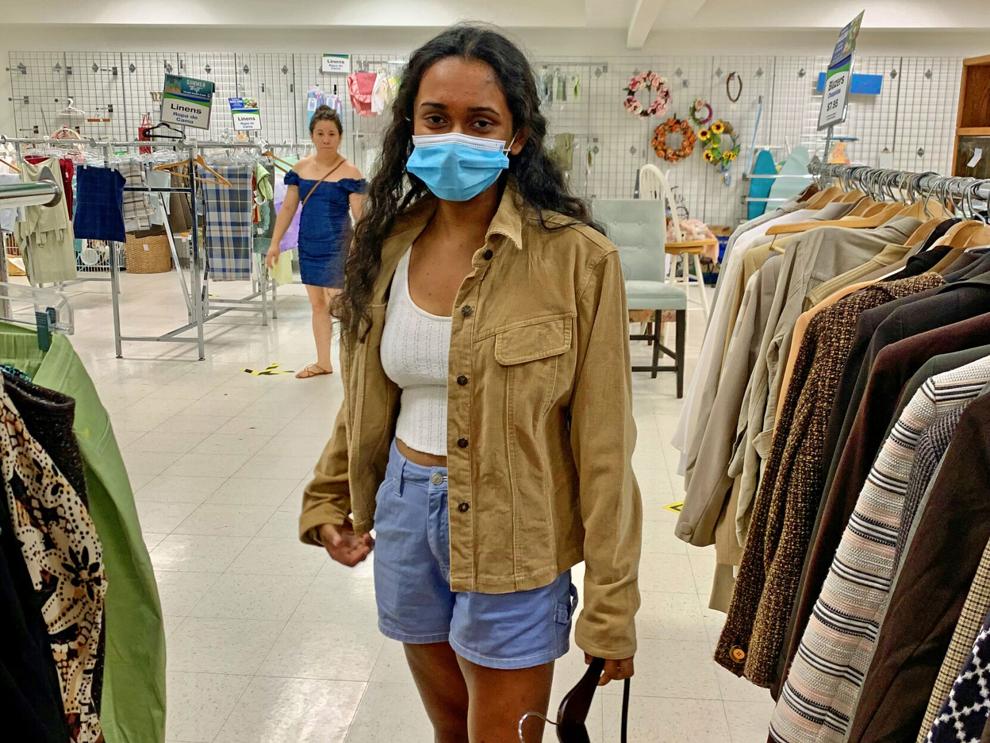 While a few are cash only, most accept credit and debit cards. Usually thrift store purchases are not returnable, so do make sure your items will fit you.
One of the thrift store facets that some may not be aware of is the charitable aspect. Goodwill Industries is a nonprofit that has a mission to provide job training, career services and education for people in need of employment. They have locations in all 50 states and a dozen foreign countries.
Other thrifts stores are affiliated with charities that are supportive of religious groups, schools or specific communities. Still others are For Profit organizations. All provide jobs in the community and offer goods to the public at a fraction of the retail prices.
"There are definitely more customers shopping in thrift stores since the pandemic. The sales have skyrocketed! They have nearly doubled." says an assistant manager at Goodwill in Bordentown, who asked to be identified only as Amanda G. "There is a shift in stigma these day about thrift stores. There are also an addition to customers who cannot afford retail to trendy buyers shopping for better quality used merchandise and fashionable looks."
She said the store sees many late teens and early twentysomethings looking for vintage and different looks that they cannot find in retail stores. "We get young women buying men's clothes, oversize clothes, vintage sweatshirts and bell bottoms," she says.
She adds that she noticed that many people used the pandemic as a reason to clean out their closets — Goodwill has sen a huge increase in donations over the past few years.
Megan Drago is a longtime thrift patron who is one to shop with no expectations. She says she "lets the goods find me."
"If you see something you like, buy it! It will not be there when you come back," she says. She estimates that inventory turns over every three weeks.
While she shops many thrift stores in the area, Capital Thrift in Lawrence is a current favorite. "It is new, organized, has good prices and is not crowded as some other thrift store are," Drago says.
Drago acknowledges that thrifting is sometimes under the radar to certain parts of the population. She sees people shopping thrift stores with specific needs in mind.
"I see seamstresses buying clothes to use the fabrics to make other clothes. I see people shopping for vintage clothes to reuse buttons, zippers or epaulets. Halloween is always a more crowded time at thrift stores as people gather materials for costumes and parties," she says.
"There are many virtually new items offered at thrift stores. Kids clothes that were grown out of before worn, impulse buys, clothes where people gained or lost weight, gifts, and clothes for special events never attended, can sometimes end up in the thrift stores with the tags still intact."
Besides Halloween, school plays and holiday times, sports gear is always popular too. "Why pay a premium price for a jersey to wear to a Super Bowl party, when you may be able to buy one gently used?" Drago says. "Also, buy off season while thrifting. That is when the selection is good and prices are even better."
New to thrifting is Shreya Vemula, a high school senior from West Windsor. She has only been to thrift stores a few times, since being encouraged to join friends on a thrift outing.
"It's very trendy and popular right now with my friends. Everyone is looking for something different. My favorite find was a T-shirt depicting the musical Wicked," she says. "My second best was a corduroy jacket for the cooler weather."
Thrifting is worthwhile, Vemula says. "There are fun clothes, at good prices and at the same time we are being eco-friendly and contesting overconsumption. It's a win-win!"
There are also online options for thrifting. Antonis Lliano who is a teacher in Hamilton by day, operates Thrftedandgfted, an online thrift store via eBay and Instagram. His online offerings lean heavily toward sports, music, movie and pop culture items.
The part-time endeavor sprung from his love of sports growing up in the area and his own collecting of sneakers and jerseys. Lliano, 25, can appreciate finding a special jersey or pair of shoes that may be vintage or in short supply. "Look good, feel good, do good" is his motto.
"Our customers are 18-30 year olds, who of course begun mostly as my friends and family," Lliano says. "Now we ship all over the country."
Strong sellers are always sports jerseys and shoes. Nike is the gold standard, he says, followed by other well-known brands such as L.L. Bean and Adidas.
Local sports items go quickly, Eagles, Giants and New York Knicks are all very popular, he says. The typical sale is $25 to $35.
Thrifting and buying used clothes and furnishings was not invented by millennials or Gen Z. Popularized by young people in the Sixties, it was always the first option for some, and a cyclical choice for others as tough economic times have come and gone.
But now, as malls struggle to attract customers, thrift stores have overflowing parking lots.
"Thrifting is a cost-effective way to look good and feel good," Lliano says. "When quarantine kept people indoors, they did a lot of online browsing and shopping. Sales really blossomed."