Robert Wood Johnson University Hospital Hamilton held a ribbon cutting ceremony on June 29 to commemorate the grand opening of the Better Health Program and Education Center at The James and Sharon Maida Geriatrics Institute, 3100 Quakerbridge Road, Hamilton.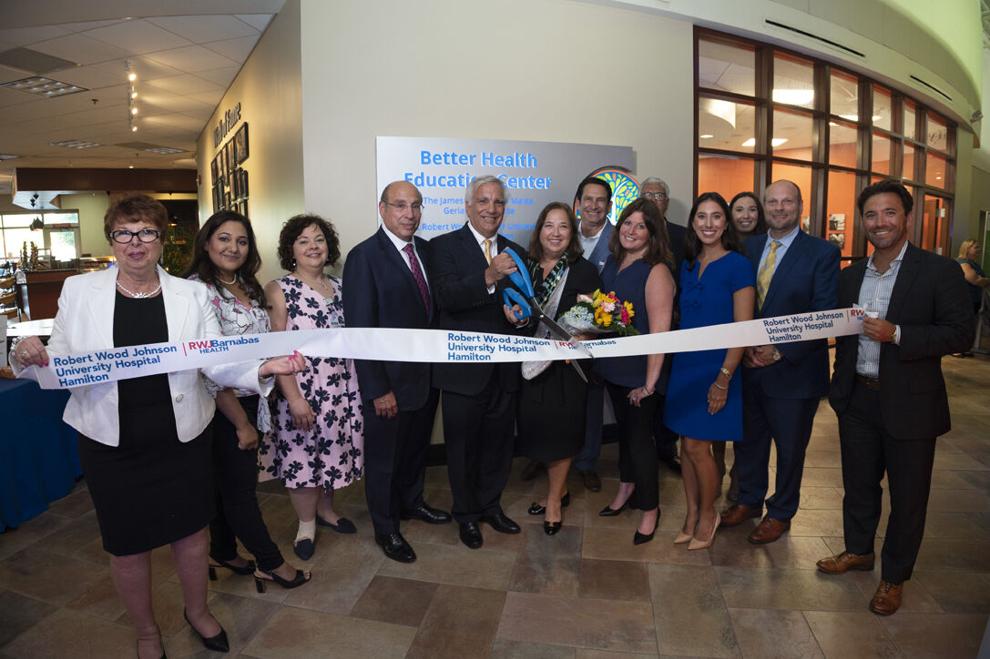 The event welcomed James and Sharon Maida and family; senior leaders from RWJBarnabas Health, including president and chief executive officer Barry Ostrowsky and Dr. Jessica Israel, senior vice president, geriatrics and palliative care; and leaders and staff from RWJUH Hamilton.
Following the ribbon cutting, James Maida and Richard Freeman, president and chief executive officer, RWJUH Hamilton, joined Sodexo head chef Tim Compton for a summer cooking demonstration.
"Hamilton is a demographically aging community, so establishing this program is very important to us," said Freeman said in a media release. "In less than a year of operation, and during a pandemic, more than 300 Hamiltonians age 65 and up have already started to enjoy the Better Health program."
Better Health at RWJUH Hamilton is a free program, designed for members age 65 and up, that focuses on creating a personalized approach to health wellness. It features programs and events ranging from health topics to the arts to spirituality, museum trips and more.
The James and Sharon Maida Geriatrics Institute, slated to open in Hamilton in 2022, will aim to provide an integrated approach to geriatric services for patients in Hamilton's service area. More information is available online at rwjbh.org/hamiltonbetterhealth or by calling (609) 584-5900.
"RWJ Barnabas Health, I'm proud to say, is committed to making all of our healthcare settings an age friendly health system," Israel said.