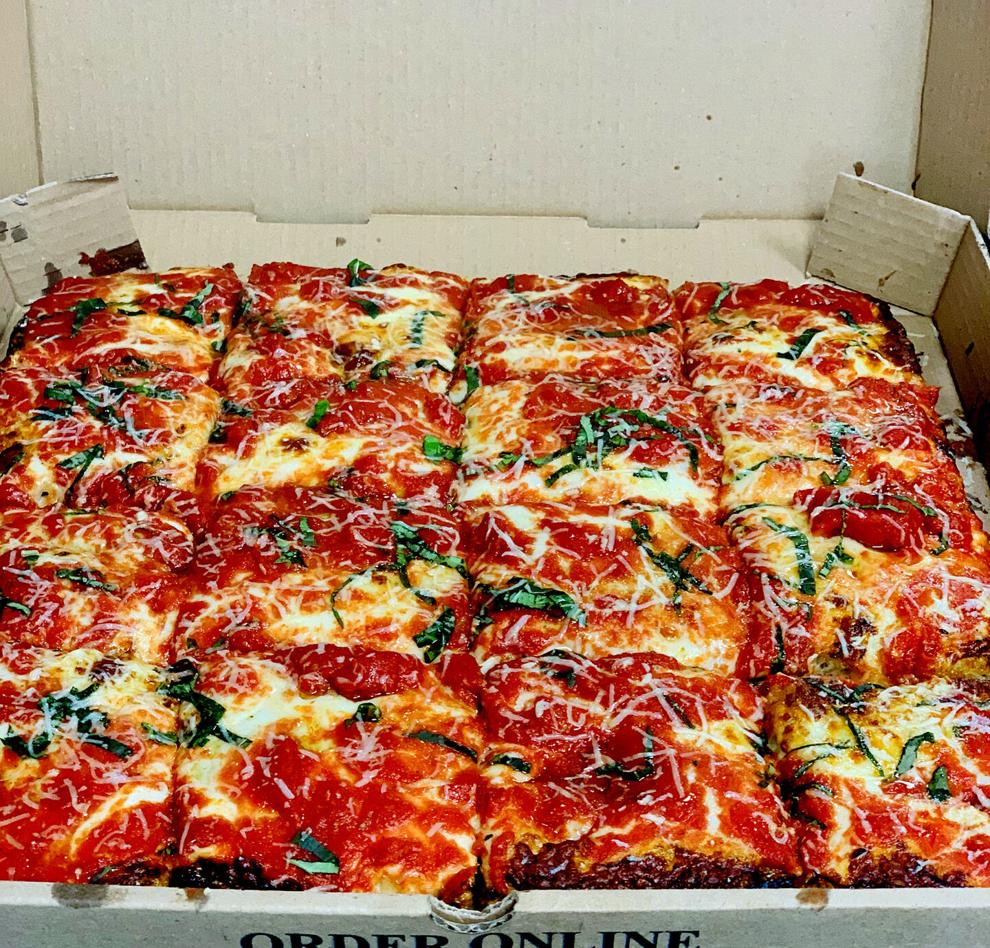 (Editor's note: a reader has contacted us to point out, correctly, that Slice of Brooklyn is not located in the former Vito's Pizza space, but rather the former Let's Yo space. It is however in the same plaza where Vito's used to be.)
Vinny Minerva may be known as a long-time restaurateur in the Greater Trenton area, but he became a pizzaiola years ago in his native Brooklyn.
Minerva, who has owned and operated Marcello's in Bordentown in 2004, has honored his hometown with his new restaurant, Slice of Brooklyn, which opened in Hamilton on Sept. 9 in the former location of Vito's Pizza.
Slice of Brooklyn features wood-fired pizza, house-made pasta and a variety of other familiar Italian-American specialties on the menu.
Minerva first learned how to make pizza in famed Brooklyn spots such as Pino's Pizza, on Bath Avenue, and J&V Pizza on 18th Avenue.
As to what differentiates a Brooklyn pizza from a Trenton pizza, Minerva says the label has as much to do with him as it does with the pies.
"With Slice of Brooklyn, I'm saying that I'm from Brooklyn and I'm making a Brooklyn tomato pie," Minerva says. "You could say I'm a big slice of Brooklyn."
Marcello's pizzas are made in a coal-fired oven. Slice of Brooklyn's custom-built oven is wood burning.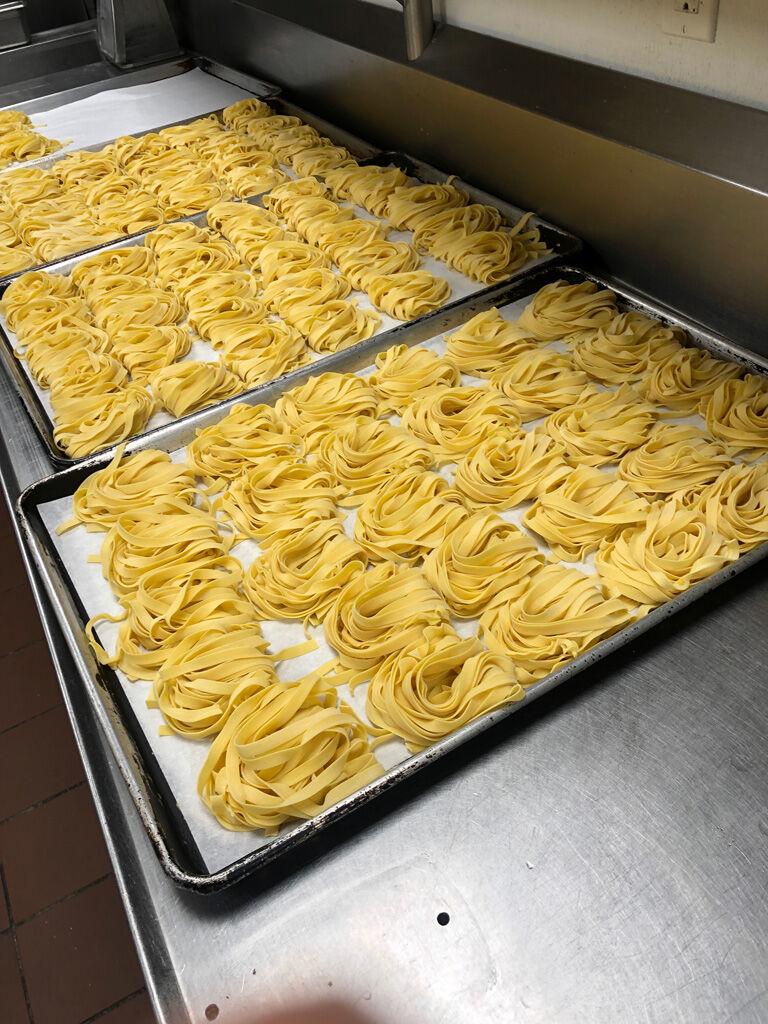 Pizzas can be ordered round or square. The "Old-Fashioned Brooklyn" pizza sticks with a simple formula of cheese, San Marzano tomato sauce, basil and olive oil.
But there are a number of other specialty pies on the menu for nontraditionalists, including a Cuban pie (porchetta, ham, dijon sauce, pickles), a Hot Honey pie (cheese, tomato, salami, garlic) a Ranch pie (cheese, chicken, bacon, tomatoes and ranch dressing) as well as a cheesesteak pizza, a BBQ chicken pizza and more.
Minerva says another highlight on the menu is the house-made pastas. Shapes can vary on a daily basis and include pappardelle, spaghetti, gnocchi, fiorelli, paqueri and others.
Customization is encouraged on Slice of Brooklyn's pasta bowls. Customers can choose their pasta shape, sauce (marinara, vodka, Alfredo, pesto, aioli , cheese, puttanesca, cacio e pepe), and protein (meatball, sausage, chicken, pancetta, eggplant, shrimp, porchetta). Other toppings include sun-dried tomatoes, mushrooms, roasted red peppers and broccoli rabe. Bowls start at $9.
Minerva says that opening Slice of Brooklyn was possible because of a number of staff members at Marcello's who shared his vision for the new restaurant. Jorge Saldana, Ivan Saldana, Alvaro Juarez, Ethan Cuevas, Janina Mae Crisostomo, Rosendo Gonzalez and "Chino" are all among the group who have joined him at the new venue.
Slice of Brooklyn, 1295A Route 33, Hamilton NJ 08690. Phone: (609) 527-9663.