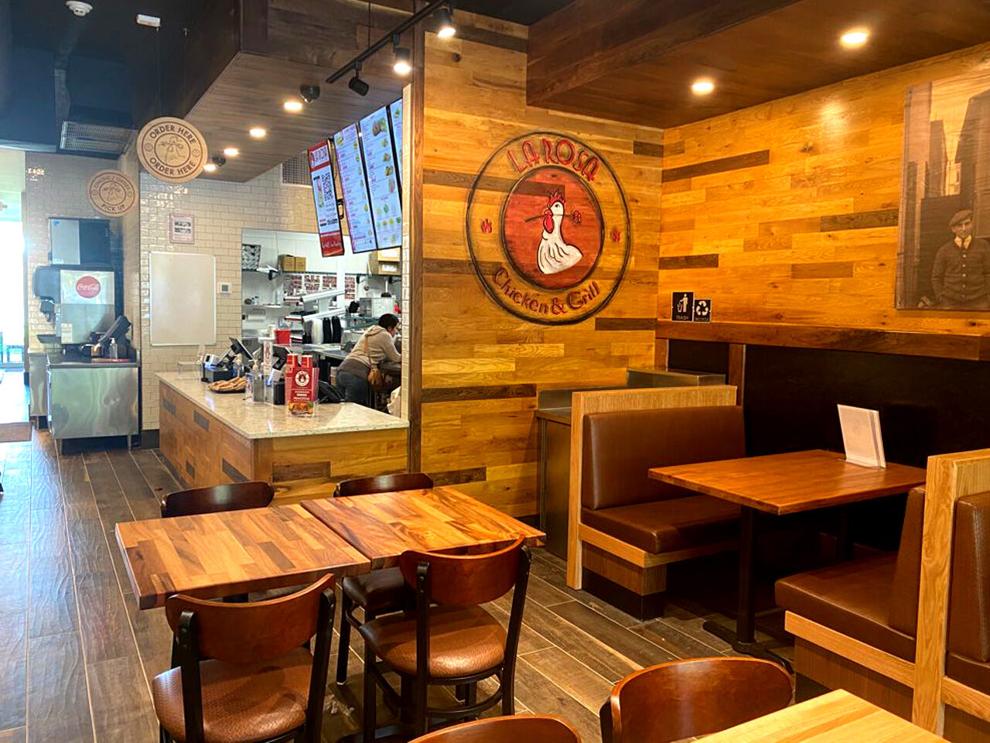 Princeton has seen no shortage of new restaurants open their doors in the midst of a pandemic, and now as things start to return to some semblance of normalcy another eatery has joined the mix.
La Rosa Chicken & Grill, a chain of chicken restaurants founded in 1994 in Marlboro, New Jersey, has opened its doors at the Princeton Shopping Center.
A statement on the restaurant's website explains the inspiration that drove founder Vincenzo Pugliese:
"Food was an integral part of Pugliese's life, and thanks to his commitment since childhood, helped to form the early framework behind La Rosa. From fast food to tablecloth restaurants, the family- business gave him the insight to create a unique, casual dining concept that offered friendly service and the old-world traditions of freshly prepared, wholesome food."
The restaurant is open daily from 11 a.m. to 9 p.m. for eat-in, takeout, and delivery, and as its name suggest, the menu skews heavily toward chicken.
Chicken meals include a whole chicken, half chicken, or quarter all-white or all-dark meat chicken along with a choice of side dishes and corn muffins. Chicken ranges from $5 to $12, with sides adding $4.25 to the price.
Combo meals include a range of sandwiches built around grilled or fried chicken, served with fries and a fountain drink.
Sandwich options include a grilled or crispy chicken sandwich or wrap, made mild or spicy; a grilled chicken Caesar wrap; a crispy buffalo chicken wrap, or a burrito wrap with roasted chicken, rice, beans, corn, and cheddar cheese. Sandwiches are $5.49 to $6.45; making it a combo with fries and a drink adds $3.50 to the cost.
Chicken tenders are also available in three, four, and five-piece servings, as well as chicken platters and three styles of salad ($9.49 to $11.25). Customers have a choice of range of sauces and dressings including honey mustard, barbecue, sriracha, creamy buffalo, and others.