Mercer County's Central and South American dining scene grows a little every month — and one of the newest additions is a locally owned, family-run restaurant specializing in Guatemalan as well as other cuisines: Que Rico on George Dye Road in Hamilton.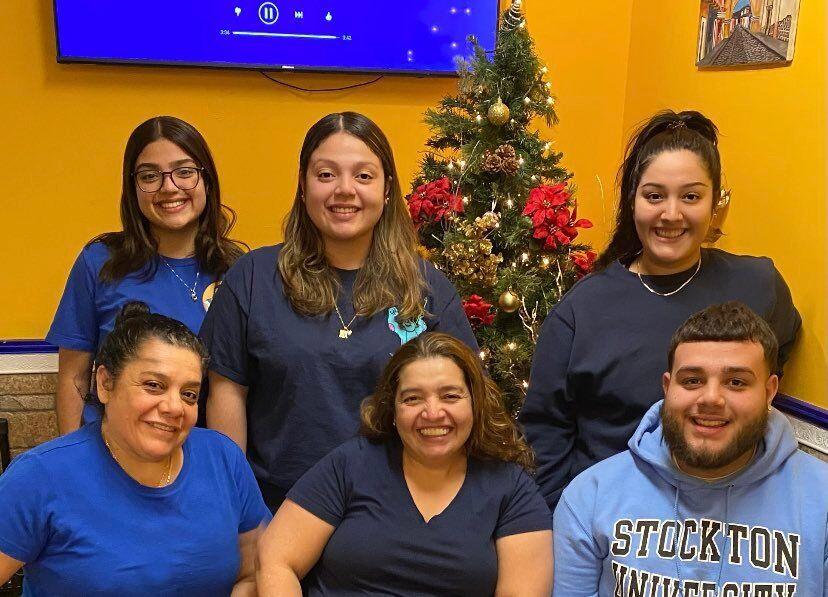 Favorites on the Que Rico menu originate from all over the Latin American map and include ceviche, pollo guisado, chuleta y tostones, mojarra frita, bistec encebollado and garnachas. And of course, there are tacos, burritos, pupusas, quesadillas and more.
The Guerra family opened Que Rico last September and it was an instant hit, selling out a week's worth of food in just the first few days. The restaurant has been cultivating a loyal following ever since.
For some customers, Que Rico has been a treat worth waiting for. They remember back in the early 2000's, when the Guerras ran the successful Carisma Restaurant in Trenton in the spot occupied by Pollo Campero today.
Chef Alida Guerra and her husband, Hugo, owned and operated the restaurant together for 10 years, while at the same time raising their young children. But as their family grew, Alida felt like it was necessary to devote all of her time to the kids — and running the restaurant single handed was more than Hugo could comfortably do. So, they made the difficult decision to close.
Alida never gave up the dream of working in her own professional kitchen, though, and once her six kids were a little older, she decided to get back into the game. Not with Hugo this time, but with her children, Alicia Vanegas and Melisa Guerra, as well as her sister, Rosa Guerra. Stop by Que Rico on any given day and chances are all four women are at work in the restaurant.
"My brother does help, and my dad does shopping and helps us think of new plates, but it's really us, all women," Vanegas says. "Mom, she's the main girl."
Hugo and Alida immigrated from Guatemala in the 1990's, living first in Trenton and then in Hamilton before settling in Lawrence. The couple has six children: Alicia, Melisa, Jose, Daniela, Mariteri and Kendra. Daniela attends Lawrence High. Mariteri goes to Lawrence Intermediate School, and Kendra goes to Eldridge Park Elementary.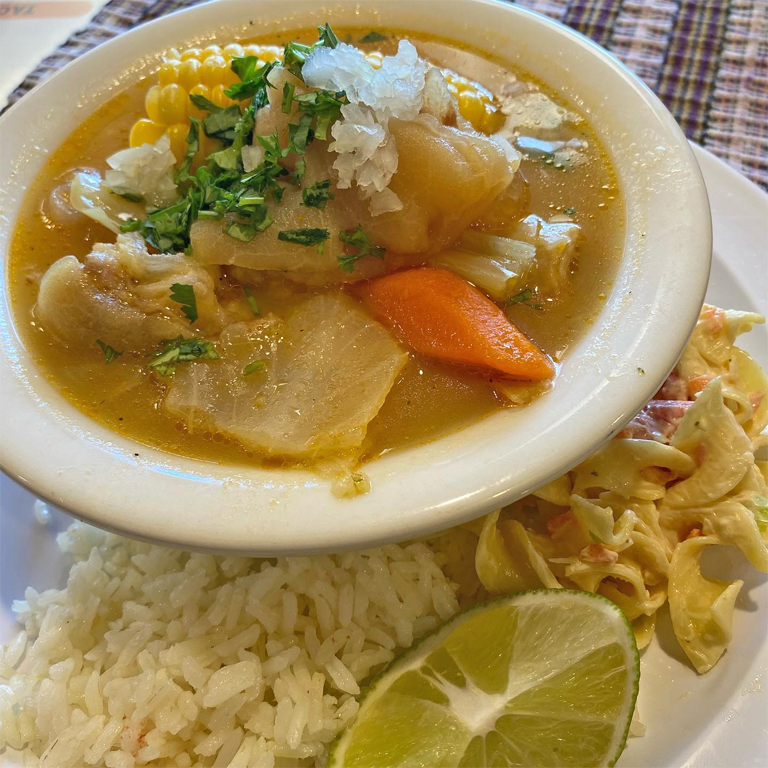 "Mom and Dad always dreamed of having their own restaurant. My aunt was working with them too and when they opened Carisma it was just the three of them. It was busy all the time. Even back then, me and my sister would be there all the time, we'd go to school and then from there go stay at the restaurant until closing and we would all go home together," Vanegas says.
The time came when Alida decided it wasn't best for the kids to live that restaurant life every day. "There was always a plan to open back up, but my mom took it upon herself to open it as a woman-led thing."
The plans to open a new restaurant took shape when they looked at the space on George Dye that had recently been occupied by Shola Kabob. "It was so well kept and clean, the walls were yellow which was perfect. It just fit everything we wanted. That's what made us say, 'We want this place,'" Vanegas says.
They opened just two weeks after that tour. On opening day things went so well that by 5 p.m. they were surprised to realize that they were out of a week's worth of food and would have to close for the day.
"The most shocking thing was the majority of customers were people we didn't even know," Vanegas says. "It was crazy to see. And it wasn't just Hispanic people, maybe only 40% were Hispanic. The rest were anything and everything else. And since then, every week has been even better, honestly."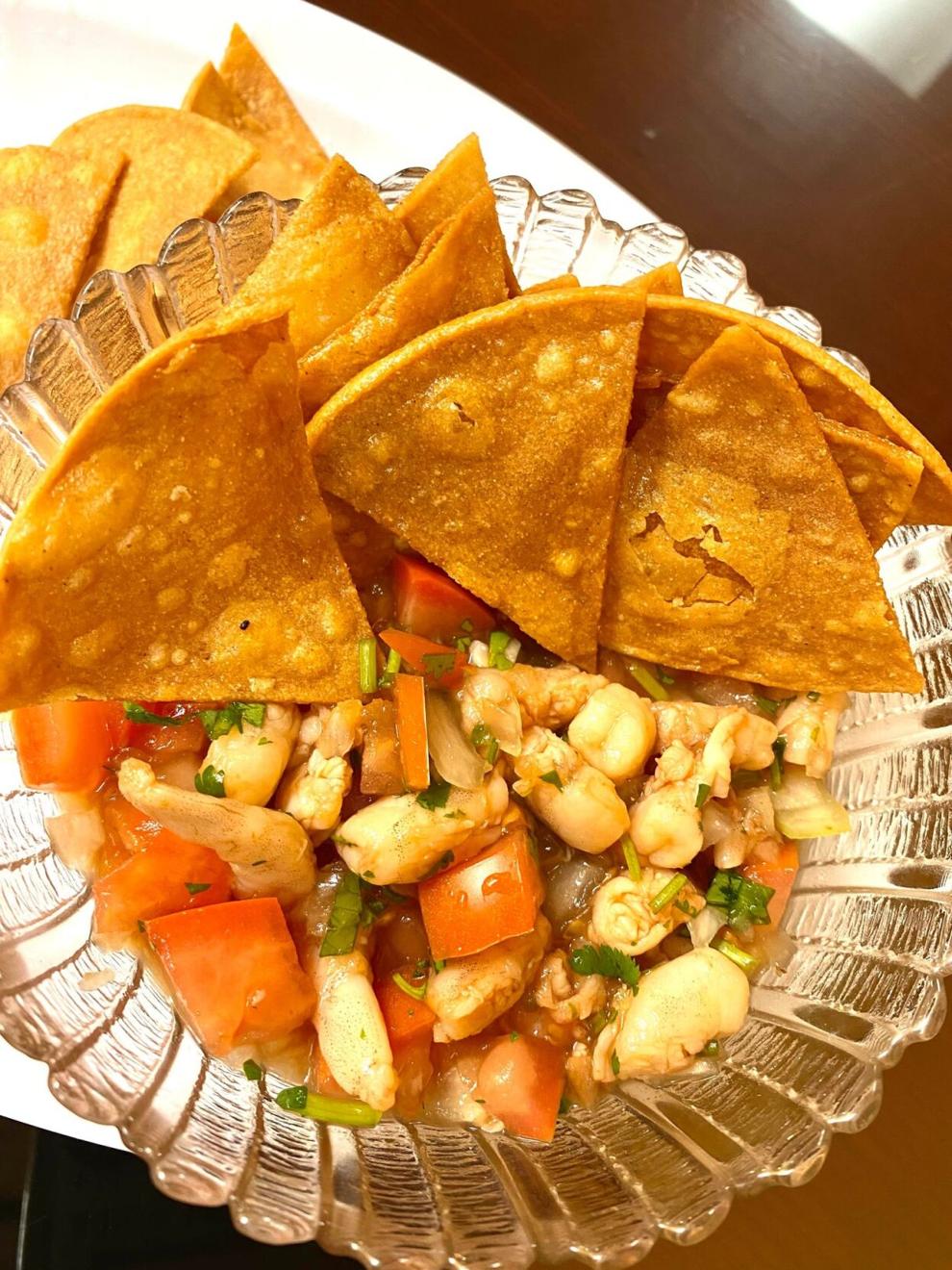 Vanegas says her mother has been cooking since she was very young, and has worked in many kitchens alongside people from all over South and Central America. So while many Que Rico dishes have strong Guatemalan influence — particularly the breakfast dishes — Alida takes inspiration from all the people she's worked with and puts that influence in the food she makes.
Popular since day one has been Que RIco's bírria tacos ($11.50). Once a rarity on area menus, bírria tacos became the "it" taco in Los Angeles a few years ago, and from there have spread to the rest of the country through social media.
They feature stewed beef and cheese in a corn tortilla, with a cup of the broth on the side for dipping. Vanegas says they considered making them with goat meat, which is the traditional preparation, but decided that beef might have broader appeal in this area and be easier to procure as well.
"My friends would say, 'I saw [bírria tacos] on TikTok, can your mom make some for me?' When we opened here we put them on sale and half our sales every day are bírria tacos," she says. "We might make it with goat as a special one of these days, my mom wants to see if anyone would try it."
Ceviche ($8.50) — a Peruvian specialty featuring shrimp cured in citrus juice with onions, tomatoes and cilantro — is also popular. Alida and Rosa are the only ones who know the recipe, and Rosa makes it her job to make it every day. "Even though it's a little pricier than the other snack items on the menu, people will still ask for it. Sometimes we'll run out of it halfway through the day," Vanegas says. Que Rico's is served with freshly fried tortilla chips.
Garnachas ($8.50) are another specialty on the menu. Many Central American and South American countries have their own take on garnachas, but Vanegas says Que Rico's are Guatemalan in style: tortilla discs topped with ground beef, cheese, red sauce and cabbage with lime.
Also a hit is the mojarra frita ($13), which is fried fish served whole on a plate. "It's a jumbo fried fish, really a lot of food," Vanegas says. "People will come in and see someone eating it and say, 'I want to try that.'"
Now that winter is approaching, Que Rico's scratch-made soup of the day specials are proving popular. No chicken noodle or clam chowder here: Que Rico has hearty dishes like caldo de gallina (chicken), caldo de pata (cow's foot), caldo de res (beef) and caldo de mariscos (seafood). "People who aren't used to [how it is prepared] are actually excited for it because it's something different," Vanegas says.
Breakfast is commonly served at Central American restaurants, and Que Rico is no different. Among the dishes is one, the Carisma Breakfast Special ($6.50) is named in tribute to the family's former Trenton restaurant. It comes with scrambled eggs, plantains, beans, crema and corn tortillas.
Vanegas is proud to be working in a successful restaurant with three strong women who are also family. But she admits that there were days at the beginning when they had to figure out how to best work together.
"When we first started, we had already planned who was going to do what, we knew who was best at what," she says. "But we didn't expect such a crazy amount of people to come out, and that all kind of went out the window. That first week, we bumped heads all over the place."
She says it did not take too long for them to get the hang of it. "We're family, we see each other every day, but that doesn't mean that we know each other inside and out. After the second week, we sat down and talked about what can change, what can be better. We set the schedule up so everyone can set up time for themselves. My brother (Jose), when he's there, he helps keep the peace. He's the calmer one."
She says that as co-owners, she and Melisa have a great relationship. "She handles a lot of the things that I can't, especially customer service-wise," Vanegas says. "She's making sure that we have everything we need, she's saying, 'OK, guys, sales of this thing was great, maybe we can try this.' When it comes to questions about catering and things like that, she knows the answers to everything. We have a great understanding."
Que Rico, 31 George Dye Road, Hamilton NJ 08690. Phone: (609) 528-6161.