Trenton has a culinary history that is right under our noses and often as close as our cupboards.
That is because Trenton's placement in the Delaware Valley connects us with centuries of innovations in eating.
And while it pretty much guarantees stretching one's waist belt, it is something to celebrate.
So let's get rolling with — well — pork roll.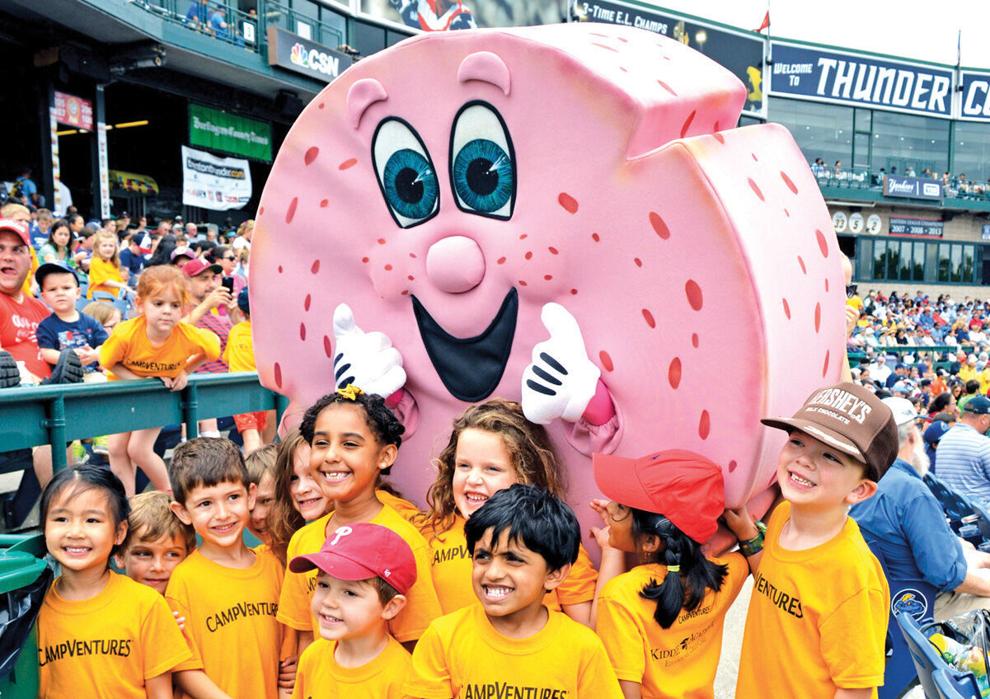 Along with political pork barreling, pork roll is a pure product of New Jersey's capital city. And you can thank mid-18th century Trenton entrepreneurs John Taylor and George Washington Case for the salty and spice-minced pork product whose exact nomenclature causes a beef in different regions of the Garden State.
So let's answer the big question: "Is it Taylor Ham or Pork Roll?"
Doesn't matter. What does is Taylor and Case are major regional pork purveyors that are still going hog wild in Trenton.
The bigger question than the name is "Is there a difference?" The two pork roll brands are similar in flavor — think fatty, salty, tangy — suggesting that taste buds might be just fooling the tongue.
To find out I previously asked Case's Pork Roll president Tom Dolan for his thoughts about what separates the two. "Taylor is bigger than us," he says. "That's really the main difference. Both Case and Taylor have a great product. I guess it's a preference in taste."
Dolan says another difference is his company gets a lot of orders from diners, so it is a good bet that a pork roll sandwich can be found just about every greasy or non-greasy spoon in the region.
But both Taylor and Case can be found side-by-side in area supermarkets as well as a one-of-a-kind area shop: the Pork Roll Store and More in Allentown.
If you really want to pig out, there's the "The Pork Roll Cookbook" (Cider Mill Press), with recipes by Susan Sprague Yeske, longtime food writer for the Times of Trenton, and don't forget the annual spring Pork Roll Festival in Trenton.
Trenton Tomato Pie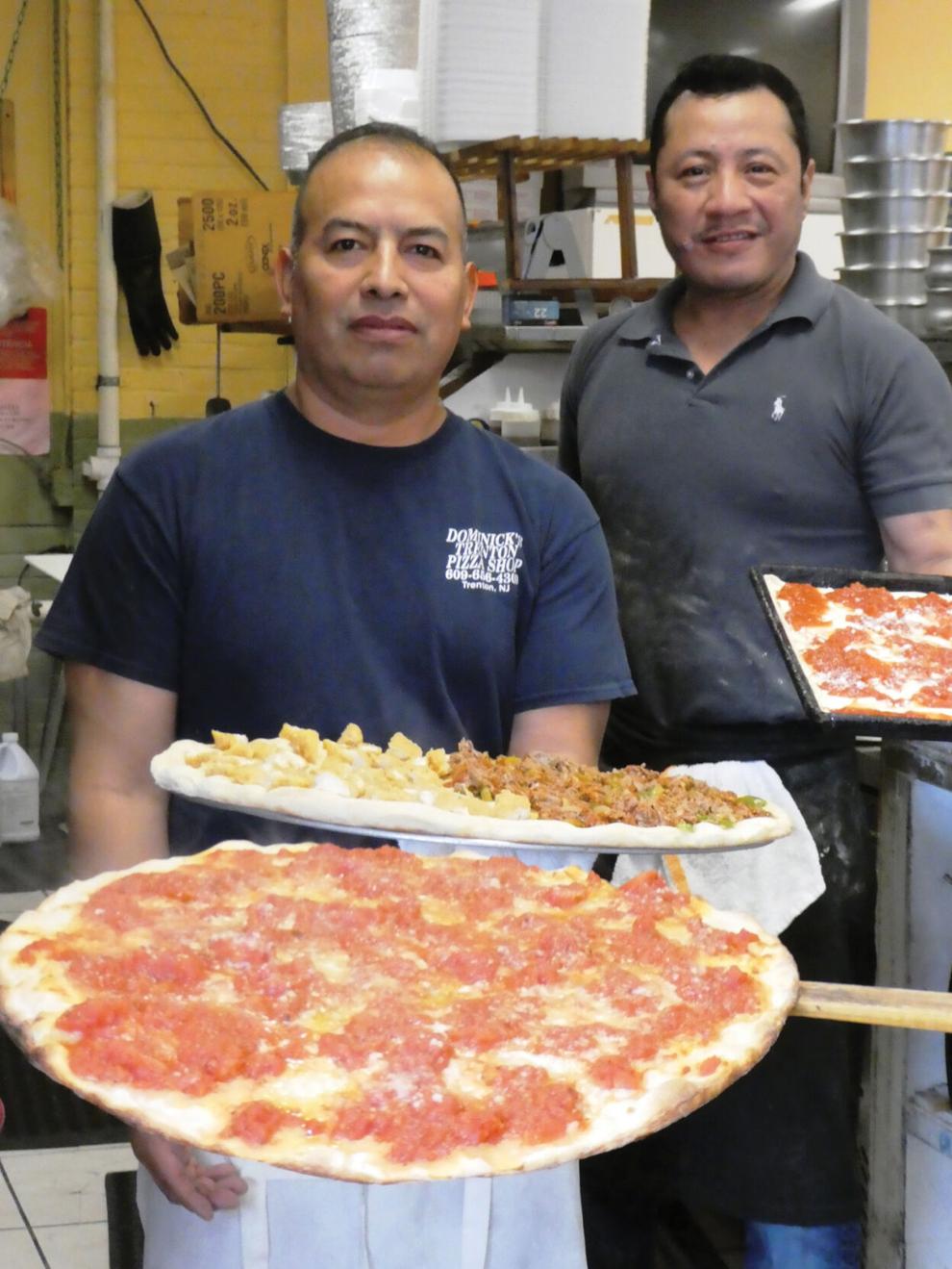 It is easy to forget that Trenton has a special place in pizza pie history — with an accent on the pie.
The term "tomato pie" popped up around 1900 to help Americans understand the concept of something new on the scene: pizzas. Trenton pie makers adopted the name, added their own twists to the making, and created a regional specialty: Trenton Tomato Pie.
Although it is round like a Neapolitan pizza, the Trenton version goes its own way. As Pizza Today writer Scott Weiner writes, "Unlike contemporary cheese-laden pizzas, Trenton tomato pie puts crushed tomato on top of a gentle layer of low moisture mozzarella. Each purveyor has a slightly different take, but all versions are dense and crunchy without the characteristic flop of a New York slice."
Trenton history shows Italian immigrants arriving in Trenton to work in the factories and moving into the city's Chambersburg section. In 1910 Joe Silvestro opened his Joe's Tomato Pies on South Clinton Avenue. The formula was based on a thin crust with a light sprinkling of cheese topped with crunchy crushed tomatoes. Two years later, former Joe's employee Joe Papa opened his Papa's Tomato Pies nearby and became a city icon until it moved several years ago to Robbinsville.
Because of its Trenton roots, Papa's holds the title of being the oldest continuously run pizza restaurant in the nation.
Meanwhile, Original Dominick's Pizza on 206 Sanhican Drive (Route 29) in the Glen Afton section keeps serving Trenton style pie.
Casino Dog
Trenton is home to the Italian Hot Dog — also known in the region as the Casino Dog.
The casino part of the name refers to the once legendary (now gone) family-run Casino Restaurant on Anderson Street in Trenton. The dog is a hot dog served on a firm torpedo roll and topped with olive oil-braised fried peppers and boiled potatoes.
Credit for the mixture goes to Italian-born Canio Sbarro, who arrived in Trenton in 1922 and by the 1930s was peddling his dog from his food cart near the state house. That was before he was able to set up his brick-and-mortar shop in the heart of Chambersburg. He was also known as "Tony Goes," a nickname he got from his habit of rushing from his cart and shop to get fresh produce.
There is something more about this dog. As the website Eat Up Kitchen reports, "On Thursday, October 7, 2004, the State of New Jersey Senate and General Assembly passed a joint legislative resolution that honors and salutes the Casino Restaurant (Tony Goes). In celebration of the resolution, proclamation, and the 70th anniversary of the Casino Restaurant, the third-generation owners . . . renamed Casino's creation, the Casino's Original Italian Hot Dog, as 'The Jersey Dog' — The Official Sandwich of New Jersey."
With the Casino Restaurant closed, Italian hot dogs can be found at various area cafes — just don't confuse them with the Newark-styled dog with onions and fried potatoes.
Original Trenton Crackers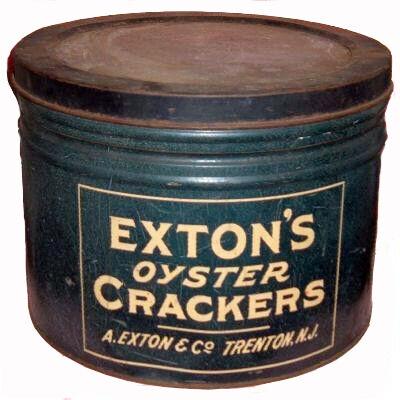 The story of an enduring area food product begins in Trenton in 1847 when English immigrant Adam Exton starts cooking up a type of British cracker to add to oyster stew.
Then, as a Smithsonian Institute document tells the story, "in 1848, one year after the Exton crackers arrived on the Trenton scene, Ezekiel Pullen began baking an 'Original Trenton Cracker' in the kitchen of his home. He sold his crackers from the back of his wagon as he made his way along Trenton streets. Both businesses grew as a craze for oysters developed in the 1860s and 1870s. OTC crackers became available from wooden barrels in neighborhood stores and in seafood restaurants. During the Civil War the Exton Company supplied its crackers to the Union Army. In 1887 Christopher Cartlidge bought the Pullen Cracker Company and renamed it the Original Trenton Cracker Company. In 1962, after 115 years of rivalry, the Cartlidge family bought the Exton Company, making it at last the one and only 'Original Trenton Cracker.' In the latter part of the 20th century the OTC company was bought and sold to larger companies, currently distributed by Panorama Foods in Massachusetts, yet the Original Trenton Cracker name continues — as does the flavor that has been a favorite in Delaware Valley Restaurants for over a century. "
They can be found in some supermarkets and are available online.
Champale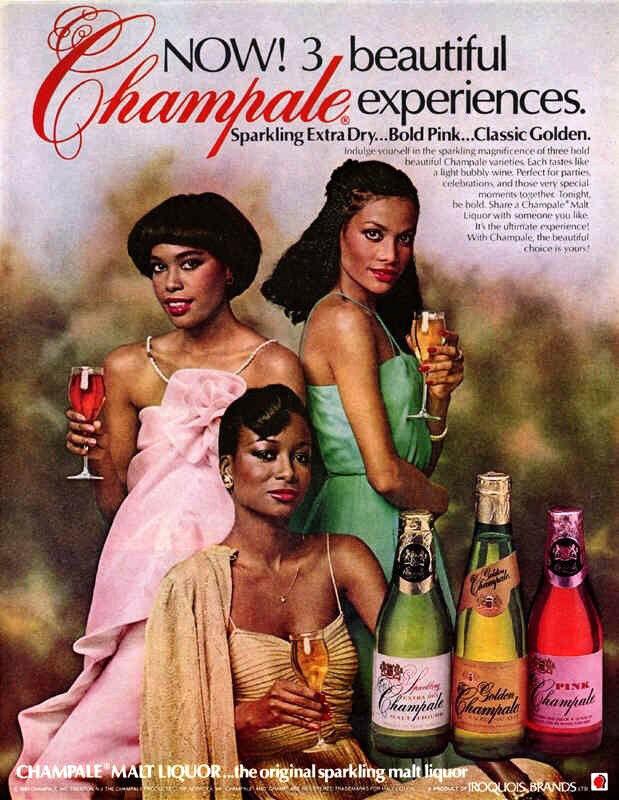 Since food often needs to be washed down and sometimes water just won't do, Trenton created its own special — if not legendary —- beverage, Chamaple.
Known as the "poor man's champagne," it is actually a malt liquor spiced with yeasts normally used in wine fermentation.
Originally launched circa 1939 as the product of the Metropolitan Brewing Company in Trenton, the bubbly product was made in Trenton at Lalor and Lamberton streets until the 1980s. The company moved when it was sold to the Heileman Brewing Company in Wisconsin and then to its current owner, the Los Angeles-based Pabst Brewing Company.
Champale's former office building, the former Delaware Inn, still stands and waits for its rebirth — potentially for the home of a seaport museum.
Available in three flavors — Golden, Pink, and Extra Dry — the beverage was also be noted for an aggressive ad campaign to appeal to young African-Americans with the slogan, "live a little on a little."
And celebrate Trenton's contributions to culinary culture.