When Ramesh Hayban went to open a Trinidadian restaurant, Hot on D Spot, in Hamilton 12 years ago, he turned to his nephew, Shazard "Todd" Mohammed, to help with some of the contracting work.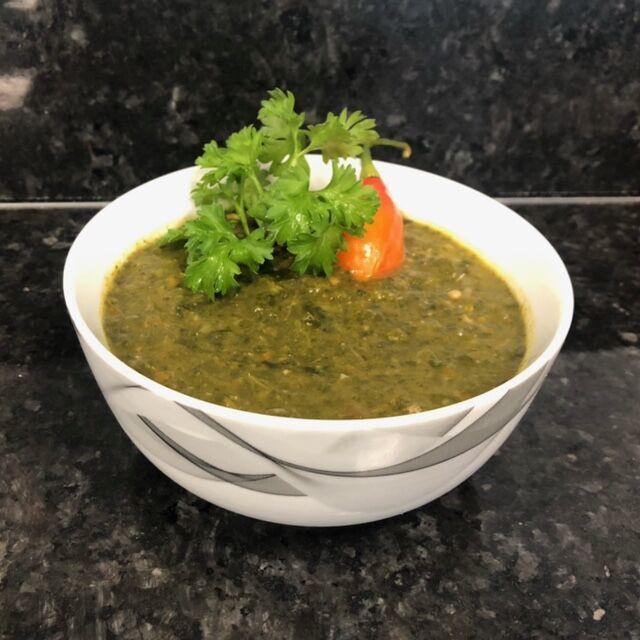 The experience building out a restaurant and, later, helping to run it, proved useful for Mohammed when he decided to start a Caribbean restaurant of his own: Roti Plus, which will be open for a year next month on South Olden Avenue, near the intersection of Cedar Lane.
Hot on D Spot has been very much a family-run operation since its inception, and Roti Plus is no different. Mohammed owns and operates this restaurant with his wife, Veera, mother Vidiah, and his father-in-law, Vishnu Jadoo.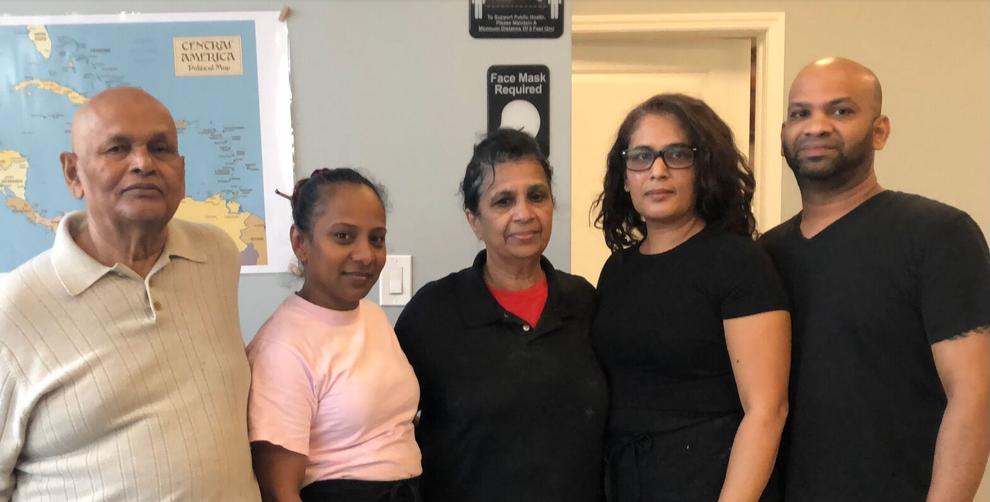 Mohammed and many members of his extended family have moved to the Mercer County area from Trinidad over the past three decades, and Roti Plus, like Hot on D Spot before it, features a variety of authentic Trinidadian specialties, including paratha, curry chicken, bake and shark, callaloo, and of course, rotis.
Trinidad and Tobago is an island nation just off the coast of Venezuela in the Caribbean Sea. Mohammed moved with his family to Mercer County in 2000 from San Juan, a town just to the east of the capital, Port of Spain.
Today he and Veera live in Ewing. Their daughter Neera, a recent graduate of Duke University, is in her first year of medical school in New York, while son Javid is a freshman engineering student at the New Jersey Institute of Technology. Both children attended Ewing High School.
Trinidad is known as a crossroads of Indian, African and Caribbean culture, and that is especially evident in its cuisine, which features a variety of curry dishes — including chicken, shrimp, goat, duck and potato — as well as the roti, a crepe-like flatbread that calls to mind Indian naan.
"What I tell people is that most of the food is originates from India with a Creole twist, an African twist," Mohammed says. "And there are also Spanish and French influences in our spices, even in our curry. What sets us apart from Jamaican curry is, in Jamaica they use the curry as a seasoning, as a spice. In Trinidad, we fry the curry down and then add the meat to the curry."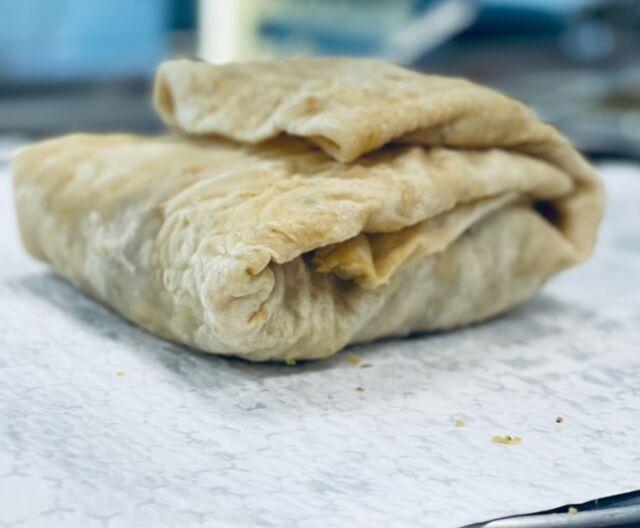 All the dishes at Roti Plus are made in house, and all of the recipes are family recipes, many of them belonging to Mohammed's mother and father-in-law.
The recipe for the roti skin comes from Vidiah. "My mother-in-law and her sisters, that's really a recipe they've perfected over time," Veera said.
Rotis are stuffed with pureed split peas (dhalpuri) or potato (aloo) and can also be stuffed with entrees like curry chicken, before being wrapped up in the flatbread. "You eat it like a big burrito," Veera says.
Another roti dish and Trinidadian specialty is paratha, also known as buss up shut.
"This one's really buttery, flaky it pulls apart very easily. It can be eaten with any of our stews and curries as well," she says.
The buss up shut recipe is also Vidiah's, as are many of the other baked items on the Roti Plus menu, like their salmon pie, aloo pie and Jamaican beef patty.
Roti Plus also has a number of dessert pastries on the menu, including currant rolls and coconut rolls, which also depend upon Vidiah's recipes.
On weekends, Mohammed cooks up a variety of specials, including the bake and shark ($12.99), traditionally made with fried flatbread, lettuce, tomato cole slaw and shark meat. (Less exotic bake-and dishes, including bake and chicken and bake and salmon, are available all week.)
Other weekend specials include whole red snapper (stewed or fried, $18.99) as well as a traditional Trinidadian Sunday dinner of macaroni pie, callaloo, stewed chicken and rice ($14.99).
Callaloo, the national dish of Trinidad and Tobago, is a vegetable dish, a stewed or steamed comfort food that can be different depending on where one is in the Caribbean. In some countries, including Trinidad and Tobago, it may be made with taro (known in Trinidad as dasheen) or water spinach, neither of which is always readily available in the United States. The Roti Plus version of callaloo is made with spinach.
"Callaloo is a poor man's food. When it first started out, it was like everything you can find goes in one pot," Veera says. "Each family probably puts a little more of something or a little less of something else. It's no one person's recipe."
The pandemic has of course made things more challenging than they might otherwise have been, especially in terms of in-house dining. But Mohammed says take-out business has been steady since opening, and he has noticed that more and more customers are asking if Roti Plus would consider offering DoorDash or Grubhub service.
Veera notes that while Mercer County has a sizable Trinbagonian population to support the restaurant, she has also been pleasantly surprised to see a wide variety of customers come through the doors, not all of whom may be familiar with the cuisine before stopping in for the first time.
"We have such a diversity of people from Hamilton and the surrounding areas who are willing to try the food, and after they come once they come back," she says. "It's nice to see that we have that kind of support from the people of the community."
Roti Plus, 1147 S. Olden Ave., Hamilton NJ 08610. Open Tuesday through Thursday from 10 a.m. to 8 p.m., Friday and Saturday from 10 a.m. to 9 p.m., and Sunday from 10 a.m. to 6 p.m. Phone: (609) 981-7171.