For more than a decade, El Tule Mexican and Peruvian Restaurant in Lambertville has featured ceviche on its menu.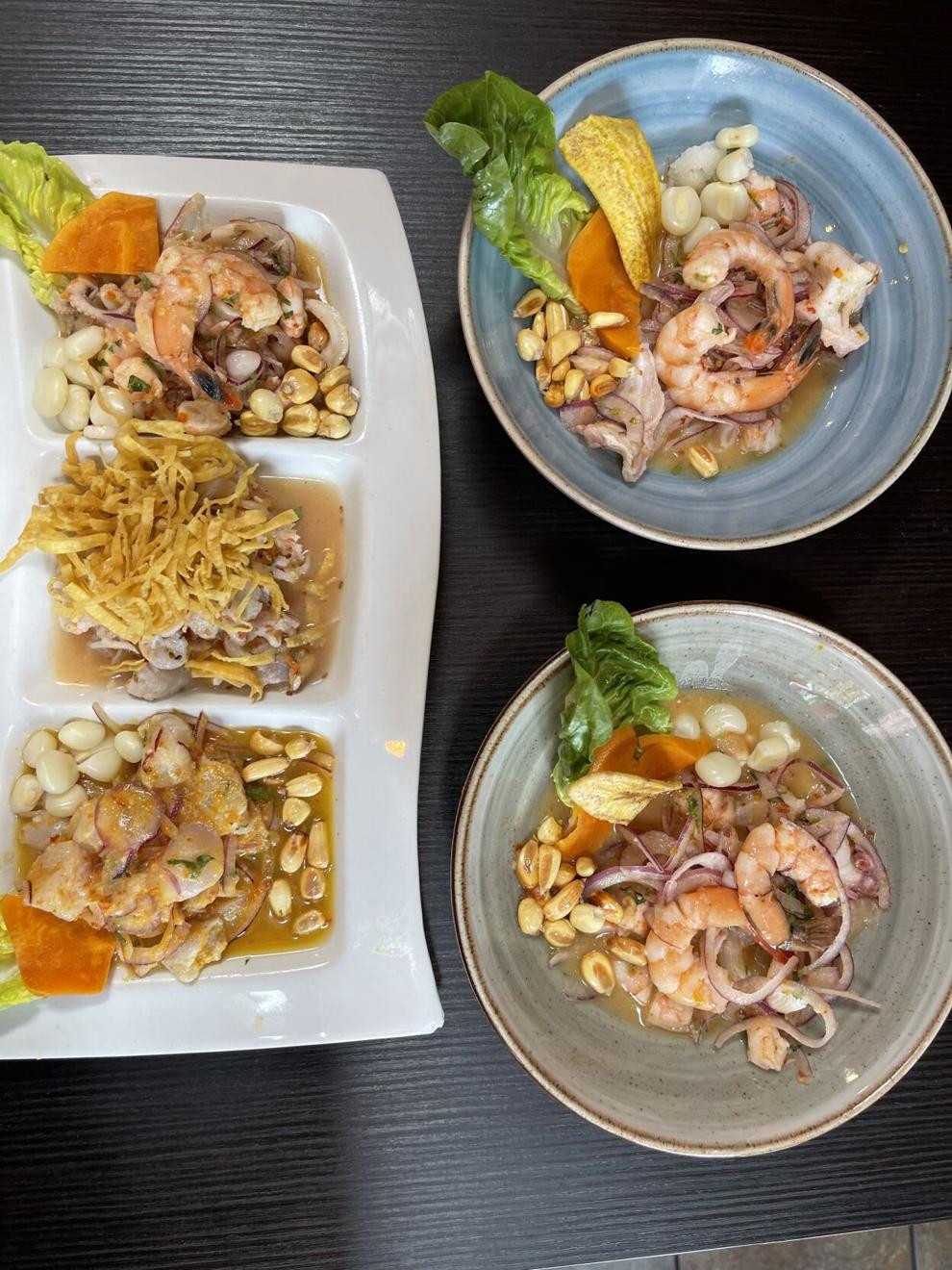 The refreshing seafood specialty is popular throughout Central and South America and the the Caribbean. But many consider it to be the signature dish of Peru, where June 28 is officially known as National Ceviche Day.
Carmen Egoavil is one of two chefs who share the kitchen at El Tule. The other is her son-in-law, Said Anguiano. Egoavil, a native of Peru, and Anguiano, who is from Mexico, together create and develop the flavors of the El Tule menu.
Even today, El Tule is one of the few restaurants in the region to specialize in Peruvian cuisine. So it has been a local destination for ceviche lovers since opening in 2011.
Ceviche consists of fresh seafood — often fish or shrimp — that is cured in citrus juice — usually lime or lemon juice. The citrus marinade does not cook the fish, but the acid in the juice gives the seafood the whitish appearance of something that has been cooked.
Onions, tomatoes, chili peppers, corn and cilantro are other ingredients one can expect to find in ceviche. The dish is often eaten as a snack or appetizer, and can be served with rice, tortilla chips, or even saltines.
Jack Egoavil is Carmen's son and a co-owner of the restaurant. "Ceviche is a signature dish from Peru," he says. "You can find ceviche in every South American and Latin Amerian country, but every country has their own version."
El Tule has a number of ceviche varieties on its menu, but three feature in its Ceviche Trilogy: ceviche limeño, ceviche mixto and ceviche chifa.
Ceviche limeño is a dish of corvina — a saltwater fish found off the coast of South America — cured in lime juice and served with Peruvian yellow peppers (aji amarillo) and Peruvian red peppers. Ceviche mixto includes the same ingredients plus cured calamari and shrimp.
The ceviche chifa incorporates the strong influence that Chinese cuisine has had on Peruvian dishes, with ingredients like sesame oil, sesame seeds and pickled vegetables. "We try to keep as authentic as we can," Egoavil says. "Ceviche in Peru is served with a sweet potato wedge, Peruvian roasted corn, onions and cilantro on top. And that is how it is served at our restaurant."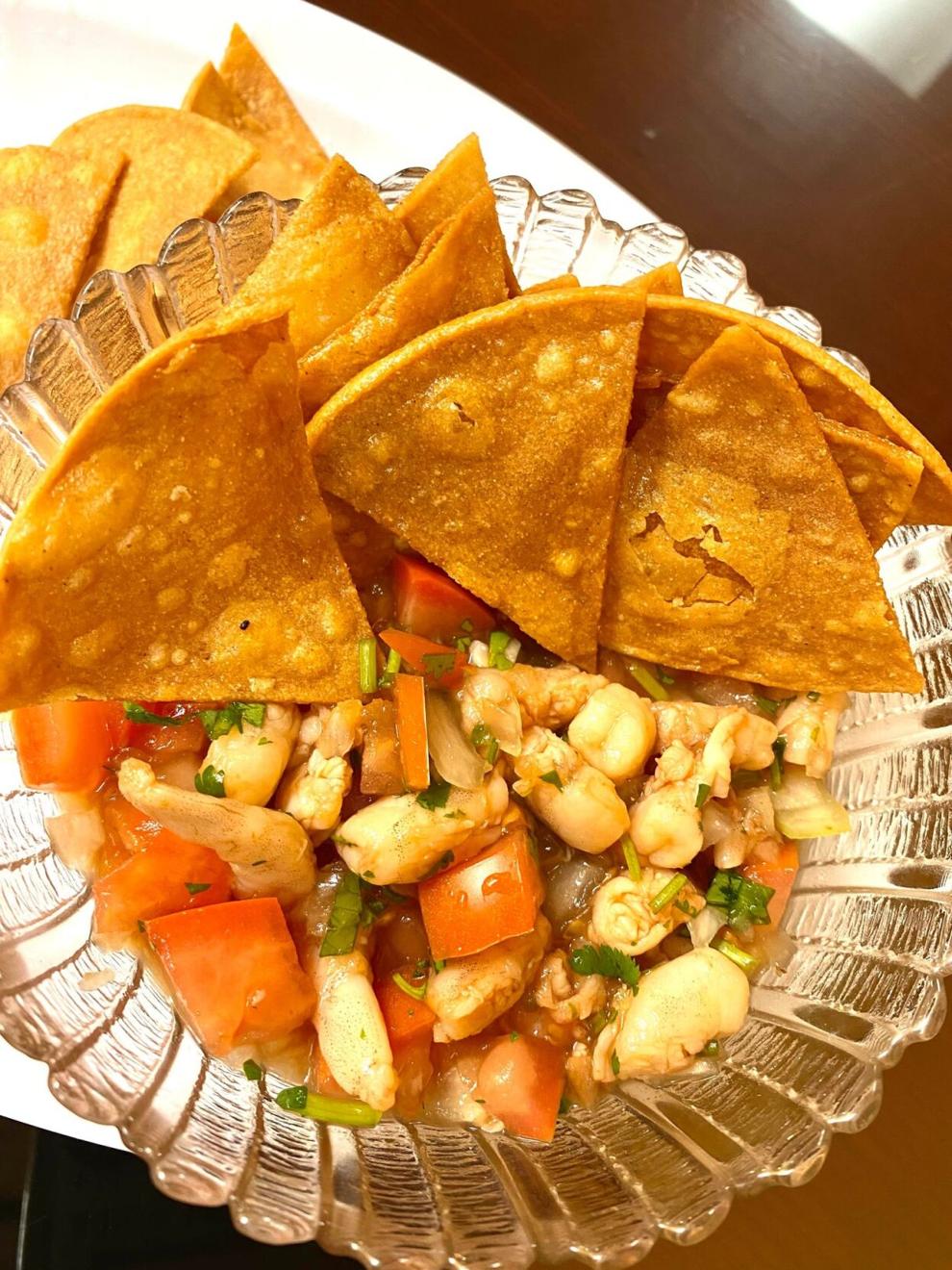 Ceviche may be Peru's to claim, but it is finding its way onto more and more menus these days, with chefs creating different versions depending on their own experiences and heritage. Que Rico Restaurant, which opened in Hamilton in September, has offered a Guatemalan take on ceviche on its menu from day one.
Que Rico's ceviche is made with cut-up shrimp, onions, tomatoes and cilantro in lime juice. It is served with house-fried tortilla chips.
Co-owner Alicia Vanegas says the recipe is a closely guarded secret, even in the family. "Only my mom (Alida Guerra) and my aunt (Rosa Guerra) know it," Vanegas says. "They're the only ones who make it, and they add their own seasoning and make their own sauce."
While Alida, who was the chef at Carisma Restaurant in Trenton for 10 years, is responsible for most of Que Rico's recipes, it is Rosa who makes the ceviche. "She takes so much pride in it," Vanegas says. "Since we opened, she's been the one to make the ceviche every single day. Even though it's a little pricier than the other snack items on the menu, people still will ask for it and we sometimes run out halfway through the day."
Other restaurants in the area provide other interpretations of the dish. El Negro de Oro, an Ecuadorian restaurant across Hamilton on South Broad Street, takes yet another approach to ceviche.
Its ceviche mixto is made with fresh white fish and whole shrimp cured in citrus and tomato juice, served with onions, cilantro and toasted corn. It is served with rice.
And ceviche is by no means restricted to Latin American cuisine. Scott Anderson, the acclaimed chef at Mistral in Princeton, currently prepares a small plate of hamachi (yellowtail) ceviche made with cucumber gazpacho, yogurt, dill and quinoa.
Egoavil says interest in ceviche has definitely gone up since his restaurant opened 10 years ago. He attributes this at least in part to the increased attention paid to Peruvian cuisine in recent years. Peru won the World Travel Awards' Best Culinary Destination award 8 years in a row from 2011 to 2018.
"Ceviche has become more popular as Peruvian cuisine has become more popular. People from all over the world go to Peru now just to eat," he says.
El Tule Mexican and Peruvian Restaurant. 49 Main St., Lambertville NJ 08530. Phone: 609-773-0007. Web: eltulerestaurant.com.
Que Rico Restaurant. 31 George Dye Road, Hamilton NJ 08690. Phone: 609-528-6161.
El Negro de Oro Restaurant. 1855 S. Broad St., Hamilton NJ 08610. Phone: 609-508-1083. Web: elnegrodeororestaurant.com
Mistral. 66 Witherspoon St., Princeton NJ 08540. Phone: 609-688-8808. Web: mistralprinceton.com.