October is here, bringing with it an array of autumnal beer, wine and liquor festivities in the area. From traditional German Oktoberfest celebrations to spooky festivals in the woods, there's an event for everyone (21 and up, of course) in New Jersey this fall.
Central Jersey Beer Fest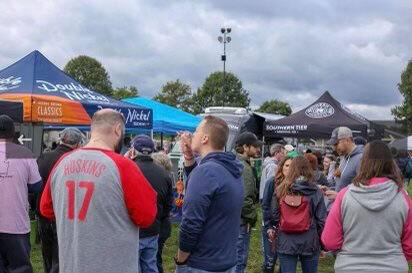 Blend Bar and Bistro in Hamilton will host its annual Central Jersey Beer Fest on Saturday, Oct. 9, in Mercer County Park (1638 Old Trenton Road, West Windsor Township) from noon to 6 p.m. The Beer Fest is celebrating its ninth year and is always a success, with an average of 3,500 attendees each year.
Antonio Carannante, owner of Blend, says it started off in 2013 as a much smaller pig roast and beer garden event and has grown each year into what it is today. For Carannante, working in the restaurant industry runs in the family: they've owned Brothers Pizza on Route 33 since the 1970s, and they acquired New Jersey Weddings and Events Catering in 2019.
The Central Jersey Beer Fest is a tasting festival that serves more than 100 different types of beer, cider, seltzer, wine and spirits for attendees to sample. "Our emphasis is local craft products, especially beer," says Carannante. River Horse Brewing Company, Heavy Seas Beer, Old Hights Brewing Co., Ship Bottom Brewery, Flying Embers and many more breweries have registered and will provide samples at the Beer Fest.
To accompany the drinks, refreshments will be available from a variety of food trucks and vendors including The Fry Guy, Master Asador Barbeque and Elisa's Catering. Small businesses such as Dee's Handmade Artisan Soap, Harry and Beck Custom Designs and Randazzo Cigars will sell their merchandise. Live music will be provided by country artist Lauren Davidson and Deep Release, a rock and roll band.
The Central Jersey Beer Fest attracts patrons from far and wide, "from Maine to the Carolinas" and throughout the Tri-State area, Carannante says. It's a "great middle ground for friends to reunite, with many transportation options nearby."
Carannante says that he and the team at Blend hand-select the beers, which is part of the reason the festival is so successful. Rather than choosing the drinks based only on what is popular, they work closely with the breweries to bring rare and exclusive items to the festival. A lot of what attendees can sample is not readily available at the local liquor store and is limited in quantity.
Carannante and the rest of the team are busy preparing for the festival and are looking forward to it. "It's fun seeing friends and family gather together in groups, seeing them laugh and have fun while they're learning about new beers," he says.
Central Jersey Beer Fest tickets are $40 to $50. General admission for food trucks and live music is available for anyone not interested in alcohol tasting for $15. The event's title sponsors are Blend Bar and Bistro and Smires and Associates. For more information , visit cjbeerfest.com.
FOPOS Oktoberfest
For a more intimate and traditional Oktoberfest experience, consider the Friends of Princeton Open Space (FOPOS) Oktoberfest on Sunday, Oct. 17, at the Mountain Lakes House (57 Mountain Ave., Princeton). The event is celebrating its second year after debuting in 2019 and skipping 2020 because of the pandemic.
FOPOS president Wendy Mager says the events and development committee planned the first festival as a way to honor the volunteers who have given their time to the organization. This year it has been especially important to recognize the volunteers who have remained steadfast through COVID-19.
The FOPOS Oktoberfest, which will take place from 5 to 7 p.m., will feature a selection of craft beers as well as "big pretzels and other things you might associate with a traditional Oktoberfest," says Mager. In 2019 between 50 and 75 people attended, and this year, they have increased advertisement of the event. Owen Lake and the Tragic Loves, an electro-country performer, will provide live music; Owen Lake, also known as Jeff Snyder, is Princeton University's director of electronic music and director of the Princeton Laptop Orchestra.
At the FOPOS Oktoberfest, they'll be "channeling a happy spirit in a beautiful setting," as Mager puts it. Attendees can enjoy a craft beer on the terrace overlooking the lake and admire the colors of autumn. For tickets, $50, visit fopos.org/events-programs.
Witchcraft NJ
For a uniquely thrilling festival experience, there is Witchcraft NJ, which describes itself as "a mystical encounter with broos and spirits." The name itself plays on craft beverages, but it evolved into much more than a mystical drinking experience. Jon Henderson, producer and CEO at Good Time Tricycle Productions, the organizer of the event, calls it a "multilayered beer experience. There's nothing on the East Coast that exists like it."
The event is in its second year; it should be the third, but Witchcraft NJ was cancelled last year due to COVID-19. Taking place on Saturday, Oct. 16, in the middle of the woods at Paradise Lakes Campground in Hammonton (which Henderson likens to Camp Crystal Lake: the perfect location for a spooky evening), Witchcraft NJ is a sampling experience that will feature craft beers and distilled spirits from breweries like Dogfish Head Craft Brewed Ales, Bolero Snort, Armageddon Brewing, Little Water Distillery and Pinelands Brewing Company.
Good Time Tricycle works with a lot of different beverage partners, and they've selected a handful that work well with the festival's Halloween theme. Mystical Moon Creations, Indigo Sol Enchanting Goods and Gifts, Witchy Woods Apothecary and other merchants will sell their wares.
In addition to drinking, eating and shopping, Witchcraft NJ will feature additional enchanting entertainment including fortune telling, a pumpkin pie eating contest, seances, professional pumpkin carvers, a horror makeup seminar and more. According to the event website, "the most iconic old school monsters" will be in attendance. Attendees are also highly encouraged to come in costume; there is a contest with a cash prize for the best-dressed.
Witchcraft NJ, Henderson says, is "not anything remotely close to a traditional Oktoberfest."
For more information on Witchcraft NJ or to purchase tickets, $65, visit their website, witchcraftnj.com.
Stafford Fall Wine Festival
For those who prefer wine over beer and spirits, try the Stafford Fall Wine Festival on Saturday and Sunday, Oct. 9 and 10, in Heritage Train Park (49 West Bay Avenue, Manahawkin). The event takes place from noon to 5 p.m. both days and will feature fine wines from New Jersey wineries such as White Horse Winery, Chestnut Run Farm and Cream Ridge Winery for sampling.
On Saturday, patrons can enjoy a costume contest, hayrides, a Halloween parade and more, and on both days food trucks and various vendors will be available, as well as live music (on Saturday, The Impulsives and Sunday, Acoustic NRG). Tickets, $20 and up, can be purchased at eventbrite.com/e/2021-stafford-fall-wine-festival-tickets-165336843951.
Moery's Pier Oktoberfest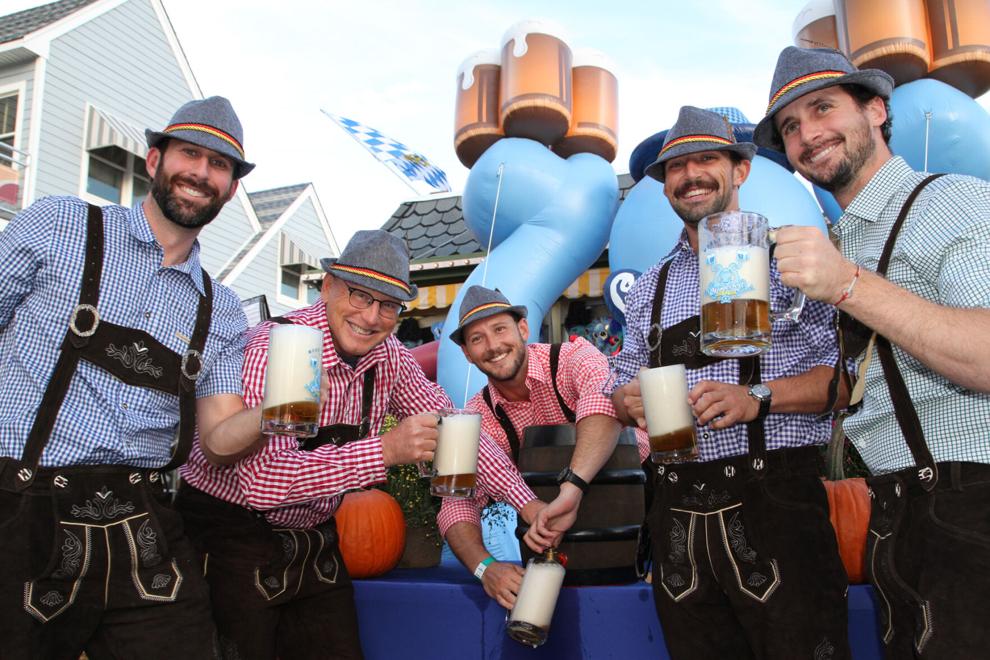 Finally, for some old-fashioned fun on the boardwalk at Wildwood, visit Morey's Pier Oktoberfest from Friday through Sunday, Oct. 1 to 3 and Oct. 8 to 10. This event features a special menu at Jumbo's Pub and Grub including pretzels, bratwurst and a wide selection of beer to be enjoyed in an outdoor beer garden. They'll have live music and entertainment, and this event is kid-friendly, as the rides will be open. For more details or to purchase tickets, visit moreyspiers.com/event/oktoberfest.
Prost!