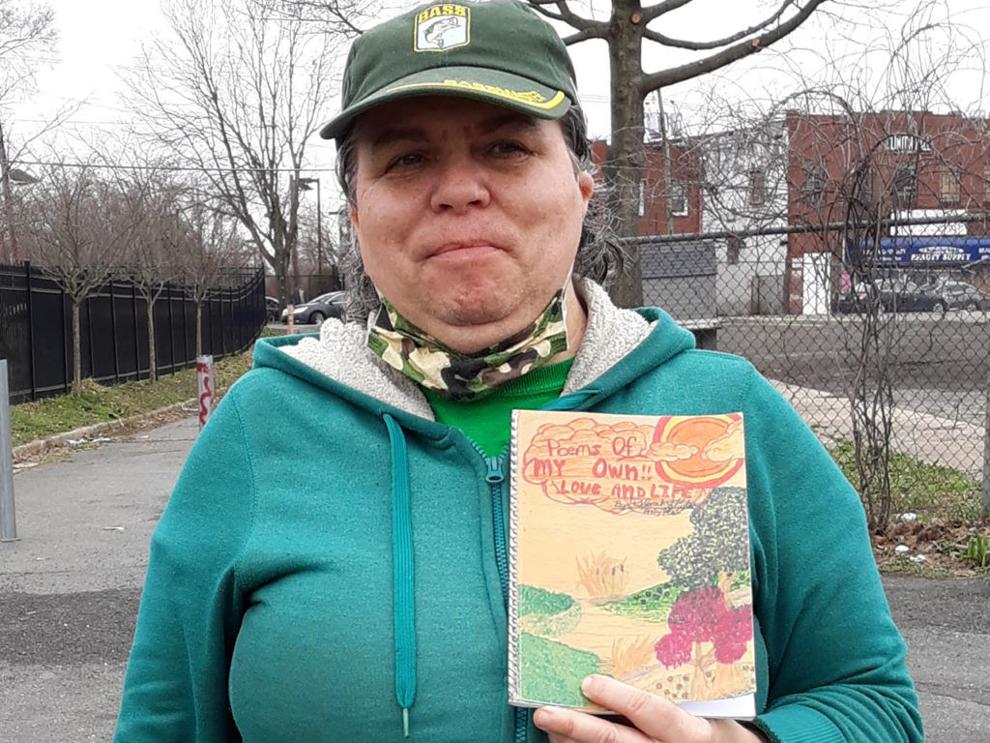 "Welcome, everyone, to my first poetry book," writes Deborah Kisela on the opening pages of "Poems of My Own: Love and Life."
"I'm now 54 years of age and finally getting a poetry book published! Yeah!! Thank you, Lord Jesus!!" exclaims the writer who saw her book recently printed by the Trenton Area Soup Kitchen (T.A.S.K.), where she participates in sessions conducted by the A-Team artists.
Kisela says her first 12 years of life were spent in Hamilton, "moving from one area to another. The later years of my life were spent in Trenton, Freehold, and Cranbury."
Married at the age 19, with two grown children and four grandsons, and now raising two of her grandchildren, Kisela notes she has been writing poems from the age of 12 and that each are "like a story in themselves (and) published in a few anthologies.
"Now after many years, I am finally getting a book published. Thank you, T.A.S.K., and my creative writing group at T.A.S.K."
Here the poet shares a seasonally appropriate work:
Spring II
Spring has come upon us in a flash. I'm glad we
haven't had much of a Winter blast of snow!!
It is wonderful to see new life appearing on the
trees, also amongst the ground all around, as the
flowers are blooming with new life, proving to me, that
"The Lord," is all over our Earth!!
You can see and hear the songbirds sing, such a
wonderful sight to see. The bright red cardinal a-glow
in the warm sun, a beautiful bird indeed, singing his
glorious song, in search of a partner to love and also
raise a family of their own.
The days are growing long and the nights
shorter, in no time at all the children will be playing
until sunset comes along and the summer will follow
right along.
Spring brings new life in the World all around,
You even see it amongst the ground, "What a glorious
season of the year!!"
"Poems of my Life," by Deborah Kisela, published by Trenton Area Soup Kitchen.