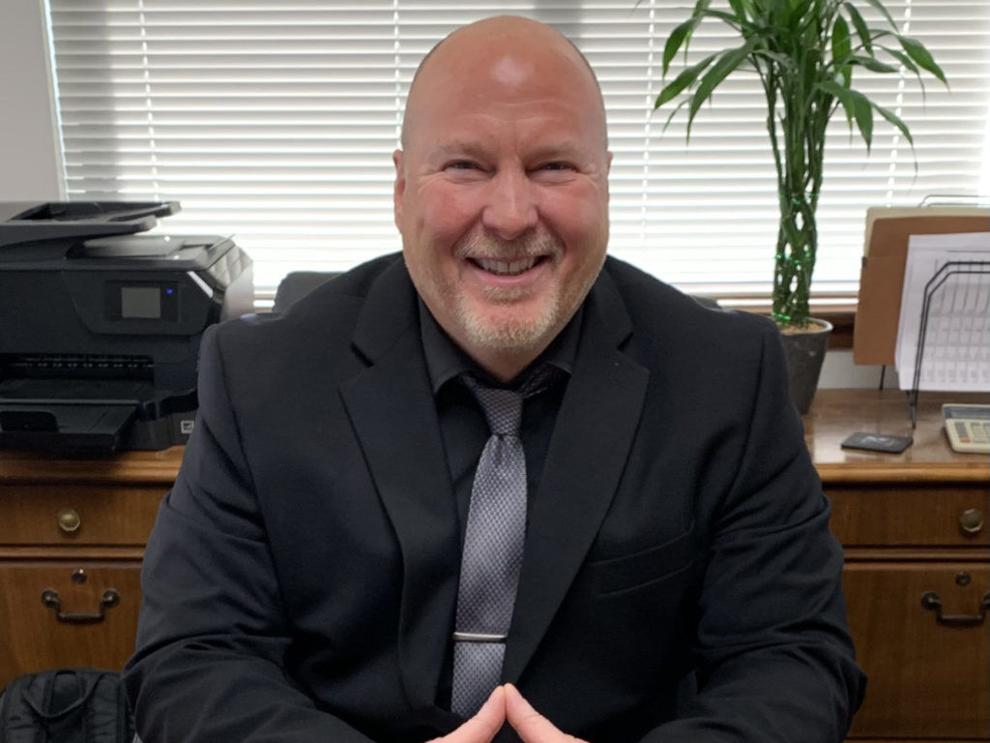 Starting this month, Hopewell Township is set to contribute a monthly column to Community News on a topic of interest to local readers. Up first is director of public works and acting township manager, George Snyder.
Life's most persistent and urgent question, "What are you doing for others?" is the question Dr. Martin Luther King, Jr., put forth in 1957 as he addressed an audience in Montgomery, Alabama. This is a philosophy that I believe should be instilled in every person who serves the public, as an employee or a volunteer.
My name is George Snyder, and I am the director of Public Works for the Township of Hopewell. Currently I am also serving as the acting township administrator as interviews are progressing to replace our long-time administrator, Elaine Borges, who retired at the end of 2020.
To me, work is much more meaningful when I am contributing to the team in such a way that the department, organization, and community is improved as a result of my efforts.
I am committed to growth in my role as I serve the Township. During my 34 years of service in municipal government I have earned certifications in Public Works Management, Recycling Coordination, and Sustainable Resource Management. I am entering my fourth year as director of public works for Hopewell Township, and also perform the duties of Recycling Coordinator and Clean Communities Coordinator for the Borough of Farmingdale.
Environmental stewardship along with sustainability projects are at the core of my training, work ethic, and goals.
I am grateful to be a part of the Hopewell Township community. I felt an immediate connection from the first time I visited on a class trip from Jersey City to Washington Crossing State Park. The history surrounding the canal and river left a lasting impression on me.
The second time, I spent a significant amount of time in Hopewell was when my son and I visited the Revolutionary War sites to satisfy his interest in military history. As fate would have it, I now have the daily pleasure of enjoying and contributing to the wealth of activities the area has to offer.
The strategic plan of the township leadership team aligned with my personal mission of providing first class service and implementing best management practices, while always keeping fiscal responsibility at the forefront of what we do. Strong leadership, ethical decision making, accountability, communication, and transparency are the five pillars of the mission that keeps the township on track, and to which the entire Hopewell Township team aspires.
One upcoming project I eagerly look forward to completing is a 1,300-linear-foot walking path that the Public Works and Community Development departments will be building to connect the Lawrence Hopewell Trail to a parking lot along Carter Road. This connecting path will provide safe access to parking for hikers and bikers using the trail.
Public Works recently completed 2,300 linear feet of walkway connecting the intersection of Burd Road and Pennington-Harbourton Road to Timberlane Middle School, and a parking lot on Woosamonsa Road for Woosamonsa Ridge hikers, adding to the many locations residents can enjoy what Hopewell Township has to offer.
These are examples of what Public Works is doing as public servants for the Hopewell community.
I am gratified to be a part of multiple communities. My wife and I are almost empty nesters, having raised three children and a rescue dog while residing along the Jersey Shore. Our eldest son has a degree in audio engineering and works as an event technician, our middle son is a lance corporal in the United States Marine Corps, and our daughter is earning a degree in Fashion.
In my spare time I volunteer with the Hopewell Valley Veterans Association, at church, and I play guitar in a classic rock band and our church worship team. Feel free to contact Public Works at publicworks@hopewelltwp.org with questions or comments.