Each November, I like to do a piece about gratitude. My version of Thanksgiving does not rely on the suggestion of past unity, but rather the appreciation of what we have now and the prospect of shared unity for the future.
In Hopewell Valley, there are plenty of blessings to count. According to studies done by the Mercer County Park Commission, Hopewell Valley has by far the greatest concentration of preserved green spaces in Mercer County. According to state statistics, our residents are in good health, and according to the Department of Education, we have fewer students living in poverty than other school districts in the county. That's like winning the thankfulness trifecta.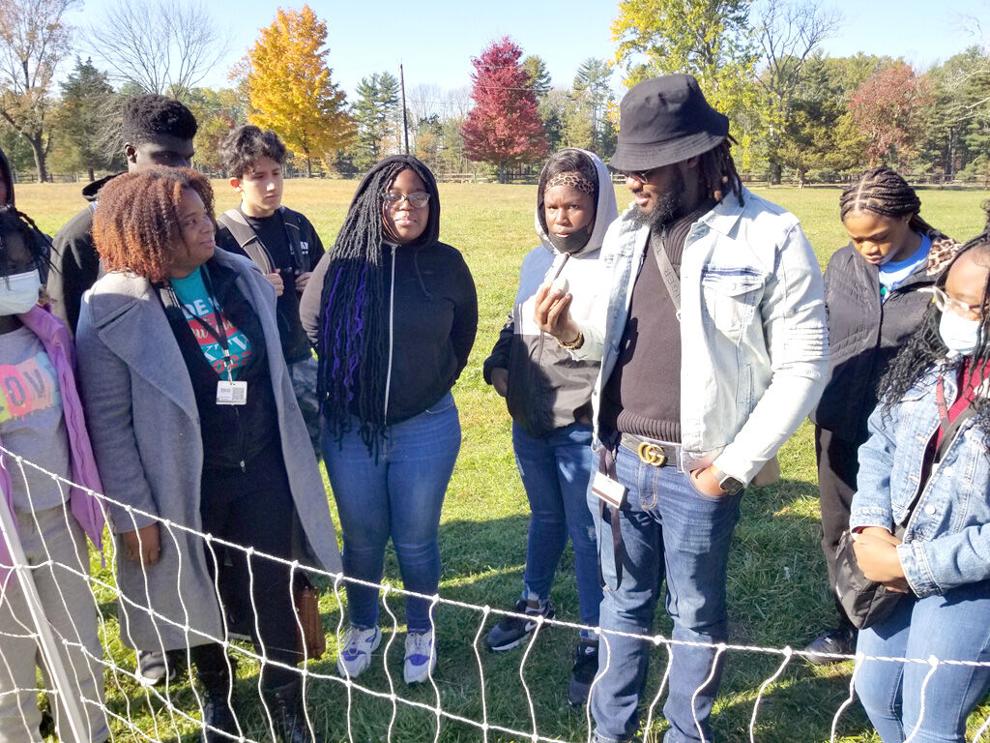 When my kids were young, an aspect of living here that I always treasured for them is our Valley's rural personality. It is the perfect balance: close enough to urban areas for culture and interest, but far enough away to immerse us in nature.
We are surrounded by farm stands and CSAs, and my children always knew where their food came from. My boys both helped in the kitchen. When they were toddlers, we'd go to the CSA for produce, and when we got home, they loved pulling basil leaves from their stems to make pesto. When they were older, they'd ride their bikes to Kerr Farm to get us the best corn.
Thanksgiving is a time to appreciate indigenous food choices like winter squash and pumpkins, as well as the traditional turkey. My friends get turkeys from Wildflower Farms in Pennington or Doublebrook in Hopewell. While high end restaurants can brag about being "farm-to-table," Valley residents can live it.
Yet, viewed from our Hopewell bubble, it is easy to forget that we are the exception and not the rule. The majority of folks may not know where their food comes from and most have never had the opportunity to harvest fresh vegetables or experience the taste of fruit picked straight from the vine.
Some local organizations are working to change that situation. The Outdoor Equity Alliance, a fiscally sponsored program of FoHVOS, is a coalition of organizations with the common objective of delivering "Nature For All." Local nonprofits, government agencies, school districts, and businesses work together to create experiences that inform and inspire people of all ages, ethnicities, abilities, and income levels to enjoy nature and the outdoors. The Alliance pays special attention to removing barriers to participation. 
One particularly innovative program was a high school farming internship known as "The OEA Agrihood," which was funded by Janssen, BMS, and New Jersey Conservation Foundation. Twenty High School students from Trenton Central, Mercer County Tech, Achievers Early Academy, STEM Civics, Pennington School and one homeschooler worked with local farmers and community experts to learn farming techniques, history, and other marketable skills through a combination of Zoom classes, field work, and projects.
The Agrihood was initiated in February 2022 and interns began by learning that farmers can't choose their weather. They went out on a slushy day to Cherry Grove Farm to plant seeds in the greenhouse.
Subsequent sessions taught the importance of land ownership and the history of redlining that made landownership far more difficult. They learned about food prep, storage, and seasonal eating. Field work continued at several local farms, including Gravity Hill, Wildflower, Capital City and Howell Living Farms. One notable final project was working with farmer Rob Flory to plant the seeds and prep the land that became the True Farmstead at the Stoutsburg Sourland African American Museum.
Improving local access and growing your own food had mass appeal for these students. They not only enjoyed the benefits of healthy eating but also gained exposure to STEM, economic, and farming opportunities. Students also learned home planting and urban gardening techniques.
The OEA and Agrihood students later went on to found The Black Farmers Market at the Juneteenth Celebration. In October, MCCC Upward Bound contracted with the OEA to offer a condensed Agrihood program to Trenton students from low Income families whose parents never completed college. In addition to attending short online course work, students interacted with farm animals, picked vegetables and baled hay. They even got to keep some of the veggies that they harvested.
Now we can take a wider view as we give thanks at the upcoming holiday. Our gratitude extends from appreciation of our own beautiful surroundings, good health and comfortable living to recognition that local coalitions that include colleagues and friends are working together to ensure that others can also improve their surrounding communities, health outcomes and economic benefits.