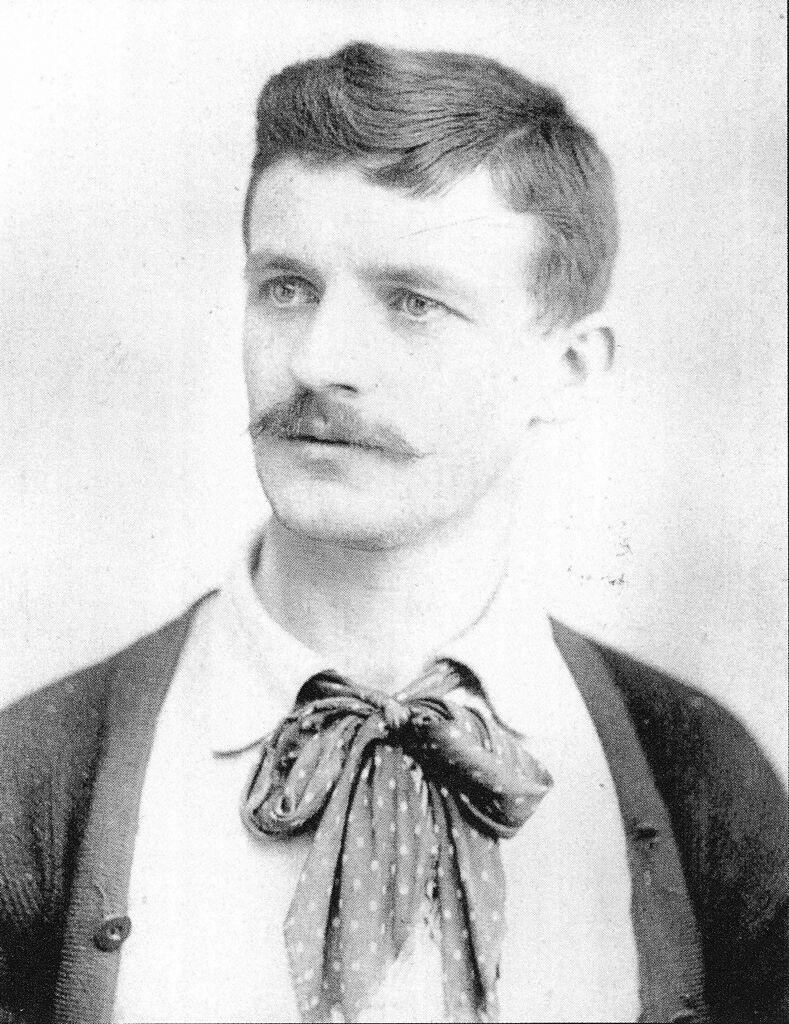 For three days in July of 1863, the carnage of the Civil War swept the bucolic landscape of Gettysburg, Pennsylvania with unimaginable bloodshed. Bodies of soldiers and horses alike were strewn across desolate fields and forests as fodder for the worms. Battered and broken, the Union and Confederate Armies retreated, the town eventually healed, and the battlefield became hallowed ground for those who perished as their ultimate sacrifice. Slowly, states erected monuments to the bravery of fallen troops. These are stone sentinels that visitors can admire today.
One of the most recognized monuments at Gettysburg National Military Park pertains to the 96th Pennsylvania Volunteer Infantry Regiment. Carved from a ten ton block of New Hampshire granite, the monument commemorated the actions of Union Major William Lessig and his 356 men as they held the line against the attack of General James Longstreet and his troops on the second day of battle. Lying on their stomachs in the stagnant mud against the summer heat around Plum Creek near the Wheatfield, 126 men and six officers would lose their lives. Of those that died, the ripe conditions for disease would claim the lives of 86 men.
Dedicated by the State of Pennsylvania in 1888, the monument of a soldier lying on the ground with musket poised was meticulously carved by mallet and chisel at a former horse stable in the town of Pottsville. Its creator was August Zeller (1863-1918), a young sculptor who was four months old when the Battle of Gettysburg raged.
Born in Bordentown to Wilhelm and Susanne Zeller, August was one of five siblings. When he was four years old, the family moved to nearby Fieldsboro, where his father opened a general store and eventually became the town's postmaster. Two years after his mother's death, August left home at the age of 14, travelling to Philadelphia for employment.
Working as an apprentice at Struther's Monument Works during the day, he took evening classes to improve his skills through artistic instruction. Although exhausted, he desired to create an endearing monument for his mother's gravesite in Bordentown Cemetery. With a block of Carrara white marble that he had delivered to the tool shed behind his father's store, at the age of 19 he set out on a laborious project that took him two years to complete. During this time, he also studied art at the Pennsylvania Academy of the Fine Arts under the tutelage of educator, painter, and sculptor, Thomas Eakins (1844-1916). Upon completion of his mother's monument which was entitled "The Slaughter of the Innocents" and depicted a Judean mother cradling her infant son in defiance of King Herod's orders to massacre all infant boys, the monument was exhibited at the National Academy of Design in New York City in 1884.
Thereafter, it was transported to Philadelphia where it was displayed at the Pennsylvania Academy of the Fine Arts until 1895. It wasn't until 1919 that it made the journey home to the Bordentown Cemetery where it was installed on the family plot. However, by the 1970s, the fear of vandalism prompted existing family members to extract it from the cemetery for safety. In 2004, August's granddaughter donated the monument to the St. Louis University Museum of Art where it is now centrally featured on the third floor for public viewing.
After four years of honing his craft with Thomas Eakins, August left Philadelphia in 1887and moved to the city of Pottsville, Pennsylvania where he won a commission to sculpt the 96th Pennsylvania Volunteer Infantry Regiment monument. This was the location where the regiment hailed as well as the home of its commander, Major William Lessig.
Upon the success of this endeavor, August was commissioned by city officials to design the Schuylkill County Soldiers' and Sailors' Monument. This massive undertaking involved 100 tons of granite for the creation of an 18'Corinthian column flanked by five larger-than-life figures cast in bronze. When it was completed two years later and unveiled before thousands of people lined along Garfield Square, August was not in attendance as he was already aboard a ship bound for France to learn more about stone sculpting from European masters.
From 1890 to 1894, August resided in France. Six months after arriving in Paris to attend school, he left his studies to work in the studio of well-renown sculptor, Auguste Rodin (1840-1917). Considered the founder of modern sculpture, August was blessed to be a part of this world. For the second time in less than a decade, he was learning art from a regal master craftsman.
He worked day and night on his creations which largely impacted his social life. At the boarding house where he resided, the only ray of light was his housekeeper, Louise Gerber (1871-1953). Eventually their relationship led to married bliss. At the Palace of Versailles where the ceremony was held, Rodin himself was honored to be among the valued guests.
Seven months later, the long hours and creative disagreements with Rodin emotionally drained August of his enthusiasm. After two years of tireless commitment and minimal recognition, it was time to part ways with his mentor. For the next year, he was employed by the French Cultural Society where he did restoration work and other tasks at the Palace of Versailles. This also gave him the opportunity to travel and visit other surrounding countries. Occasionally he carried a canvas, tubes of paint, and a wispy horse-hair brush, painting the vast countryside and its cherished landmarks.
But even then, he knew it was time to return to his native homeland. In September of 1894, August, his wife, and infant daughter packed their steamer trunks and set sail across the Atlantic Ocean on a vessel bound for Ellis Island in New York Harbor. He was anxious to jumpstart his dreams and put his knowledge to use.
Returning to Philadelphia, he created beautiful works of art while teaching students at the Spring Garden Institute for four years. In 1901, he executed sculpture designs for the Pan-American Exposition in Buffalo, New York and again for the 20' allegorical figure of Colorado for the imposing Colonnade of States at the 1904 World's Fair in St. Louis, Missouri.
Since these events were temporary, practically everything that was created was destroyed following its conclusion. Although this upset August, he was more concerned with providing a life for his growing family as his second child, a son, was born in 1896. Each day was different and each day brought new challenges.
In 1905, he accepted the position of Curator of Sculpture at the Carnegie Institute in Pittsburgh, Pennsylvania. Two years later, he became a faculty member and taught in the School of Applied Design at the Carnegie Technical Schools (Carnegie Mellon University). While employed as an assistant professor, he found the freedom to create a fair amount of art that he thoroughly enjoyed. One of his later pieces was the 16" statuette of a racehorse that he created in bronze. His knowledge had indeed come far from the early days of his youth working in the dark and cramped confines of his father's tool shed in Fieldsboro.
Then on a cold January morning in 1918, August unexpectedly died of a heart infection in his Pittsburgh home. He was 54 years old. Although this was a great blow to the surrounding community, many of his colleagues and students that attended the memorial service praised his indomitable spirit at being the best that he could be by inspiring others to do the same.
It was his wish to be buried next to his beloved parents at the Bordentown Cemetery. The following year, "The Slaughter of the Innocents" statue was installed at their gravesites in tribute to the achievements of August Zeller.
In life, he achieved more than name recognition for carving statues.
He carved out a life for his family.
He carved out a love for his family.
He carved out a love for others to experience his passion.