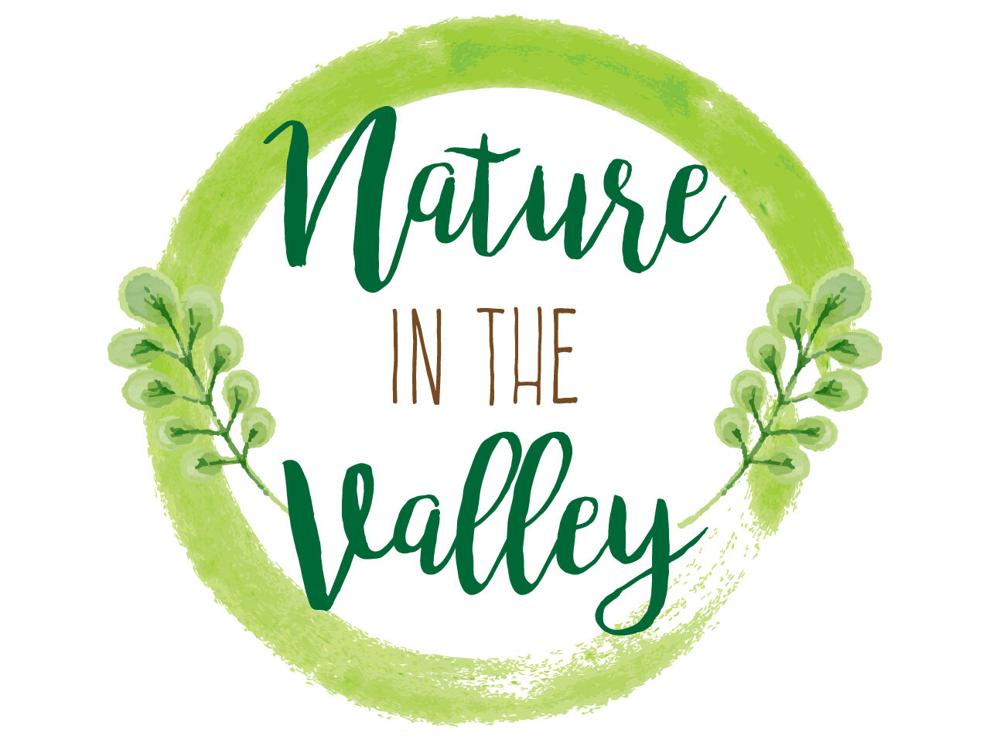 With a column entitled Nature in The Valley, it is not surprising that each April, I write an Earth Day piece. I must confess that my favorite was the Earth Day 50th Anniversary column, "Let's Not Return to Normal," penned in 2020 as Covid-19 was emerging.
It discussed positive environmental changes and offered a hopeful message from a naïve author who could not foresee the pandemic fatigue that would ultimately follow.
Yet, with the benefit of hindsight, I still believe that the pandemic provided people with some time to reflect and appreciate how the outdoors can contribute to overall health and wellbeing.
At FoHVOS, we saw more people using our preserves, gardening with earth-friendly native plants, and taking an interest in positive steps to help the earth. Flash ahead to today and though the intensity has decreased, those changes have endured.
In addition, the coalition of schools, nonprofits and government agencies that we co-founded in 2019 to remove barriers and inspire people of all ages, ethnicities, abilities, and income levels to realize the benefits of the outdoors, gained traction as the topic of environmental justice became more prevalent in the public domain.
In 2020, our local coalition formally became a FoHVOS fiscally sponsored organization known as the Outdoor Equity Alliance (njoea.org).
In 2021, the school district built on the momentum of increased awareness and introduced Green Week to expand the observance beyond a single Earth Day. Their theme for the inaugural Green Week was "Environmental Justice."
Green Week sought to unite the entire community around common goals of environmental justice and sustainability. HVRSD burnished its credentials by releasing a district wide Environmental Stewardship Statement which promised, among other things, to use resources wisely and mobilize "… our students, staff and the wider community, by providing them with the knowledge and skills to envision and create an environmentally just and sustainable future." 
Green Week put that statement into action by offering exciting community events every evening, and ensuring that students at each school engaged in projects to explore solutions to environmental challenges. Students and local environmental organizations led presentations and projects and keynote Green Week events included film screenings followed by panel discussions featuring local conservation experts.
My favorite community event was Eco-Trivia Night hosted on Zoom by CHS Social Studies teacher Aaron Lewy. It was a total blast as community teams of up to four screens were proctored by students to answer conservation-related trivia questions. Proceeds from the event supported the Outdoor Equity Alliance.
In 2022, the district's commitment to conservation reached new heights exceeding their original environmental stewardship statement. Students from the Youth Environmental Society (YES Club) guided by Carolyn McGrath, researched and developed a climate action proposal, which they presented to the HVRSD Board of Education.
Their proposal, adopted by the BOE, included recommended actions that would result in significantly reduced environmental impacts for the school District over the next decade.
Their climate action plan and video documenting the process were also entered into a statewide Student Climate Challenge. As a result, New Jersey's First Lady, Tammy Murphy, honored the YES team at Drumthwacket in Princeton with a first-place award and a $2,500 grant.
HVRSD Green Week also returned in 2022, featuring the theme of "Climate Solutions" and introduced events similar to the previous year but geared toward its new theme. The one event that remained unchanged was Eco-Trivia night benefitting the OEA.
* * *
That brings us to 2023. The Green Week theme is "Climate Action." It is befitting to move from solutions to action and Green Week activities will take action in many forms.
The 8-day "week" will run from April 15 to April 22 and kicks off on April 15 with YES club students supporting the final FoHVOS Clean Communities Day.
On Sunday, April 16, Hopewell Valley Central High School student sustainability leaders and fashion researcher Michelle Gabriel will host a screening and panel discussion of The True Cost: Fast Fashion film and discussion, from 4 to 6 p.m. at the Hopewell Theater. The film explores the environmental and human impacts of the fashion industry.
Beginning Monday, April 17, the elementary schools will be planting a variety of trees, native plants, vegetables, or herbs. Each school will lead outdoor lessons and learning activities that support the district Green Week.
Timberlane Middle School will demonstrate climate action by sharing the tremendous results they have achieved through their 2019 partnership with FoHVOS to install a Rain Garden to manage persistent flooding in front of the school. TMS serves as a model in effective stormwater management as statewide legislators continues to grapple with the issue.
TMS will install new signage that not only shares the engineering behind its rain garden, but also the benefits it gleaned converting the front lawn to meadow and how residents can do the same.
Central High School will house the lion's share of Green Week Activity action and begins by welcoming youth climate activist Nyombi Morris, who will be meeting with Hopewell students on Monday, April 17.
On Tuesday, April 18, CHS will screen a short documentary that includes Black farmers and the work that is being done to reclaim regenerative and ancestral farming practices. A follow-up panel of speakers will include Renata Barnes, OEA director of programs and community engagement, CHS student participants in the OEA Agrihood internship, and the owner of Pennington's Wildflower Farms, as well as FoHVOS board trustee Tomia MacQueen.
On Wednesday, April 19, at 7 p.m., the HVRSD Climate Action Committee will offer a presentation on their award-winning work to create the district Climate Action Plan. 
Throughout the week CHS Students will host a "Week of Climate Action at CHS" including a student lead climate solutions fair, climate careers panel discussion, climate mental health film, and a presentation by students who are going to Washington to advocate for climate education and youth mental health.
And of course, brought back by popular demand, on Thursday, April 20 Aaron Lewy will once again host my beloved Eco-Trivia night, benefiting the OEA. Carolyn McGrath has promised that trivia questions will be easier than past years, and great prizes will be awarded to the winners!
As I contemplate the communitywide Green Week offerings, I realize that the concentration of events around our schools is no coincidence. The greatest promise to address climate issues are the youth saddled with the need to avert the possible crisis that looms.
If we look to Hopewell as a model, we can find tremendous hope that our young people appreciate the many benefits of nature and are prepared for the environmental challenges they may face in the future.