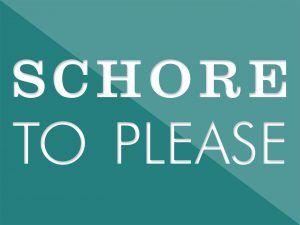 The nation is currently beset by people who want to ban books or, preferably, burn them, just like You-Know-Who. In most cases, these book banner-burners haven't read the books they want to ban because, in most cases, they can't read. And those who can read do so while holding a finger under each word and moving their lips.
With this backdrop, let us celebrate that bulwark against ignorance, the Hopewell Public Library. According to head librarian, Barbara Merry, there have been few complaints about the library's stock of books. Those very few objections tended to come from the ultra-sensitive left rather than the psychotically fanatical right (my characterization).
Such open-mindedness is a clear reflection of the enlightenment of the Hopewell community.
Since 1965, the library has been housed in what was once the Hopewell National Bank (built in 1870). The library has a collection of around 13,000 books. It is also a repository for historically valuable local documents including those pertaining to the Lindbergh kidnapping and paper scrolls depicting the lineage of ancient local families.
The bank's original vault with foot-thick walls holds the library's copier. It would have been an ideal location for the computer system, but the walls are too thick to be penetrated by Wi-Fi.
The Library has had its crises. Some months ago, its computer went rogue, like in some sci-fi horror flick, sending out notices erroneously claiming that returned books were now two months overdue. And if patrons did not return books immediately, a squad of library volunteers would come to their homes, seize all their household goods and break their legs. Furthermore, they'd lose all borrowing privileges.
Fortunately, the glitch was fixed before anyone got hurt.
Shortly after this situation was resolved, the library got rid of fines for late book returns relieving many from the onerous ten cents a day charges for holding on to "The Runaway Bunny" and "Fifty Shades of Grey" too long.
According to Ms. Merry, the fines were eliminated because it actually cost more to tally the nickels and dimes than the income received. Also, it provoked acrimony over being nickel-dimed.
However, a much larger crisis faces the library. It's quaint, it's cozy, it's historical, and it has good books, but it's too small. According to Library Board president, Woody Carsky-Wilson, "Shelf space is so limited that for every book acquired, another has to be discarded."
Furthermore, there's no space for the large audience that the library draws for various events and clubs, no room for tutoring or a staff office. "The library needs a community room, a space everyone could use free of charge."
Borough Council president and library trustee Sky Morehouse lists three options: "stay where we are, build a new building with increased services, or no library at all." Searches around town to use existing buildings have not panned out.
Mr. Carsky-Wilson says, "A new building must happen." Under consideration is the area around the Hopewell railroad station. He emphasizes that the Borough must incur "no costs, no bonding, no increase in taxes." Freeing up the bank building for occupancy by a business would contribute to the Borough's tax base.
To pay for a new building, the plan is to hire a professional fundraiser and solicit the required $1-3.4 million from local, private benefactors. A foundation already exists to handle donations. (Yes, do start fumbling for your checkbooks.) .
The library's survival is currently dependent on annual funding of $120K from the Borough and the formidable efforts of its part-time staff and volunteers.
To supplement the professional campaign and compensate for the loss of late-book fines, I propose additional money-making initiatives guaranteed to appeal to thrill-seekers of all ages.
On the second floor of the library, there is a tiny closet under a staircase that almost perfectly mirrors the space where a young Harry Potter was confined by the Dursleys. Patrons eager to relive the Harry Potter experience could be charged $1 per minute to sit inside that alcove. For the full Harry Potter experience, patrons could get themselves locked in for a whole night at a heavily discounted sum of $100. Alternatively, the closet could be promoted as a novelty honeymoon getaway.
Another sure-fire cash cow is the library's staircase, the steepest in North America and one of the many reasons the library is not ADA compliant. Children could be charged a modest toll to climb this glorious stairway to heaven which is uniquely equipped with parallel banisters, one for adults and one for kids. Art projects always in place await those children who have persevered and made it to the summit.
The downside of moving the library is that it would no longer abut the Hopewell Bistro, currently a hole in the ground soon to be filled by a hoity-toity restaurant. The days when you could readabook then go next door to drinkabeer would be over.