On June 19, 1865, Union soldiers brought news of the Emancipation Proclamation to enslaved people in Galveston, Texas. It was then they were finally freed — more than two years after Lincoln had issued the original proclamation.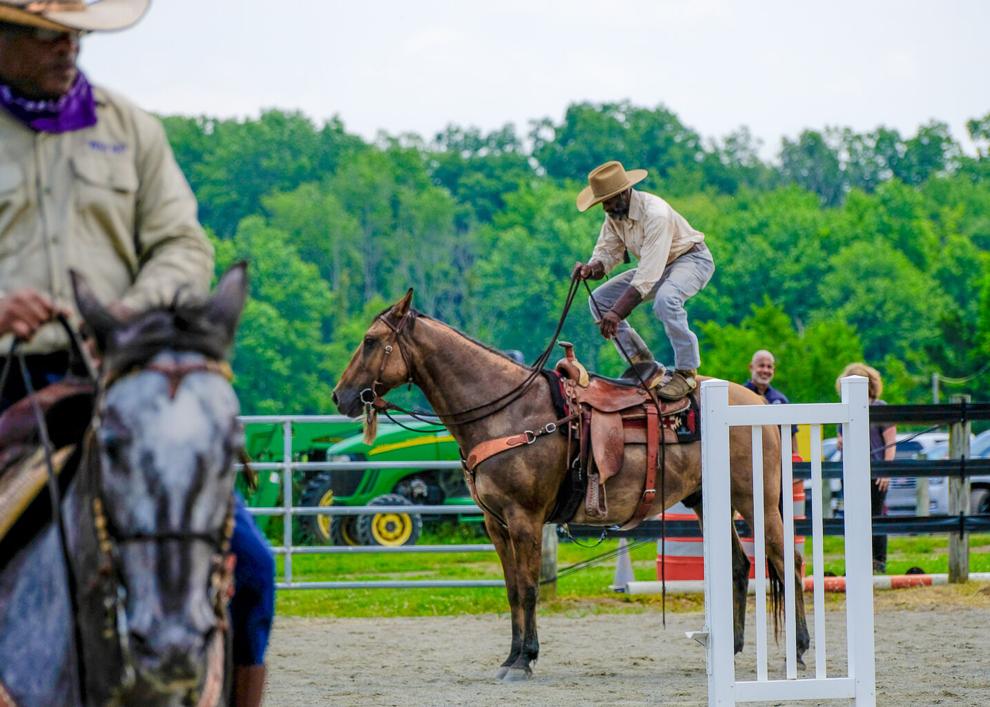 The belated announcement to end slavery is representative of the many struggles and delays African Americans continue to encounter on their journey toward equity.
The story behind that date, also known as Juneteenth or Freedom Day, was not uniformly taught throughout American schools. Last year, our local Legislative District 15 Assembly representative Verlina Reynolds-Jackson was the primary sponsor for legislation to recognize Juneteenth as holiday. The bill was signed into law a year ahead of the federal mandate.
LD-15 quickly tapped the Trenton African American Cultural Collaborative (TAACC) to envision New Jersey's inaugural Juneteenth celebration. TAACC, and its team led by executive director Latarsha Burke, began supporting Trenton festivals a decade ago, with programs like AA Pride Festivals, the African American Cultural Festival, and First Fridays.
The newly formed Outdoor Equity Alliance, fiscally sponsored by FoHVOS, was invited to join in the planning of what became a Mercer County-wide weekend festival that took place on June 18-20.
Juneteenth festivities in our capital city of Trenton were centered at Mill Hill Park. Activities included two music stages, a healthy living pavilion, and a literacy village, in additions to the scores of vendors and nonprofits. The Trenton Board of Education introduced Juneteenth curriculum which provided helpful background to students attending the event.
Several groups from the Hopewell Valley area, including the OEA, FoHVOS, Moms Demand Action, Seeds to Sew, SSAAM, and the Watershed Institute had information tables in Trenton as well.
The Outdoor Equity Alliance had a strong presence at additional Juneteenth events. OEA teamed with Howell Farm and HVCHS graduate Chef Donald "Post" Leake to pay homage to the rich history and sheer survival of enslaved Americans, by featuring a tasting of some of the foods that they created that are still enjoyed today.
OEA and the NJDEP Division of Parks and Forestry jointly presented a six-panel Oh Freedom exhibit detailing the history of Blacks on Battlefront and in the aftermath of the American Revolutionary War in New Jersey.
Hopewell Valley students and community leaders also commemorated Juneteenth locally. They came out to cheer for the Juneteenth Freedom Day Riders participating in a 50-mile bicycle loop from Trenton.
Hopewell Elementary and Bear Tavern schools were designated rest stops and PTO members served refreshments. Abdel Gordon, a longtime resident and graduate of Hopewell Valley schools read his own poem that shared the story of Juneteenth. Amie Rukenstein and Hopewell Borough councilman Ryan Kennedy led the volunteers at the schools.
Other Hopewell Borough Council attendees included Sky Morehouse, Chris Fossel, and Samara McAuliffe.
The Mercer County Park Commission hosted a Juneteenth celebration at their Hopewell Valley stables. Two hundred visitors were treated to demonstrations by black cowboys, black women equestrians, as well as the Crazy Faith riders.
In addition, Renata Barnes, Outdoor Equity Alliance coordinator, emceed the event and shared her research about the history of Black pony express riders, Buffalo soldiers, and jockeys. Hopewell Township committee members Julie Blake, Courtney Peters-Manning, and Kristin McLaughlin were among the audience members.
According to Latarsha Burke, "The success of the Juneteenth Weekend Celebration was made possible due to collaboration! We appreciate Hopewell Valley community leaders and their enthusiastic involvement."
OEA is composed of the Mercer County Park Commission, local land trusts, service organizations, and school officials throughout Mercer County partnering to create experiences that inform and inspire people of all ages, ethnicities, abilities, and income levels to enjoy nature and the outdoors.
The OEA and its members advocate for racial justice by promoting equitable access to our lands, programs, and career opportunities.
Lisa Wolff is the executive director of Friends of Hopewell Valley Open Space. Email: lwolff@fohvos.org.
Note: a previously published version of this story said that Latarsha Burke was involved in the organization of Heritage Days, which was incorrect.