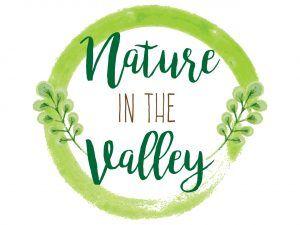 Carolyn McGrath recently received the 2021 Governor's Educator of the Year Award for her excellent work as an art teacher at Hopewell Valley Central High School.
As you might expect, her academic and art experience is exemplary. However, I asked her to be a Nature in The Valley guest columnist since her commitment to conservation is equally impressive.
Conservation often informs her many activities. For example, as advisor to the CHS Photography club, she had FoHVOS land steward and wildlife photographer Tyler Christiansen present his wildlife conservation photos. McGrath is also active on the district's green team and is the advisor for the CHS recycling club.
We've worked together for many years on conservation issues. In 2018, Ms. McGrath developed the Green Star program that recognized teachers as role models for green behavior using a rubric graded by academic essentials students.
Prior to the pandemic, Carolyn initiated the work to receive a Sustainable Jersey grant which both helped educate people about the negative impacts of single-use disposable items and reduced their use throughout the school district.
In May 2020, she spearheaded a screening of "The Story of Plastic," replete with a panel discussion featuring community experts from FoHVOS, Hopewell Valley Green Team, and the Watershed.
Most recently, McGrath created an artSpire, topped with a FoHVOS-inspired bee abode, that brought in one of the top auction bids for the Hopewell Valley Arts Council fundraiser.
She has a can-do attitude and will always go the extra mile to do right by her students and the environment. As a Community Conservation participant, she uses native plants in her own home's landscape. Finally, check out her #HVHugATree tree-hugging photo!
Carolyn McGrath is the perfect expert to discuss the intersection between art and nature and her message does not disappoint. Here are her unedited words: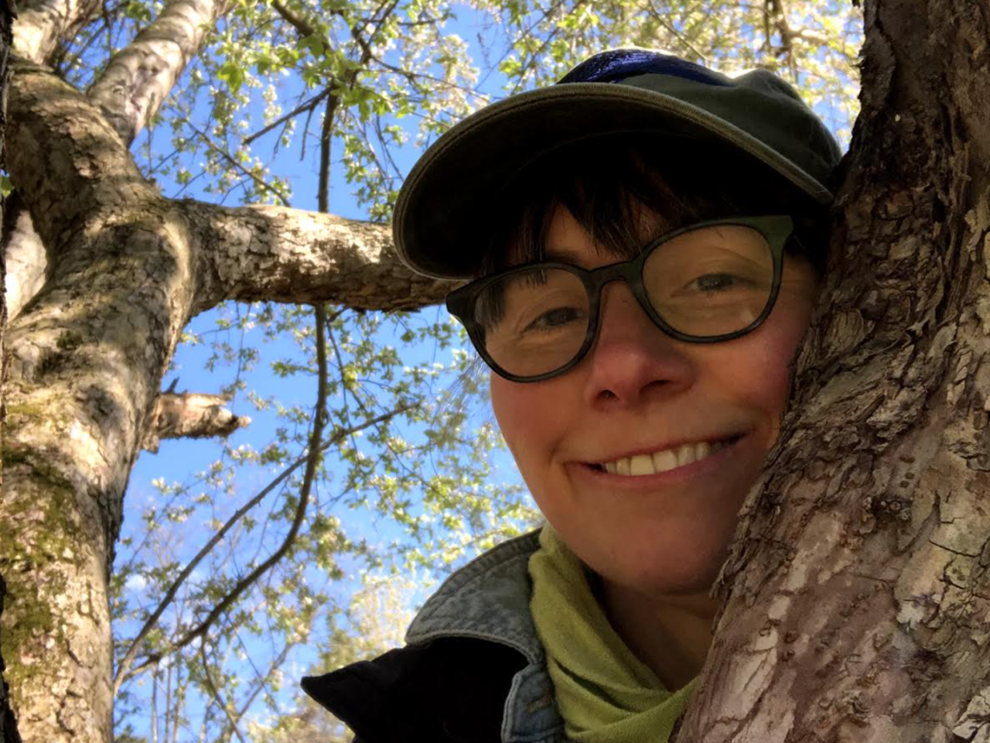 We live during a time when there are so many demands on our attention. Social media. The 24-hour news cycle. Emails. Texts. Zoom. Lots of Zoom. All of these offer the promise of connection with ourselves, with each other, and with the world around us. And to some extent they deliver.
But never fully. More often than not, we find ourselves overwhelmed with sensory overload, a constant buzzing in our bodies and our brains, and feeling disconnected from those things we so desperately need to sustain us.
I see this in my students, unable to look away from the flickering light of their phones and the glowing promise that offers. But for many years now, they have been increasingly reporting feeling anxious, unable to focus, and alone.
In the same way that a Zoom classroom cannot replace the real human connections that happen when students and teachers come together in the same physical space to learn from one another, screens are not a replacement for what we need as human beings to survive. And so the act of stepping away from them can be a radical act of kindness and love towards ourselves, each other, and the world around us.
What happens when we step outside of the flow of digital information? Initially, we feel discomfort and unease. But drop deeper, and stay there long enough, and we find something else there for us to experience.
Maybe we become aware of how our bodies crave movement. Or the color of the late afternoon sunlight. Or the kind words of someone sitting right next to us. Or the smell and taste of a meal. The present moment is a sensory experience.
And it is one worth fully exploring. Through a curiosity and openness to what is happening right inside and around us, we can discover a very real and satisfying sense of connection, belonging, and ease.
Ostensibly, I am an art teacher. But really what I am doing, what I have been doing for the last 23 years, is encouraging students to pay attention, to stay awake, to be aware of themselves, each other, and the world around them. And then to respond.
One method I have found that works reliably well is drawing. Students select an object with a significant amount of detail, gather paper and pencil, and try to recreate what they see.
Initial attempts, especially for those who have not drawn for many years, are often disappointing. Students say they can't draw, that they just are not any good at it.
But what I emphasize in the beginning, and throughout my foundation art class, is that drawing is not really about how well you can manipulate a pencil, but about how well you can clearly and accurately see.
Most of us don't look at anything closely or for long. We look long enough to categorize things according to preexisting mental categories. And then we move on. But, in truth, we haven't really looked at all. So in class, we practice ways of slowing down our looking, lingering there, and noticing what we see right in front of us right now.
I think about this as it relates to our natural world and what that requires of us in this moment in time.
So many of us are caught up in the busyness of our day to day lives, not taking long to look up from our screens to see what is happening all around us. This was true before the pandemic, but in many ways is even more true now.
But how are we to respond to the crisis of climate change that threatens not only human, but animal, and plant life as well, if we cannot see the world clearly enough to know how?
While this moment certainly requires us to take bold personal, collective, and legislative action, I propose another equally important response: I suggest that we regularly step away from our screens and step outside; that we take the time to slow down and to experience the natural world through all of our senses; that we practice the kind of deep looking that my drawing students, with patience and practice, learn how to do.
Because through this process, we realize that we are intimately a part of and connected to everything and everyone all around us. We are a piece of, not separate from, this complex and living ecosystem, this place that is our home.
Lisa Wolff is the executive director of Friends of Hopewell Valley Open Space. Email: lwolff@fohvos.org.