Happy Fall! Time has a way of slipping on by, doesn't it?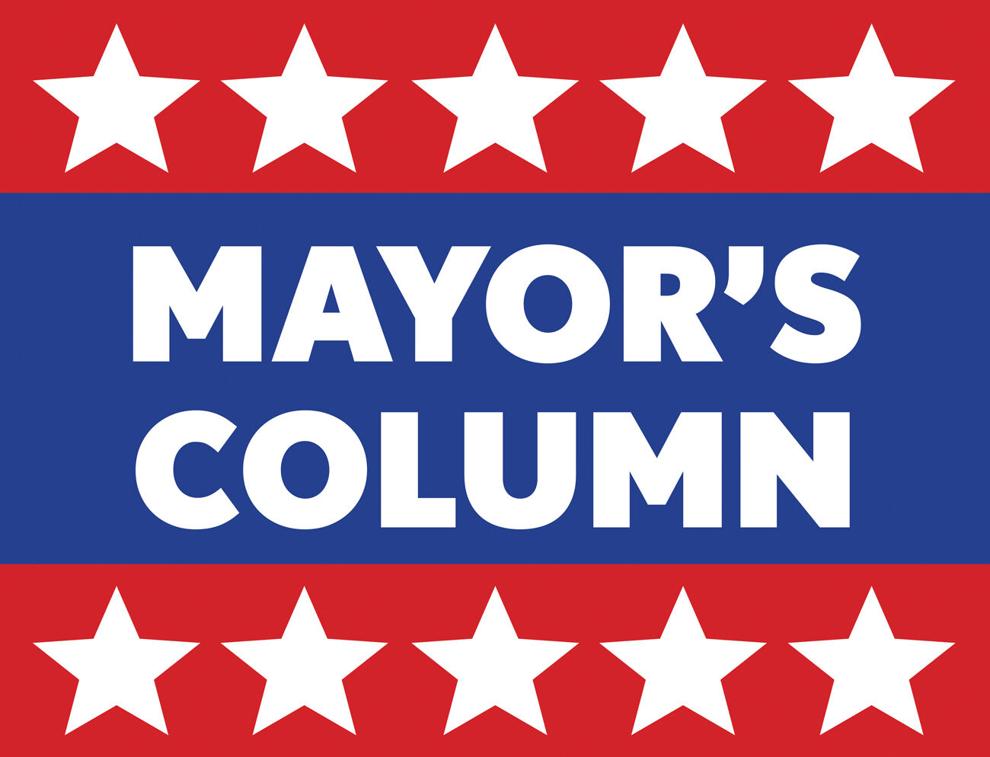 Speaking of time, while we may pick up an extra hour of sleep next month thanks to daylight savings time, we were unfortunately unable to overcome some time constraints and deadlines regarding this year's scheduled "Pay it Forward" event, originally scheduled for Oct. 4 at The Stone Terrace by John Henry's.
Thankfully, we will be able to hold that event in May 2023. We are grateful for the extra few months to get this one exactly right, both for our beneficiary and our very generous sponsors and contributors.
I am eternally grateful to longtime Robbinsville resident Ken Blando of Pulse Productions, who worked with our Communications and Public Information Officer John Nalbone to deliver another stellar State of Robbinsville Township video, which can be viewed at youtube.com/watch?v=NqzsUiyFfDk.
Ken's beloved wife, Katina, was in the final stages of her years-long battle with cancer during pre- and post-production of the video, but you would never know it. Ken was a consummate professional and produced another superb archival document, and we join him and their children in mourning the loss of Katina on Oct. 1.
In the 14-minute video I thanked my incredible team in Robbinsville, led by Administrator Joy Tozzi, for their dedication to our residents, and the pride they take in their jobs. They set out each day to serve … and serve they have. I may get a lot of the credit, but these are the people doing the heavy lifting day in and day out—the ones that make sure our community remains one of the most desirable places to live, work and play in all of New Jersey.
This was a very tough budget year, but our department heads made great sacrifices to position us for success both this year and moving forward.
An item I do hope impacts next year's budget is our Open Space Fund.
Robbinsville has the most aggressive Open Space program in all of Mercer County with approximately 2,000 acres preserved since I took office. It is the only area where I am proud to say we have the highest tax in the County.
We have preserved more acres than any other town, and we want to continue to do that because we have proven to be excellent stewards of those funds. We understand at the end of the day once properties such as Thompson Tract and the Lavender Farm are developed, they are gone forever.
As we did in 2016, we are humbly asking residents to support another slight increase in the Open Space Tax on the Nov. 8 ballot.
Miry Run ended up costing significantly more than we had hoped, and we want to make sure we have enough to fund and preserve some of the last substantial parcels in town.
Every house we do not build typically saves each taxpayer an average of $36,000 per year. Every acre we preserve over the long haul saves us money. It also creates more greenspace, wildlife, and a host of other benefits.
We do not use preservation recklessly. When we set out to preserve something, we think long and hard about it. We have acquired all our Township parks through Open Space. It is how we buy it. It is how we preserve it. It is how we maintain it. Miry Run is a notable example.
Yes, sometimes progress is slow, but mark my words—Miry Run will be the crown jewel of Robbinsville's open space program once our collective visions for that property are realized. Joy has done a tremendous job and spent countless hours with her staff applying for grants, gathering opinions from a wide range of focus groups and formulating a cohesive plan for that amazing parcel of land.
We are also trying really hard to maintain farmland. It is part of our tradition. It is part of our heritage, and anyone that has been to the grocery store recently knows why we need to keep and maintain our working farms in the Township.
Remember, the best way to reach us is to email Administration at mayor@robbinsville.net.
Even though we have had to push back this year's Pay it Forward, we are still collecting for the "We Love Our Robbinsville Neighbors" campaign and our fiscal sponsor—the C.A.R.E. program via PayPal at tinyurl.com/mvyea5tn.
Checks may be sent to: Jodi Stephens/Administration; 2298 Route 33; Robbinsville, NJ 08691.
Thank you to all our generous sponsors and contributors since the start of this initiative. To think that we are approaching half a million dollars raised for our friends, neighbors, and organizations in need since 2015 is something I could not have imagined.
Thank you, Robbinsville!