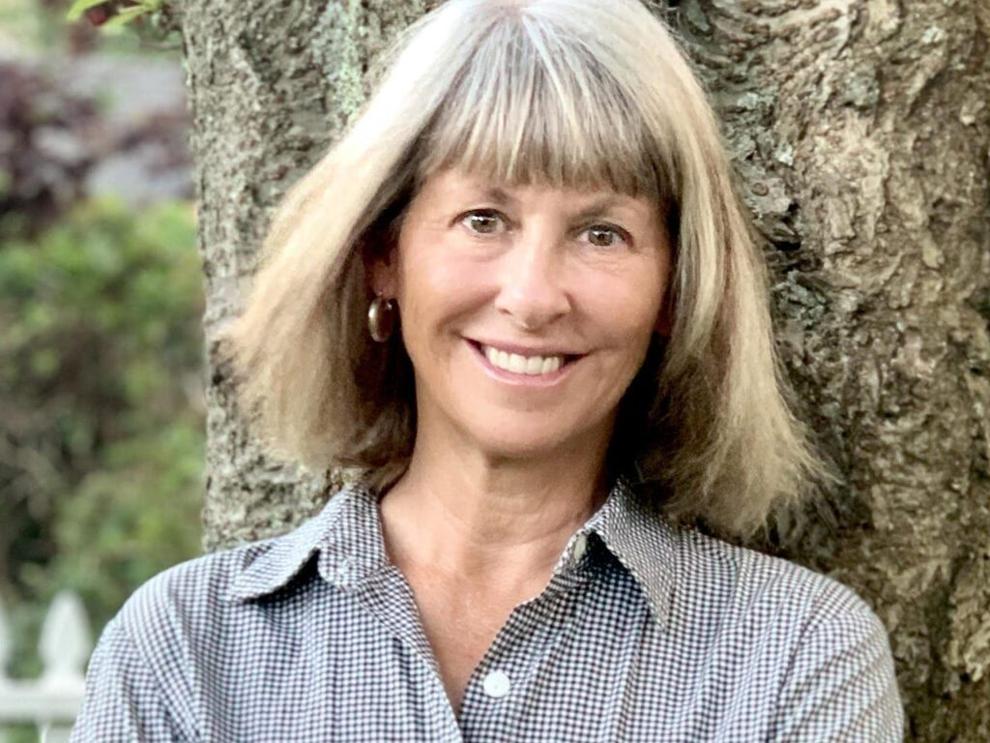 Five months ago, the energy consortium PennEast won what appeared to many to be a major victory in its long battle to build a natural gas pipeline in eastern Pennsylvania and central New Jersey, including Hopewell Valley.
The U.S. Supreme Court ruled in June that states could not stop private companies from acquiring land via eminent domain — even state-owned, conserved land — if the federal government had granted the companies that authority.
The 5-4 decision reversed a 2019 ruling by the Third Circuit Court of Appeals that blocked PennEast from condemning state property for the purpose of acquiring it via eminent domain.
But on Sept. 27, PennEast announced that it had given up on its 7-year quest to build the pipeline.
This was thanks in no small part to the grassroots efforts of many residents and local organizations in the region — as well as local government officials and a huge helping hand from the State of New Jersey.
The state had stood fast in saying that it would not issue to PennEast the environmental permits it needed, saying that the Clean Water Act protected the state's wetlands and waterways from pipeline development. PennEast cited its failure to secure those permits when it announced the cancellation of the project.
New Jersey communities that would potentially be affected by the pipeline have spent the past seven years voicing their opposition to the project. Hopewell's Patty Cronheim is one citizen who has been vocal from the start.
She got involved back in 2014 when she and several other Hopewell residents, including Sari DeCesare and Fairfax Hutter, formed Hopewell Township Citizens Against the PennEast Pipeline. HTCAPP has been crucial in keeping locals informed on the latest news on the pipeline.
She became so passionate about the cause that she turned it into a new career. She co-founded Rethink Energy NJ, a nonprofit organization that advocates for a swift transition from fossil fuels like natural gas to renewable energy, and spent several years as its outreach coordinator.
For the past year, she has worked as the campaigns director for the New Jersey League of Conservation Voters.
"This was a huge effort, with so many amazing people involved. NGO's that worked so hard, lawyers that worked so hard, citizen volunteers," Cronheim said in an October phone conversation. "People suffered a lot. We can't thank the landowners enough. I'm just really grateful to every single person who opposed this pipeline."
In the beginning, she said, almost everyone she talked to told her it would be impossible to stop PennEast. "That was the pervading philosophy," she said. "And I'm a stubborn person. I don't like being told what I can't do, and I think Hopewell is full of people like that. I told people, 'We're the town that stopped Interstate 95 coming through Hopewell, we can do this.'"
PennEast, a consortium of five energy companies, had proposed to build a 115-mile pipeline originating at the Marcellus Shale Deposit in Luzerne County, Pennsylvania, and ending at the Williams Transcontinental Pipeline in Pennington, which it would have fed into.
In opposing the pipeline, organizations like Rethink Energy NJ and the New Jersey League of Conservation Voters said that the pipeline would negatively impact the region's environment and contribute to climate change.
They also argued that it was unnecessary because existing pipelines were already capable of meeting the demand for natural gas, accusing PennEast of "self dealing" when it demonstrated demand to the Federal Energy Regulatory Commission, or FERC, by setting up the pipeline to deliver natural gas to its constituent companies.
Yet FERC approved the PennEast pipeline back in 2018. Cronheim says that, for her, that was the low point on the PennEast timeline.
"They (FERC) had all the information they needed to reject, and still they said yes," Cronheim said. "It's not that we didn't expect it. But when it happened, it still felt like a punch to the gut."
Now, Cronheim says, she can use that experience to help encourage others who face adversity in their advocacy campaigns.
"When I'm with other groups that face a setback, I have that empathy and I can say, 'It's going to feel like this if it happens, but it's not the end. It's just a step, and you keep fighting," she said.
Cronheim says that she and her colleagues were not surprised that PennEast decided to walk away.
"It's hard for these companies to justify to their shareholders that they should keep going," she said. "They saw the handwriting on the wall. There are just too many obstacles for them to get this pipeline through. And I think they realized that they were throwing away their money on something that wasn't going to happen," she said.
Cronheim had no idea when she first got involved with HTCAPP that environmental advocacy would go on to become a full-time career for her.
"The whole PennEast experience was like getting a bachelor's and master's degree in seven years," she said. "All of us reading materials, reading studies, diving into the FERC docket, learning more about the energy industry. For me personally, it opened up a whole career where I really feel happy that I can do something that I feel has meaning, that I can leave the world a better place for my kids and their kids."
As campaigns director for the NJ League of Conservation Voters, Cronheim continues to advocate for causes related to the environment.
"I started as an angry woman with a clipboard, walking around my neighborhood," she said. "When I first started walking down the driveway, I hadn't done this before, and I thought, 'Who am I to do this? To knock on peoples' doors and bother people?' And I heard clearly in my head a voice, saying, 'Why not you? Why not all of us?'"
Julie Blake, Hopewell Township's mayor, told the Express that the halting of the PennEast pipeline is a win for everyone who lives in the township, and said Cronheim should take pride in the part she played to bring it about.
"She is a force of nature. She was a positive, can-do person from the beginning. We owe so much of this victory to her creative protests, public action, and coalition building," Blake said.
* * *
Many organizations and advocacy groups besides Rethink Energy NJ and the New Jersey League of Conservation Voters have been vocal opponents of the PennEast pipeline.
Locally, such organizations include The Watershed Institute, Friends of Hopewell Valley Open Space, the Sourland Conservancy and the Hunterdon Land Trust Alliance.
Regionally, organizations such as the Delaware Riverkeeper Network, the New Jersey Conservation Foundation, the Clean Air Council, Clean Water Action, and HALT PennEast took stands against the project.
Hopewell resident Jim Waltman is the executive director of The Watershed Institute. In a statement issued by the Institute, Waltman said it was clear to him that the PennEast proposal was in conflict with the state's environmental protections.
"As we and others have urged, through two administrations, the State of New Jersey has consistently held PennEast to the Garden State's strict environmental laws," he said.
He also said that he hopes the withdrawal of the PennEast Pipeline proposal marks a turning away from the nation's dependence on carbon energy.
"Our future energy needs must be met through greater investment in renewable energy sources, not additional fossil fuel projects that contribute to climate change," he said.
Lisa Wolff, executive director of Friends of Hopewell Valley Open Space, said in a statement that it was not unusual to see members of the Hopewell Township Committee, community members, leaders from local conservation organizations, and Reps Bonnie Watson Coleman and Tom Malinowski protesting as one against the pipeline.
"A few months ago when the Supreme Court sided with PennEast, I thought we'd need to strap in for a long battle," she said. "Thanks to the will of the people and the vigilance of the NJ-DEP, the war is over."
Michele S. Byers is retiring as executive director of the New Jersey Conservation Foundation at the end of the year. In an op-ed for U.S. 1 Newspaper, she characterized the shutdown of the PennEast pipeline as a victory for the people.
"The defeat of the project was quintessential 'David vs. Goliath,'" Byers wrote. "The PennEast project was well funded by the oil and gas industry and its allies and approved by the Federal Energy Regulatory Commission, despite clear evidence that it wasn't needed and would cause significant harm to the environment.
"With some of the best legal firms and lawyers that money can buy, PennEast and its oil and gas industry partners — 'Goliath' — went all the way to the U.S. Supreme Court to secure the rights to take New Jersey state lands preserved for future generations.
"But an army of 'Davids' soon emerged. The most important opposition came from the many affected landowners who refused to be bullied and intimidated into handing over their land to the pipeline company."