One of the biggest challenges yet in the COVID-19 pandemic occurred in January with the emergence of the Omicron variant of the virus.
Omicron, which quickly displaced Delta as the dominant strain, was much more contagious than previous variants of COVID-19.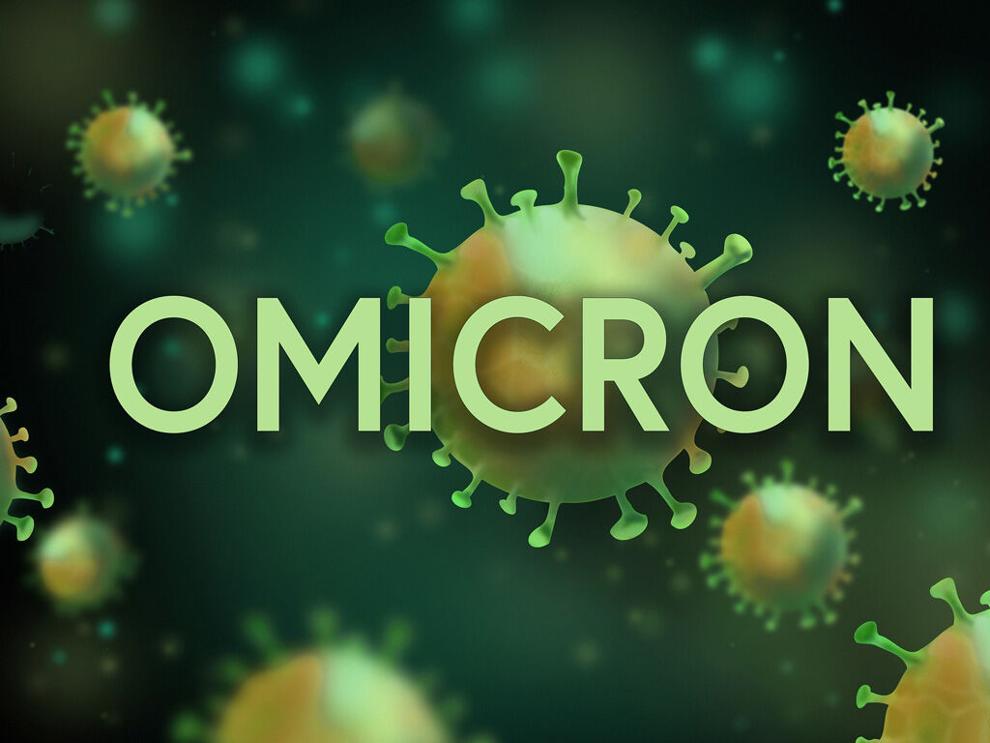 While Omicron has been found in studies to cause less severe symptoms than previous strains—especially to got those who have been vaccinated—it infected significantly more people. The variant also evades immunity from vaccinations and past infections.
"The numbers we're seeing today blow anything we have seen since the start of the pandemic out of the water," said Gov. Phil Murphy during his first briefing on the pandemic of 2022 on Jan. 3.
Later in the month, the governor said that an "Omicron tsunami" was washing over the state, referring to the massive numbers of people testing positive for COVID.
According to the U.S. Centers For Disease Control and Prevention, the first case of Omicron was discovered in the United States on Nov. 22 in California in a traveler who returned from South Africa, where the variant is believed to have originated.
It quickly spread across the country, and the first confirmed case in New Jersey was on Nov. 28. A Georgia woman who had recently traveled from South Africa tested positive, according to state officials.
By mid-December, cases were increasing quickly, a trend that continued through Christmas, New Year's and the first few weeks of January.
By the second week of January, cases in New Jersey seemingly peaked and started decreasing almost as fast as they went up.
According to state statistics, there were 3,188 cases in New Jersey on Dec. 1, with a seven day average number of cases of 2,505. Four weeks later, the number of cases on Dec. 29 had increase eight-fold to 26,473, with a 7-day average of 17,449.
A little more than a week later, on Jan. 7, there was a pandemic-high number of 38,461 cases reported in one day, with a daily average of 31,173. That was a 12-fold increase from the daily case count on Dec. 1.
As of Jan. 31, the number of daily cases had decreased to 2,073, with a seven-day average of 5,617.
Mercer County statistics echo state trends. The number of positive cases reported on Dec. 1 in Mercer County was 109, and the seven-day average daily case count was 104. About four weeks later on Dec. 30, the number of people testing positive had increased by 10 times to 1,176, with a daily average of 566.
The number of cases in the county peaked on Jan. 5 with 1,480 daily cases, and a daily average of 1,056. This was a 13-fold increase from Dec. 1 in the number of new cases reported.
By Jan. 31, the number of new cases had decreased to 98, with a daily average of 219.
The previous high number of cases in one day in Mercer County was about 250 at the end of November 2021.
Health experts have noted that the actual number of Omicron infections is likely much higher than the official cases count, because people who are asymptomatic and those testing positive on home kits are not included in the official numbers.
The number of hospitalized COVID-19 patients in Mercer County also significantly increased since the beginning of December, and remains relatively high.
The average number of hospitalizations between Dec. 3 and 9 was 68. That number had increased to an average of 278 patients during the week of Jan. 7 to 13. The number of patients for the week of Jan. 21 to 27 was 176.
The number of deaths in Mercer County due to COVID also increased during December and January, but were much lower than the peak during May 2020, when the seven-day average number reached 12 deaths per day.
At the height of the Omicron peak in mid-January the daily average number of deaths was 4.7. On Jan. 31, there were no new deaths reported in Mercer County, and the daily average was 4.1.
It should be noted that the number of deaths tends to lag a few weeks behind the trend in reported positive cases.
* * *
Although Omicron is milder that than previous variants, the sheer volume of cases meant higher instances of hospitalizations. The sheer magnitude of infected also caused significant staff shortages in numerous areas.
Omicron created a surge that flooded hospitals. Supply chain issues—already a problem due to the pandemic—got worse, and many retail stores and restaurants had to shorten their hours or close altogether due to staff shortages.
Schools struggled to stay open and many districts had to resort to some level of remote learning. This was not only due to the high number of cases among students, there was also a shortage of teachers, due to the amount of staff out sick with the virus.
The Hamilton Township School District, for example, switched to remote instruction from Jan. 3 to Jan. 7.
"The rate of positive cases has increased across our town, state and country," said Superintendent Scott Rocco in a letter to the community on Jan. 3. "Schools are not immune from this issue; however, we are working to address this very fluid situation on a daily basis."
He added: "At this time, due to COVID, HTSD is experiencing significant staffing shortages that will carry on through the week due to required quarantine times. Our schools, principals, faculty and staff will need your understanding and flexibility to address absences."
Rocco said that to address staffing issues, the District has approved 58 new substitute teachers in the last four months and continues to actively recruit more.
"This week we have sent correspondence to the 400-plus individuals on our substitute list and we are scheduling substitute teachers and other substitute personnel for next week to address absences," he said. "However, we have struggled to secure substitutes for every vacancy."
The district returned to full in-person classes the following week on Monday, Jan. 10.
School districts do not have the authority to move all students to virtual instruction unless the move is grounded in school district and/or community health data. The ability to offer remote learning as an instructional model was eliminated by the state last year.
Meanwhile, the decrease in severity of symptoms and deaths has been attributed to the relatively high rate of vaccinations in New Jersey.
State statistics show that 264,023 people have been fully vaccinated in Mercer County as of Jan. 31. A total of 118,354 people had received booster shots of one of the three available vaccines.
According to the 2020 Census, the population of Mercer County as of April 1, 2020 was 387,340. Based on those numbers, approximately 68 percent of Mercer County residents are vaccinated, and about 30 percent have received booster shots.
"We know what we must do to protect ourselves and loved ones from contracting the virus," Mercer County Executive Brian Hughes has said in response to the Omicron crisis. "Wear masks in public places, practice physical distancing and frequently wash your hands, but the best prevention strategy is to get vaccinated and get your booster shot."