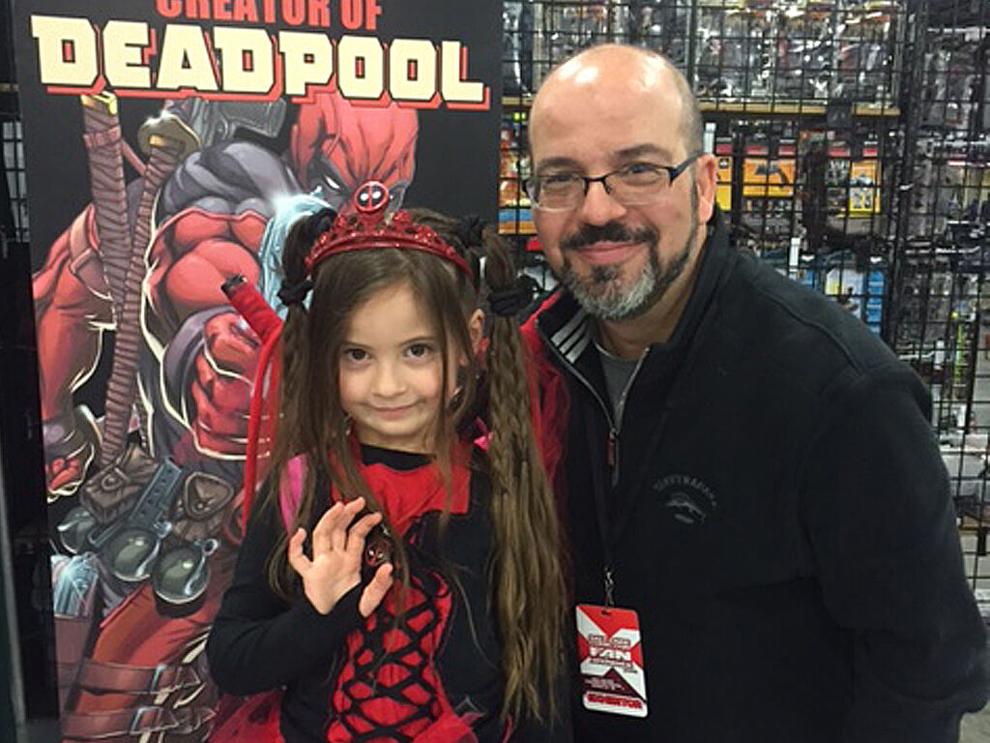 When legendary comic book writer Fabian Nicieza first moved to West Windsor in the 1990s, he never anticipated that the town would eventually become the setting for his first-ever novel almost three decades later.
Nicieza, 59, is probably most famous for being the co-creator of the character Deadpool, but he has also written almost every major character in the Marvel and DC universes.
It was a contentious issue in town (more on that later), which occurred shortly after moving to West Windsor, that helped spark the idea for what would become Suburban Dicks.
The book, which released on June 22, was published by G.P. Putnam's Sons and tells the story of former FBI profiler Andrea Stern and disgraced journalist Kenny Lee. The two join together to investigate a murder that occurs at the Valero gas station on Route 571 and wind up stumbling across a decades-old conspiracy.
Suburban Dicks debuted to rave reviews and Nicieza has already been contracted to write a sequel. The book has also been optioned for a television show.
Although the novel is set in the West Windsor-Plainsboro community, the author goes to great pains to make sure people know that the story is totally fictional.
"...though nearly all of the locations listed in the book are real, anything that happens once a character walks inside the door of that location is pure fiction.
"For anyone planning to egg my house, fiction is not real."
A few weeks before the book was released, I conducted a lengthy Zoom interview with Nicieza shortly before the book was released. We discuss his life, career, the story and what the book is actually about. We also talked about his reasons for setting Suburban Dicks in the WW-P area.
Below is an edited and condensed Q&A based on that interview, which will be continued in next month's issue.
Nicieza started our chat by talking about the incident that led to him writing the book:
Fabian Nicieza: The whole thing came together as a result of things that were actually happening in my life, which was issues with the gun club (Citizens Rifle and Revolver Club) and our neighborhood being, in essence, threatened by the occasional bullet coming over on a routine basis.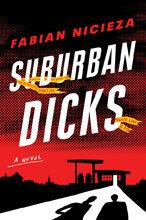 We tried to petition the township to limit outdoor shooting, not indoor shooting, just outdoor shooting, and we lost by a 5-4 vote. That was like 1994-95.
If I was a gangster in Goodfellas, my remedy would be to hire someone to torch the gun club. But I'm not. I'm a writer. So my remedy was coming up with sweet revenge in my brain. What if a gun club did something in the past and it comes to light now and causes them all kinds of problems?
It was the spark of the idea. What if a suburban murder led to the discovery of something in the past that could affect a lot of people?
It just evolved in a really, really different way—to the point where my fictional gun club is barely a presence in the book itself, but that's the root of the original book idea.
Bill Sanservino: Believe it or not, I actually started my career in 1987 for a local paper that covered West Windsor and Plainsboro, and I was in attendance covering the meetings where your development came in regarding the outdoor shooting issue at the gun club. It was very controversial.
FN: It certainly gave me a very jaded view of town politics and the rationale that those people were making the decisions they were making were purely self-preservational and completely political.
BS: I want to get back to the setting being West Windsor and Plainsboro a little later. For now, can you tell me a little bit about your childhood?
FN: I was born in Buenos Aires and we came here when I was four and a half to New York. My dad was an engineer, but he was also an artist. He had a bone china factory in Argentina, and the company didn't succeed.
In his very dramatically Argentinian way, he said, "If I can't live my dreams here, then I must go look somewhere else."
His sister was already living in New York, because she was married to an international banker, who's also an Argentinian. So they were already in Queens and they basically sponsored him and his green card to come in.
We came here to the United States... in August '66. We lived in Forest Hills, Queens and I started school in Queens. In 1968, my father got a new job that paid better, so we had to move New Jersey. Most of my dad's career was in the toy industry.
He worked at Remko, which was an old toy company, and the new job he got was... as a methods and standards line engineer in Edison, and we moved to Sayreville. So my elementary school years were in Sayreville.
I was in sixth grade when we moved to Old Bridge, and we went from an apartment to a house. I spent all of my middle school years, high school years and then my college years (at Rutgers) living in Old Bridge.
My first job out of college (in 1983)was a publishing company, Berkley Publishing, in New York. Then when my girlfriend, who became my wife, was going to start working for a government job with the state and it was in Lawrenceville.
She had been doing a tremendous amount of commuting between post-graduation, her job, and going to graduate school in Camden.
She wanted to be closer to work, and I said to her, "Find me a place that gets me into the city, and I'm fine,"and she said, "Okay there's a train station (Princeton Junction) right near where my new office is going to be."
So we moved into Lawrence Square Village on Quakerbridge Road. We lived at the townhouse for five years and then we moved to a house in West Windsor.
We were in West Windsor for eight years and then we moved to Plainsboro in 2001, and we lived there until about 2014. Then the kids were in college and we wanted a smaller house, and we moved back to West Windsor.
I think that maybe I've got five years tops left here at this house, and then I want to downsize even more. Portugal is sounding really good right about now.
BS: How many children do you have?
FN: Two. They're 27 and 23. They went to Wicoff, Town Center and then North. We did the whole travel soccer, basketball, lacrosse, everything. I coached travel soccer for six, seven years.
Both kids, two different travel soccer teams. I coached all through their elementary and middle school years. My oldest daughter was in Girl Scouts and did all that through like six, seventh grade. So, part and parcel, the entire West Windsor-Plainsboro experience.
BS: How did you come to work for Marvel?
FN: Before I went to work at Berkley Publishing I had interviewed at both Marvel and DC comics, but I didn't get either job because they were looking for a slightly higher level experience, and I had literally entry-level.
The guy who hired me at Berkley Publishing basically said that publishing is a really incestuous business. It's who you know, taking advantage of that and getting the opportunities. He said, "You'll make more money by leaving and coming back here than you would by staying."
So I took that to heart. I really liked working at Berkley a lot. It was a good company. Really good people. We had an excellent softball team.
But as often happens in publishing, a friend of a friend's co-worker has a sister who's working at Marvel and is looking to hire an assistant, and it was in the manufacturing department of Marvel books. It wasn't the comics department, and I had no real idea what that meant, because really there were not Marvel books back then in 1985.
She interviewed me and offered me the job. The department was responsible for all of their licensed activity. I did that job for four months. It's not what I wanted to do, but it was me getting my foot in the door.
I got hired there in August of '85, and in December '85, the guy who got hired instead of me back in 1983 was looking to hire an assistant, and he hired me.
Then, all of a sudden, they merged publicity with direct market sales and turned us into a little promotion and publicity department.
All of 1986 was me basically being everyone's assistant. By the end of '86, the boss said, "Fabian, you're going to be the advertising manager because that's your strength."
So, I got a promotion, and my job was to write and produce all of the advertising that promoted Marvel Comics in Marvel's comic books. I wrote copy lines and worked with the art director. I was doing four to six house ads, sell sheets, co-op ads, promotional flyers, promo posters and in-store displays.
I loved the job. It was great writing experience, because you're condensing content into something that attracts someone in the middle of all of the hoopla that goes on within a comic book. You have to have a page that draws your eye and makes you pay attention to it, because on the page before, there might be a building exploding and the page after might be Spider-Man diving into 16 characters, so you got to make sure your ad is something that draws attention.
I did the job for several years, and I started selling my writing (for the comic books) while I was advertising manager. Back then Marvel would hire internal staff personnel to write freelance, but I wasn't doing it on the job. I was doing it at home. All of the creative freelance work was done outside the company's offices.
So, I was doing my advertising manager job 9 to 5, and little by little the writing just kept taking off. I enjoyed being at the company a lot, and I had a growing role within the company.
I always wanted to be a writer, but I really enjoyed the staff work and the staff interaction (of the regular day job).
After about four and a half years as advertising manager, I wrote a copy line that sounded really boring and vaguely familiar to me, and it was because I had written that same boring line a couple of weeks earlier.
I said, "okay, that's it." The editor-in-chief at that time had been asking me if I wanted to be an editor (for the comic books), because they knew me by then, and they understood that the skill sets I brought to putting an ad together is no different than the skill sets necessary to put a comic together.
I basically decided to switch over to editorial—not so much because I had a burning desire to be an editor, because it's honestly an incredibly thankless job, but I wanted to stay within the company, and I wanted a new challenge.
So I became an editor, and in 1990, I think I was Marvel's editor for most of their licensed material. So when I started, there was Alf, the old TV show with a little fuzzy alien guy. We had an Alf comic. I was going to be launching two Barbie titles, and Ren and Stimpy. We ended up with a book based on William Shatner's, Tech World novel series.
It was a weird mix of a lot of things. I told them that if I'm going to be an editor, I wanted to be editing things that are not like what I'm writing, and at that point I was mostly exclusively writing superhero stuff.
Even though it was excruciating, the job was still a great learning experience, because I had to work with outside licensors and companies. I had to do a tremendous amount of presentations to them because companies go through licensing departments like candy bars.
Every six months, they cycle a whole new licensing department through. I literally had to train three different licensing groups within Mattel about how comics are put together within a 14 month span. It was mind-boggling, you know?
I did that until about '94ish, and the writing had taken off so much. I was writing some of Marvel's top-selling books at the time—the X-books: X-men, X-Force, Cable. All three were top 10 books for quite a while. That's when we created Deadpool. (Nicieza created the character with writer/artist Robert Liefeld.)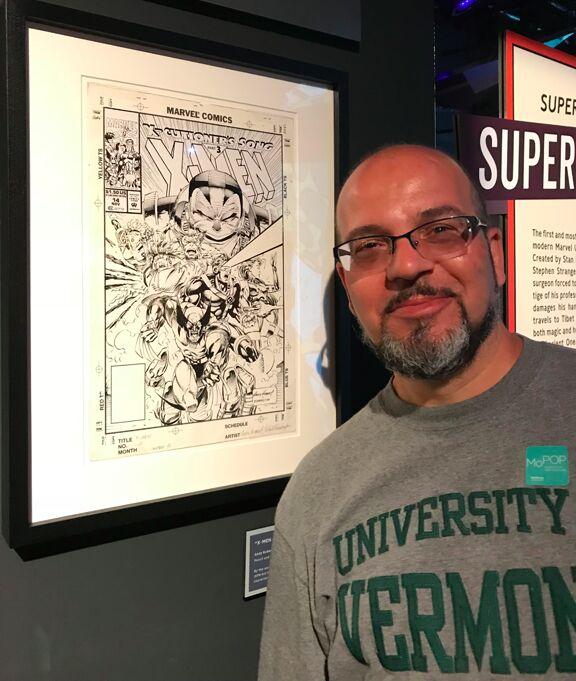 The books were selling a tremendous amount of copies back then, and the writing was making me nine-tenths of my income, but the editorial job was taking nine-tenths of my time.
I'm not a math whiz, but those numbers didn't make a lot of sense, so I basically cut back on my editorial job and was made an internal consultant. I did that going in two days a week in '95 just to stay with my foot in the door in the company, until too many things were happening within the company that weren't comfortable for me.
I ended up quitting all my writing and my staff job at Marvel in a 12-month span. By the end of 95, I was barely writing anything for them, and I was no longer on staff.
That's when the guy who owned Acclaim Comics was trying to get to come over and run their company. (Nicieza was hired by Acclaim Comics as senior vice-president and editor-in-chief in 1996, and he became president and publisher in 1997. He left Acclaim in 1999.)
There was a two to three year span there where I was overworked, and it was my own bad, conscious choice to do that. I was working seven days a week and also traveling for the company doing store appearances, convention appearances. I was doing a lot of distributor meeting presentations, licensing meetings, international publishing meetings, all of this stuff.
After Acclaim, I really kind of slowed down a lot on purpose. And my second kid was born, so I started writing from home and basically purposefully scaling down quite a lot.
BS: So after Acclaim, have you primarily worked as a freelance writer?
FN: Yeah, pretty much. I've done comic book work for pretty much every major company. I've done intellectual property management and story world development with the company Starlight Runner Entertainment in New York. I've done animation bibles.
One animation story world development job I did is airing now on Kartoon Channel, which is a new app. It's a cartoon called Superhero Kindergarten that Stan Lee had developed with Arnold Schwarzenegger.
Some of the animation bibles, pay well, but nothing ever becomes of it. It doesn't get financing, it doesn't get distribution, whatever. I tend to look at those work-for-hire jobs with—not mercenary, that's not the right word—but understanding it's very transitory in nature.
With my experiences—even if some of them didn't work or even if they had negative situations—I always walked away with something positive out of it. Either really valuable experience or making good friends and good contacts.
BS: When did you decide to work on the book?
FN: I had tried to do it in the past and wasn't happy with what I had done. I just didn't think it was good, and I had tried to write this book a few times. I've tried to write a couple other books a few times and just ended up stopping real quickly. About 30 or 40 pages into it going, "meh, no, no, no."
At the end of 2017, I just said, "I've got to give this a shot, because if I don't finish one that I start, then what? What kind of a writer have I been? I've been a professional writer. I've been paid to write for 35 years, but when I was 15 years old I wanted to write a book.
So I just started it, and I realized for the first time that I probably was writing in my own voice and not somebody else's, or badly trying to copy a better writer.
I'm sure I have a couple startup novels that were really such bad versions of James Ellroy that I don't even want to look at them again. What kind of an idiot would try to pattern themselves after James Ellroy? It's like the most ridiculously unique and distinct writing style that you could have, you know?
So I just started writing, and I got like three chapters into it, and I said, "I don't think this is that bad." That was literally my objective critical assessment. This is not that bad.
I gave it to a couple people to read and I got really positive feedback, and that was enough to encourage me to keep going. So I just kept going, and I wrote little bits at a time. It wasn't my regular gig, because it wasn't a paying gig. So it took me over a year to write the first draft of the novel.
 Then a friend of mine recommended that I hire an editor to go through it and tell me where I could tighten, trim, cut, because it was too long, and I knew it was too long.
The manuscript got down to about 450 pages, and I had luckily met an agent through my work with Starlight Runner—Albert Lee at UTA (United Talent Agency), who loved the idea of the book and said he'd be willing to show it to other agents internally at UTA when it was done.
So I got lucky that I had that going for me, and I presented it to Albert. A group of people at UTA read it, gave me notes on where to cut more and make some character tweaks and some character changes.
Ellen Claire Lamb was the first editor who I hired to read it. That was January or February of 2019. Albert got a manuscript version in summer of 2019, and they gave me notes back in September 2019, did my rewrites by November 2019, and I'd gotten it down to about 400 pages. My first draft was 547 pages.
At that point, I told Albert, "If we've got to change more, I want someone who is actually willing to buy it to be the one to tell me that. I don't want to just be shooting in the dark anymore."
Albert said, "Fine, let's take it out,"
All along I had taken this entire journey with this single desire to just do it. It was never with an expectation of selling. It was never with an expectation that I even had a chance to sell it. It was never with an expectation that it would make money.
You know, I joke that when I first told my boss that I wanted to do this—and my boss is my wife—that if I'm lucky, we sell this to a mystery paperback book publisher for $5,000 or $10,000 and she's like, "Okay fine, the kids are out of college and the mortgage is done." But she wasn't thrilled at that prospect.
When Albert took it out, he sent it to some of the top buying editors at some of the top hardcover fiction houses, and we had multiple editors who wanted to buy it. Multiple companies who wanted the book, and we actually ended up having an auction between several publishing companies, which was incredibly phenomenally fun and weird and unexpected.
At the end of the day, there were two publishers left, and each of them had offered a two-book deal as a way to try to sweeten the whole pot.
We ended up deciding to go with Putnum for many reasons—the experience of the editor involved and the level of attention they would focus on it because of the nature of the contract. We knew that it would be a book they would promote and publicize, because it would be in their best interest to do that.
The idea that my first novel is being published by the company that I first worked for out of college also meant something to me (Berkley is part of Putnam).
I thought that was a really nice story. Not just a nice story to tell, but a nice story to feel.
My problem has been, honestly, that the lead time in book publishing is so long, and I'm so not used to it, that this thing is coming out in a week and a half, but it's almost ancient history by my standards.
 I'm used to producing multiple works per month. I'm not used to writing a book that I started in 2017 that doesn't get published until 2021. I wrote the second book in 2020, and it's being line edited now. I finished the first draft back in the fall.
The second book won't be published until summer of 2023. So it's such a long lead time, it's crazy. I think the only things that tend to be a little crazier than that is TV and film development, where things could be bounced around for 10 years sometimes.
For me it's been really weird talking about the book as some measure of creative fulfillment. Sometimes I'm feeling that from a lot of people, friends especially. Quite honestly, it's like, what the hell you think I've been doing for the last 30 years? A part of me gets a little defensive when I'm being told that the book is like an accomplishment etc., etc., etc.
I've sold a hundred million comic books. In my mind, I just type and I want to be paid when I type. That's how I've been operating for a long, long time.
 I have a kind of a weird quirky perspective on it. I'm happy the book is getting really good reviews, and I'm surprised and pleased about that, but I don't want to think that if this hadn't been published, I would have died a failure.
BS: You mentioned that there's a difference between how people have treated your book as opposed to being a comic book writer. As a fan myself, I have found that non-fans have been pretty dismissive of comic books.
FN: It's a lot better today than it was 40 years ago when I broke in. Back in '85, it was still, "Pow! Zam! Bok! — comics aren't just for kids anymore."
The medium has expanded its genre approach and its storytelling approach to adults in a way that's far more accepted.
The success of the (superhero) movies totally changes the perception of who you are, in terms of being a creative person. I noticed that just with the book alone because, saying, "the co-creator of Deadpool" 10 years ago wouldn't have meant much to anyone outside of our industry.
Saying you are the co-creator of Deadpool now, for the most part, even a 55-year-old editor in a publishing company who doesn't read comics may have seen the movie—or at least knows of the movie—and has seen the licensing material everywhere.
It's been a very slow turn of the wheel, but in my experience the wheel has absolutely turned.
Back at Marvel, we used to call people who didn't read comic books "civilians." There are still many "civilians" who have not really been exposed to comics and don't read comics.
Me and my brother read comics, because that's how we learned how to read and write English when we were little kids, and we always drew, so we just kept reading comics.
It wasn't the be-all and end-all of my existence, but it was an important part of the maturation of my imagination and my interests in creative storytelling.
But none of my friends ever read them growing up, and none of my friends read comics, so I still feel like I exist in a very stigmatized world. Even though the world is far more inviting to us. To "our kind, our people."
BS: Interestingly enough, I work with a lot of millennials, and almost every single one of them is a comic book or superhero fan and a big Star Wars fan. They have little figures covering their desk.
I always say I grew up in the wrong generation, because back then, I was just a nerd who the other guys wanted to beat up. Now it's cool to be a comic book fan, and to follow all of this stuff.
FN: It's funny, because I feel like the nerds won. I really do. I started reading comics when I was five years old, and I'm turning 60 this year. So, in one way, shape, or form I've been involved and engaged in this for 55 years of my life. But, what I throw back at people when we have these discussions is, "what the hell, did we win?"
We didn't win nothing. I ain't making the Marvel movie money, am I? No, I don't think I am. It is good, but unfortunately, nerd culture by its very definition has a really, really hard time being among the accepted. And as a result, they now have their own fractured infighting among their culture for what is acceptable behavior within accepted behavior. It's a fascinating dynamic.
I was doing a lot of conventions before the pandemic. I hadn't done conventions for 10-15 years, because I was coaching travel soccer or going to my kids lacrosse game or whatever.
Around 2015 or so. I started to go to 10-12 shows a year—seeing a lot of people, signing lots of autographs and stuff like that, and interacting with them. It is an absolute truth to what you said.
There's a real difference between the millennial mindset to this kind of genre entertainment now than there was among the older (generations). I will meet fans in their 40s, 50s and even 60s fans, and they are of a different mindset than the teens, 20s, and 30s now.
There's this presumption on the younger ones that there's nothing to be embarrassed about or nothing to justify. And yet to this day, I believe in the older crowd there still is. You know, old wounds run deep. It's hard to break free of that, as it were.
BS: Absolutely. Talking just briefly about Deadpool. What were your feelings about that actually becoming a very successful movie? I know you did get some credit in the end scroll for the movie. You and your co-creator.
FN: It was not an overnight thing. The movie finally getting made and being released was a very different kind of a creature to wrestle than the character's rising popularity.
 The character's rising popularity happened several years before that as a result of social media and the internet really fomenting and propagating, this trickster, kookie, insane character and your ability to have fun with him.
Cosplay videos really played a big part of that on YouTube, and the (Deadpool) video game played a really big part of that with middle school kids. I know from anecdotal, personal and professional analysis reasons that the build was happening well before the movie.
The first movie was excellently done. They did a super job. It was the perfect story for that character. Just a loser underdog idiot character who has a low-budget, R-rated, slightly cheesy and cheakily made movie by superhero movie standards.
I knew... that it was going to be a success, I just didn't know how much of a success it was gonna be. The two movies combined made, like $1.3 or something billion.
BS: And you saw nothing of that?
FN: I have a new character agreement deal with Marvel since the early '90s. I get something for Deadpool all the time. I get more if there's a movie, so I want them to make more movies. I would like them to make a movie a week, but I still get something every year for Deadpool. It is not insubstantial money, but it is not really commensurate with the value of what they earn off the character.
I can't complain about the fact I get something. It could always be more—who doesn't want a bigger check?
BS: I understand that you have in some way written most of the Marvel characters or maybe all of the Marvel characters since like the late 1960s, and quite a few from DC as well. Is that accurate?
FN: I was never one to do a good job of measuring that or keeping track of that stuff. To this day, I don't know how many comics I've written, I don't know how many comics I've sold.
I just have real rough estimates in my brain from what other people have told me. I knew though, when I did a little bit of a look at it, that around 2015 I had written pretty much every major Marvel character that appeared through the 60s except Thor and Black Panther.
And then I got to do two custom comics for Marvel within a year span—one of which was Thor and Hulk, and another one was Black Panthers. So I knocked those two off the table.
I've also written every major DC superhero character in a five-year window, where I had a contract to write just for them. I think that's because I worked on a weekly book called Trinity that had a lot of characters in it, so I ended up having to write a lot of characters that way.
Plus I've done some custom comics for DC that included the Justice League and things like that. I've gotten to write Superman in an issue of Action Comics and in an issue of Superman. I've gotten to write Batman, in an issue of Batman and an issue of Detective Comics.
Dick Grayson has been my favorite comic character since I was a kid. I've gotten to write Dick Grayson as Robin and I've gotten to write him as Nightwing. I also got to write him as Batman when he was Batman for a little while.
As a writer coming through the industry in the '80s, our goal was to get a monthly assignment and be on that monthly assignment forever. If we were told we'd only be getting a hundred issues of a book, we'd feel we were getting gypped. Nowadays it's really hard to get longevity on a series.
I could write Dick Grayson for a hundred issues without batting an eye. I could write Tim Drake, who was the second Robin, without batting an eye. I got to write them two times for about 24 issues total, but I actually had notes ready to take me all the way through 75, at least.
But writers don't work that way now, and I wouldn't now, either, at my advanced age and declining brain power.
If you had asked me this 25 years ago, I'd probably have a different answer than I do now, because I was still in the thick of the discovery of it. The feeling of it being something raw or new.
But now I just kind of place it on a shelf like a trophy. It feels good, but how many times do we look at the trophies that we have on the shelf? We got to remember to dust the trophies that we have on the shelf.
I just feel like it's a part and parcel of the whole of my career. Talking about it means less to me than when a fan at a convention comes up to me and says, "I read this when I was 10, and this comic meant so much to me."
That means more to me, because I have those same feelings about the comics I read, when I meet those creators.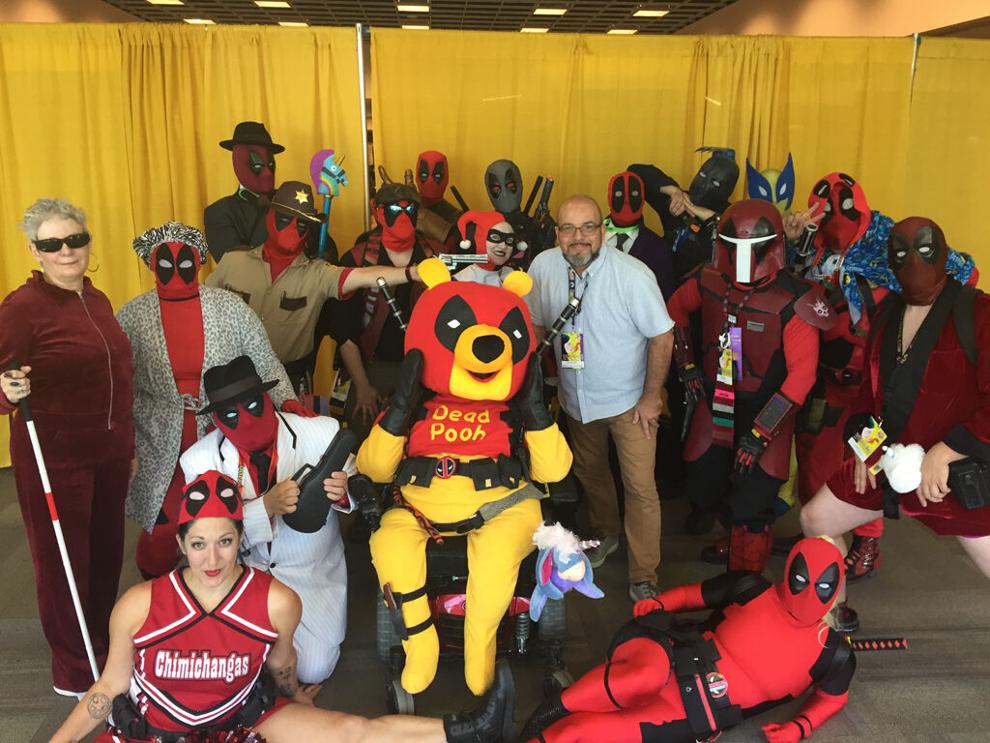 The last convention I did right before the pandemic closed us down was in Mexico City, and I was having lunch with a writer-artist named Jim Starlin, who is the co-creator of Thanos and Gamora and a whole bunch of characters.
I grew up reading his books, and I've known him for years now. We've interacted on and off at conventions for years, and we've had meals together, but I was having lunch with him during the convention, and I looked across the table and just thought to myself for one second, "I'm freaking having lunch with Jim Starlin."
If you told me when I was 12 years old that I'd be having lunch with Jim Starlin, my brain would have popped like a zit.
So I try to maintain a healthy perspective. Very early in my career, somebody waited in line for two hours for an autograph at San Diego Comic-Con. It was a mass signing and there was a huge line.
One guy came up to me and he had no comics to sign. I looked up, I go, "you have nothing to sign."
He goes, "No, I just wanted to tell you that you suck," and I'm like, "dude, how long did you wait?"
He's like "90 minutes" and another guy goes, "an hour and 45 minutes," and I go "you waited an hour and 45 minutes to tell me I suck?"
He goes " yup." And I go, "was it worth it?" He goes,"Yup." I go, "have a good day" and a bunch of people hanging around the table are like "ohhh, ohh!" and I was like "No! How is he gonna know I suck unless he bought the book?" and if he bought the book then he already put money in my pocket. So what do I care, you know?
So you have to have a healthy perspective on that kind of stuff or you're gonna drive yourself crazy thinking you're more than you really are or thinking you're less than you really are.
I've had people break down and cry on my shoulder, because they have social issues that Deadpool has helped them work their way through, or they read a story when they were younger.
That's not the experience that every reader is going to be bringing to the table, so you have got to balance all of that out, and then try to stay in the middle. If you go one way or the other, you're going to derail, and I know lots of friends who derailed, because they think they're a lot more than they are, or they think they're a lot less than they are.
I always joke that I have to take the garbage out anyway. The night of the Deadpool movie premier, I met all the actors, all the directors, the writers, everybody for the first time in New York. Big night, real cool, fun, blah, blah, blah, flash bulbs and meeting people.
It was like 12:45 at night by the time I got home, and the dog had to go out. So I walked the dog and she took a dump, and I had to pick up the dump and walk it back home in a little baggie. Two hours earlier I was getting hugged by Ryan Reynolds. So there's your perspective right there.
BS: Let's talk about the book. Can you give me a summary of what the story of the book is?
FN: What the story is and what the story is about are two slightly different things, I hope. The story is about two people who should be far more than they are getting an opportunity to be.
Andrea Stern, who is 34 years old, should have been an FBI profiler. She is currently pregnant with her fifth child. The first child is the reason she was not an FBI profiler.
Kenny Lee is a Pulitzer Prize-winning journalist who happened to have won that Pulitzer Prize when he was just getting out of college.
He is working for a weekly suburban newspaper and thinks that that's not what he should be. He's wrong in all the ways you could be wrong, because he doesn't do what he should be doing to be who he should be.
They had been high school friends, because she used to date his brother, and he was always head over heels for her in a childish sort of way.
The two of them come together to solve the murder of a gas station attendant in West Windsor, and the murder of the gas station attendant ends up being caused as the result of a secret that's being hidden about a 50-year-old crime.
That crime also implicates members of the police department and members of the township administration who have been hiding a generational secret. The people who are actually doing the hiding had nothing to do with the original crime, they inherited the secret, so they're continuing to hide it.
As a result of their journey towards uncovering the old crime while trying to solve the present-day murder. We explore aspects of suburbia that we all tend to acknowledge exists, but do so in a very, very timid and quiet manner—not the least of which is white fear of change and cultural demographic changes that are occurring in many suburban areas.
Certainly here in the tri-state area, but elsewhere in the country as well. So what the book is about is white fear of change. What the story is are two people trying to reclaim their lives and thinking that solving these murders will do that, which isn't really the case. But it's the brass ring they're trying to reach and go for.
BS: It's interesting that you chose West Windsor-Plainsboro as the setting for the story,  because WW-P is different from any other community that I cover or have covered in the central Jersey area. I've seen the transition from the late '80s to what it is now, which is one of the most diverse communities in the area. And I have personally experienced the white fear of change. Why did you choose to set it in West Windsor and Plainsboro other than the fact that you've lived in the area for so many years.
FN: In all honesty, that was the main impetus for doing so originally, because it was the community that I lived in, I understood it at least on a tactile level. I knew where places were, and I knew where things were happening.
That allowed me to structure a story where I could manipulate the movement of characters. I knew where the soccer fields are, because I coached on the soccer fields. I know where to get a bagel, because I go to get a bagel at the Bagel Hole. I know what the train whistle is like, because I know what that train whistle is like. And I understand what the sludge and grind of the commute into the city is like, because I've done it.
So at the original time that I set this, it was because it's what I knew combined with the fact that it had a natural impetus for my frustration, which was the gun club story that we talked about earlier.
What happens and in some ways, the best thing about the amount of time it took me to write the book is that in that time, 20 years, I watched that change continue to happen here, and I lived through that change, both in West Windsor and in Plainsboro.
I drove the soccer van that had seven kids in it—you have not smelled horror until you've been in a soccer van after a game when they all took their cleats off at the same time—and that soccer van had my daughter, Pakistani, Indian, African American and Hispanic kids.
There were seven kids, all from different cultural backgrounds in one van going to and from a soccer game, you know, and that was out of a 15 player roster.
I distinctly remember, I would be a fly on the wall. I would just listen to all of them yapping, and I would just try to pick stuff up from them as they were talking—and I don't mean cool teen lingo, because you just sound pathetic when you try to use it in your writing.
I mean, their attitudes, their thoughts, what they were hearing, what they were seeing. Discussing a teacher at school who picked on the Indian kids, and I'm just listening like, "Oh, that's interesting."
None of it in the book came out of any one situation, one instance, or one person. I just kind of absorbed all of it, combined with my own immigrant experience.
I didn't even think about that while I was writing the book, but as I was talking about the book. When my editor originally was interested in buying it, he had a bunch of questions for me to try to understand where it was coming from, because before they're going to commit to purchasing something, they want to get an idea of who the author is and what they're thinking.
It started to make me realize that I've had these foundational elements of being "the other" in my DNA since I was a little kid.
Now I can pass as comfortably Caucasian in the United States, but my last name is funny, and it was funny back then especially.
I can only imagine how when I was younger my friend's parents would see my last name and it would make their heads spin. I know that I wasn't invited to birthday parties for the kids who lived in the houses on the other side of Ernston Road (in Sayreville), because I lived in the apartments on my side of Ernston Road.
And I remember the look on store associates' or clerks' faces when my parents would speak to them with heavy accents and that look on their faces. That hasn't changed. It's still the same.
It doesn't change the almost genetic fear we have as a people of assimilation. Too much of our entire societal structure is predicated on one race of people believing they're better than everyone else. And that's just an absolute truth.
It doesn't mean it's an individual truth, but it is a systemic truth to our civilization, and within that systemic whole there are countless individuals who don't think that.
There are countless individuals in my book who don't think that, but there are also individuals who do think that way, because those individuals exist.
I'm not a mathematician, so I'm not going to apportion whether it's a greater percentage than, or a less percentage than of us versus them. I'm not even gonna think that way. All I'm going to try to do is absorb some human truths and regurgitate them in a hopefully, bluntly entertaining and sarcastic manner, because that's what I try to do.
As a result of having written a book and talking about the book, I've gone back and looked at other aspects of my own work in the past, and realized that I've always had this natural leaning towards writing about "The Underdogs" assimilating together.
I had a 53-issue run on a book called New Warriors. It was my foundational Marvel superhero comic. The success of that book against the tide of what everyone thought it was going to be, made my career.
By issue 50 of that book, we did a cover that showed all the characters that were currently available as potential New Warriors members, and the amount of diversity on that cover in comparison to the average Marvel comic book at that time is striking. There were African-American faces and Hispanic faces and Asian faces, and that wasn't the norm back then.
I was in my early 30s when I was doing that, and I don't even think it was a conscious choice. I just understood that, for me, it's also a very cheap out. And I admit that. If you're writing to diversity, you're not writing for the sake of appeasing someone else, you're writing to make your own life easier, in many ways, because that automatically creates character dynamics, interaction, conflict, drama.
Just because of the differences between the characters and their backgrounds, you can draw more out of them in almost any given situation.
So I always thought of it as the cheap way out— the easy way out for me. Nowadays, everyone says if you're doing that, you're doing it to appease the reader, the audience. For 30 years, I've always been thinking it was just the opposite. It was just me trying to simplify my own life and make it easier for me as a writer.
Allow the characters to generate the conflicts themselves without me having to figure out where it might come from.
And I wrote the book to basically the same extent. The Kenny Lee character was originally Caucasian because it was originally more of a template for me. But we changed him to be Asian-American, because it made a lot more sense. Both for the place the character lived in, and the kind of character he needed to be.
It did not really change any of his dialogue at all. He's still the same character that he always was, but it changed some of his ability to interact with other characters in a more interesting way, and it really changed the strength of the dynamic within his own family relationships.
He has a bit of a cliche tiger mom, and his mom is not a cliche in terms of academic achievement. She's a tiger mom in terms of success and perceptual success.
As a result of his failures all through his 20s, it creates a much better dynamic between him and his mother, because he's the failed son now and that's great because that's exactly what he needs to hit his head against the wall even harder.
I already had a lot of diversity within the context of where the characters were interacting with each other in the world they were interacting in, which is here, West Windsor and Plainsboro. But it allowed me to create more dynamic interaction between the characters and what they were going through in the book.
BS: I believe Shing was one of the first—if not the first—Asian mayors in New Jersey, and West Windsor Council was one of the first to have an all-female/minority governing body. That was in the mid-1990s, so the town has been a front-runner in this area for many years.
FN: For the sake of the article, for the sake of the conversation, I have to acknowledge that it's played on more broad terms and parameters in the book. It has to be, for the sake of drama and entertainment. It's not a nonfiction book. It's reality heightened by a few notches.
I think that I try to write entertainment, and I'm not writing cultural treatises on diversity and the suburbs. I'm not writing a dry academic paper. I'm just trying to write a book that makes you want to say, "Okay, I'll just read one more chapter before I turn the light out." In order to do that, you gotta juice it a little bit.
BS: It's similar to  the Stephanie Plum books (by Janet Evanovich). They're based in Trenton, Chambersburg and she uses actual locations.
FN: But it's a Trenton that doesn't really exist. It exists for the needs of the book.
BS: You mentioned a TV deal. What can you tell me about that?
FN: Yeah, the book was optioned for TV development already. The question is when that starts happening, if it starts happening/
You never know, but let's say it does, the questions will be: Are they able to properly display that diversity while combining it with the slightly excessive, almost farcical aspects of it?
Sometimes it's easier to get away with that in prose than it is to do when you're seeing people on screen, and I'm curious to see what they end up doing with that, when they get to it, if they get to it.
BS: Yeah. The fine line is that I think you do an excellent job of getting the sarcasm across of the situation, and not actually believing that this is the message that you're trying to put out there.
FN: I went on the West Windsor Peeps (Facebook group) and drew a group of about six or so readers for the book. I did it specifically to gauge the cultural presentation in the book. I wanted their feedback before so that I would have their responses in my pocket, should the publisher have any questions about it.
I sent them a cover letter with the manuscript, and I said, "When you're reading this, be aware that there are some things in it that might offend you, but the goal is not to offend you. The goal is to offend everyone. So if you read it with the idea that it is an equal opportunity offender, my request to you is that you tell me that I am successfully offending everyone equally. Then I'm fine.
But if I'm offending too heavily in one direction or another, then I'm missing my mark.
 Every one of them came back—I think it was four Indians and two or three Chinese—and every one of them said, "You did what you said you wanted to do. You made fun of everybody."
The second book, thematically, is not about diversity or anything like that. The theme is all about marriage. So, my goal is to offend every married couple on the planet. Not just any one married couple in particular.
BS: I think that's a pretty common theme especially among married people.
FN: An interesting thing for me is that I came up with this whole book idea when I was in my early 30s. Me and all my friends were all in the same kinda time period where we're all having gotten recently married or just getting married, and all of us starting to have our first kid.
So I find it interesting for me, as a writer, that I am writing 25 years— almost 30 years—removed from what I was. So these characters are all going through things that in one way or another, that I went through.
Even the Kenny stuff—the extreme failure on his part and his insecurities about them was honestly really born of me being in my early 30s writing for Marvel Comics, writing the number one comic book in the industry, and making more money than I ever thought I would make at that time.
And I thought to myself, what the hell do I do next? I'm 33 years old. This is what I wanted to do since I was a kid, and I've already done it. So, I had an absolute deep-rooted sense of insecurity about what I would ever be able to do to top it.
It took me a little while to get through the idea that you're not topping anything, you're just doing the next job. You're doing the next creative assignment that gives you a chance to tell a story that entertains somebody.
But at that time, when I first started, it was the "what the hell do I do next?" So with Kenny you get a Pulitzer Prize winning journalist at 22 years old, and then he gets fired for cheating and lying in his stories. What do you do next?
BS: The successful comic book that you just mentioned, which one was that?
FN: I wrote X-Men for three years and it was the number one selling book marvel had. It was selling 700,000 copies a month at that time. At one point, the combined total of the books I was writing for Marvel through 93 through 94 I think averaged like 1.9 million copies sold a month.
BS: Now that you've finally written your book, what are your feelings about that accomplishment? And not only that, but that it's been well received.
FN: I've gotten through the phase of feeling really proud as far as the self-accomplishment is concerned. I got through that already because of the amount of time that it's been.
Seeing it as a real thing. It's interesting, it didn't do as much for me as it would have, I think, if it came out eight months ago or so.
I'm proud of having done it and more so now at the age that I am, but a part of me always says, "you idiot why couldn't you have done this 10 years ago. Think how much more you would have enjoyed it or profited from it."
There's that part of me fighting the sense of satisfaction that I did it and that it's getting good reviews. It's really weird to ask me that, because I don't believe any of them are real. I don't think they're true because I've existed an entire writing life, being lauded for my excellent mediocrity. I have attained a level of mediocrity in my field. That is almost unparalleled among my peers and I've been really overall, pretty comfortable with that.
I have never been nominated for an award in comics. To the point where, if I were nominated today, I would seriously question the judgment of those nominating me.
I have seen too many things of mine reviewed, good and bad. It's nice, it's good, it helps promotion and publicity. It looks better on a little social media card if you got a good review than if you put out a social media card that says "1 star, this book sucks."
But for me personally it doesn't do that much that's going to make me any different tomorrow. I asked my kids to please call me Kirkus-starred-review-Dad now, but other than that subtle little change, everything's been normal.
I'm just waiting for the bad reviews to come in. The good reviews, maybe the anomaly to the whole thing. The bad reviews might start coming when the book comes out. Wait till New York Times savages me or something like that."
I try to always use anger and frustration and insecurity as my fuel, my driving forces. I tend to take a one-star review over five five-star reviews, because that one star review is the person I want to convince to look at the next one.
Because of the nature of the work I do, because of the monthly cyclical nature of the publication of comic books, we never had the luxury of looking in the rearview mirror too much.
I grew up in that grind, and it's not that different from newspaper work. Yesterday's story. Yes, you have to make sure that you got it right. You have to vet it make sure you didn't made a mistake,  you are already working on, not only tomorrow's story, but next week's story, and next month's story, right?
I'm the same way. I'm almost not worried about what my editor thinks about book two anymore because I gotta worry about writing book three. Even with that long lead time, it's how I'm trying to keep it going.
My vested interest, as much mentally as financially, is to have a book three, four and five, because I've enjoyed this quite a lot. The second book was so much more fun to write and easier to write than the first book was. I feel like I learned how to ride the bike. To me, that's the impetus. I want to keep riding that bike.
BS: One final question. What do you think your reaction would have been if someone were to tell you when you were young about the things you would  accomplish in your life?
FN: I think 15-year-old me would have said two things: That's really cool, and what the hell happened to my hair?