Blair Silver remembers joining the Impact Club as a student at MacFarland Intermediate School in Bordentown. Impact Club members aim to have an impact on the community by volunteering time to help those in need.
But perhaps it is also called Impact Club because of the impact it has on the students' lives.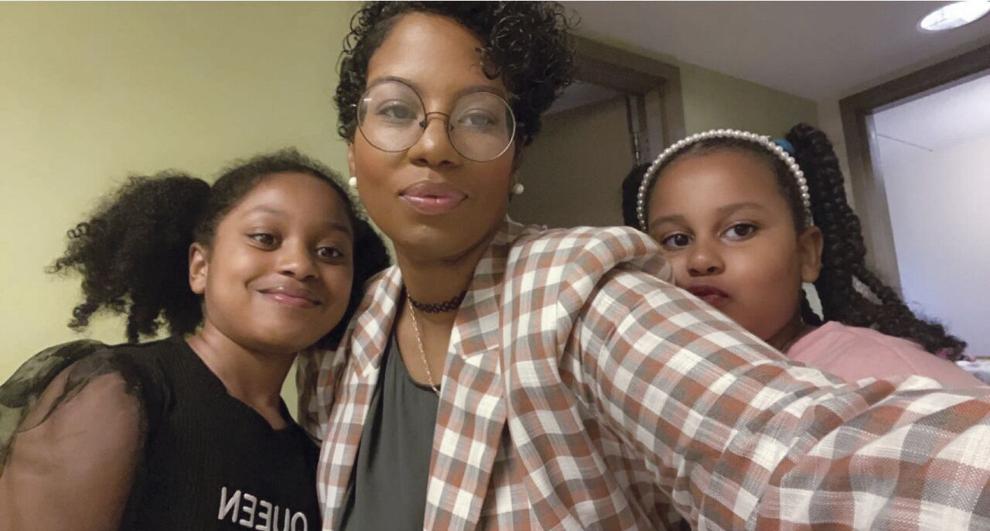 Teacher Chris O'Leary was the adviser to the club. Silver was placed at the Clare Estate, the assisted living facility in Bordentown City. "We were required to do volunteer hours. My mom made me do it," Silver recalls.
At the end of the school year, Silver received an award for her volunteer work. "I just thought it was something I had to do. It wasn't something I was expecting anything out of," she says. "That was a moment for me where I was proud of what I did."
Today, Silver remains committed to helping those in need, both as an entrepreneur as well as through the Trutopia Foundation, a nonprofit organization that she formed with the goal of helping low-income families and individuals.
She wanted to help people in need, but more than that, she wanted to do it with compassion.
"My initiative was to make helping people a feel-good moment, rather than to make it a stressful time for them. I wanted them to feel good while asking for assistance," she says.
Too often, she feels, people who are in need are treated with too little respect, or asked to jump through too many bureaucratic hoops to gain access to goods and services the state is supposed to provide.
"I always say, 'What if everyone in the social services field really cared, and really put their heart into it?'" Silver says. "If people who needed support didn't have to go somewhere and provide all these documents from long ago that they have to seek and find, or be told that they didn't qualify for something because they are a dollar over the threshold.
With Trutopia, Silver wanted to focus on taking the stress out of seeking help for those who need it.
"It's hard enough making the decision to seek help. To go through that and then be told you don't have the right paperwork, or you don't qualify based on need, is stressful itself on top of that. And now not just your physical health is at risk, but also your mental health," she says. "Mental health is directly correlated to physical health. You need mental health in order to focus on your physical wellness."
To qualify for low-income tax credits, affordable housing building owners must provide tenants with services such as professional development, senior advocacy, scholastic enrichment programs and mental health resources.
Through Trutopia, Silver helps these landlords offers services to residents. For example, if someone wants to go back to school, Trutopia will work give them resources they need to ensure that they successfully re-enroll.
If someone wants to open up a business, Trutopia can help that person through the process, from doing research to incorporating. If someone needs things like computers or business cards to get up and running, Trutopia can help with that.
If a building is home to seniors, Trutopia can help them with things like health screenings and doctor visits.
Silver encourages her Trutopia clients to set SMART goals to help them make it through any process. SMART stands for Specific, Measurable, Achievable, Realistic and Timely.
"I always think a program has to be incentive based, to let people follow through on their goals," Silver says.
When Trutopia clients reach their goals, they are rewarded with a celebratory moment where they can get what they have earned. One recent Trutopia program incentive entitled participants to "buy" clothing and accessories at a pop-up shop at Carslake Community Center.
"We set up a retail shop. People came in like customers and they got to shop for free — Nike, Burberry, all sorts of name brand donations," Silver says. Free food was also prepared and provided by Chef Mello os Kitchen of Class. "We helped over 200 people that day — $94,000, that's how much value we were able to give away that day. We got great feedback. It really was amazing."
* * *
Silver founded Trutopia in 2020. "I had all of these programs that I wanted to start, but then the pandemic happened," Silver says. "So then I wanted to figure out how I could help while that was happening."
Covid-19 disrupted the lives of almost everyone on earth, but perhaps no one as much as it affected low-income families and individuals. Silver went out to a number of low-income senior housing centers to make sure they had what they needed, be it hand sanitizer, food or household supplies.
In 2020, Trutopia made sure residents of the buildings had prepackaged Thanksgiving dinners to enjoy. Many seniors were isolated that year due to the pandemic.
Silver, now 35, is a graduate of Clara Barton, MacFarland Intermediate and Bordentown Regional High School. She grew up in Bordentown where her mother, Tanja, instilled in her a sense of responsibility to help those in need in her community.
"From when I was very little, my mom always had us doing things," she says.
She initially studied mass communications and television broadcasting, and moved to Los Angeles to work in the entertainment industry for a time.
She returned to the area in 2014 and earned a degree in human services from Lincoln University in Pennsylvania.
In addition to Trutopia Foundation, Silver also runs a company called MelanIntellect, LLC. She describes it as a business with a "focus on research and development for mental health awareness for communities of color."
For now, Trutopia is administered entirely on a volunteer basis, by Silver as well as some close friends and family members. She is in the process of applying for grants and contracts and hopes to be able to hire people at some point soon.
In the meantime, anyone who needs help is welcome to contact Trutopia at info@trutopia.org or (609) 306-8795.
"We want to help as many people as we can," Silver says. "Anyone who takes the step to reach out or ask is definitely one that needs it."